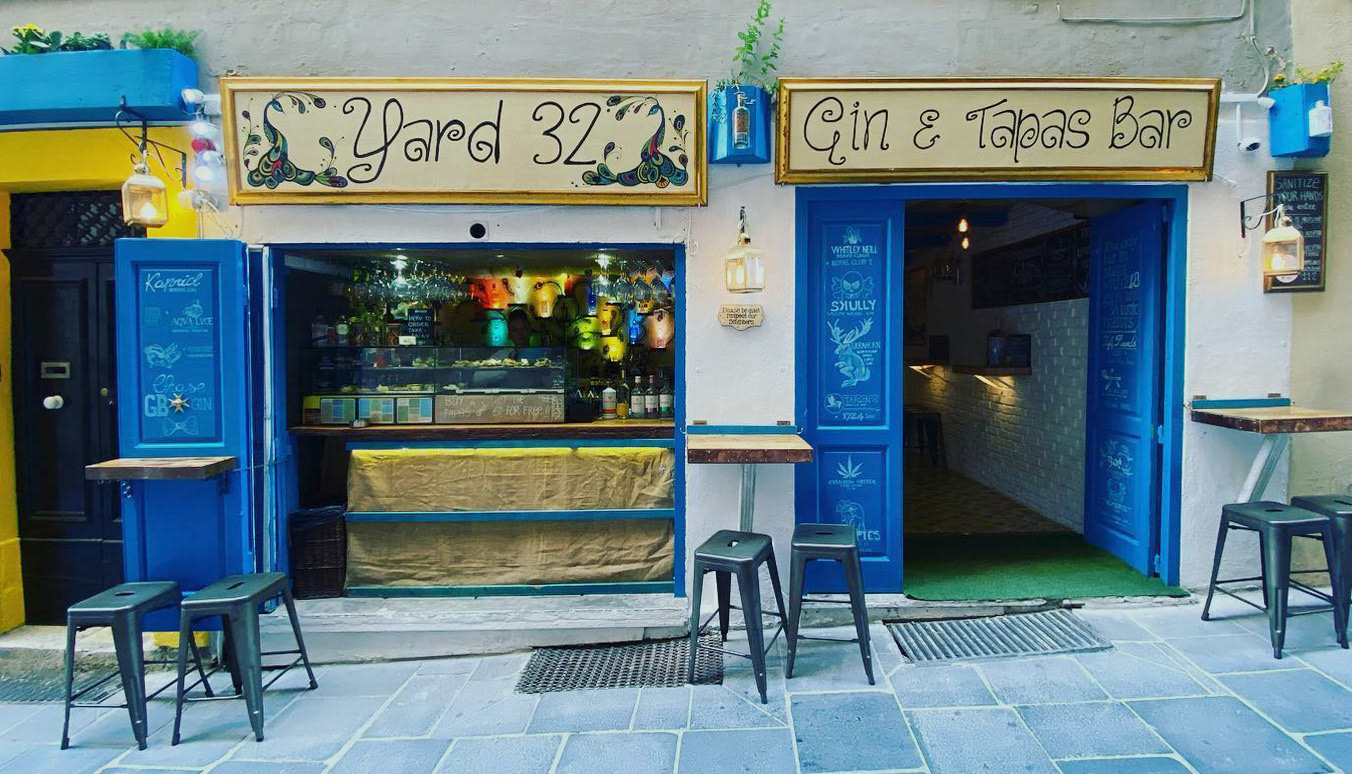 Yard 32 Gin & Tapas Bar is the first project born in 2015 from the collaboration between myself and my business partner Alessandro Marcuzzo, It was subjected to a very strict budget.
Situated in the city center of La Valletta, Yard 32 is the first Gin bar on the Island and is based upon the combination of tapas and gin & tonic typical of the Spanish culture.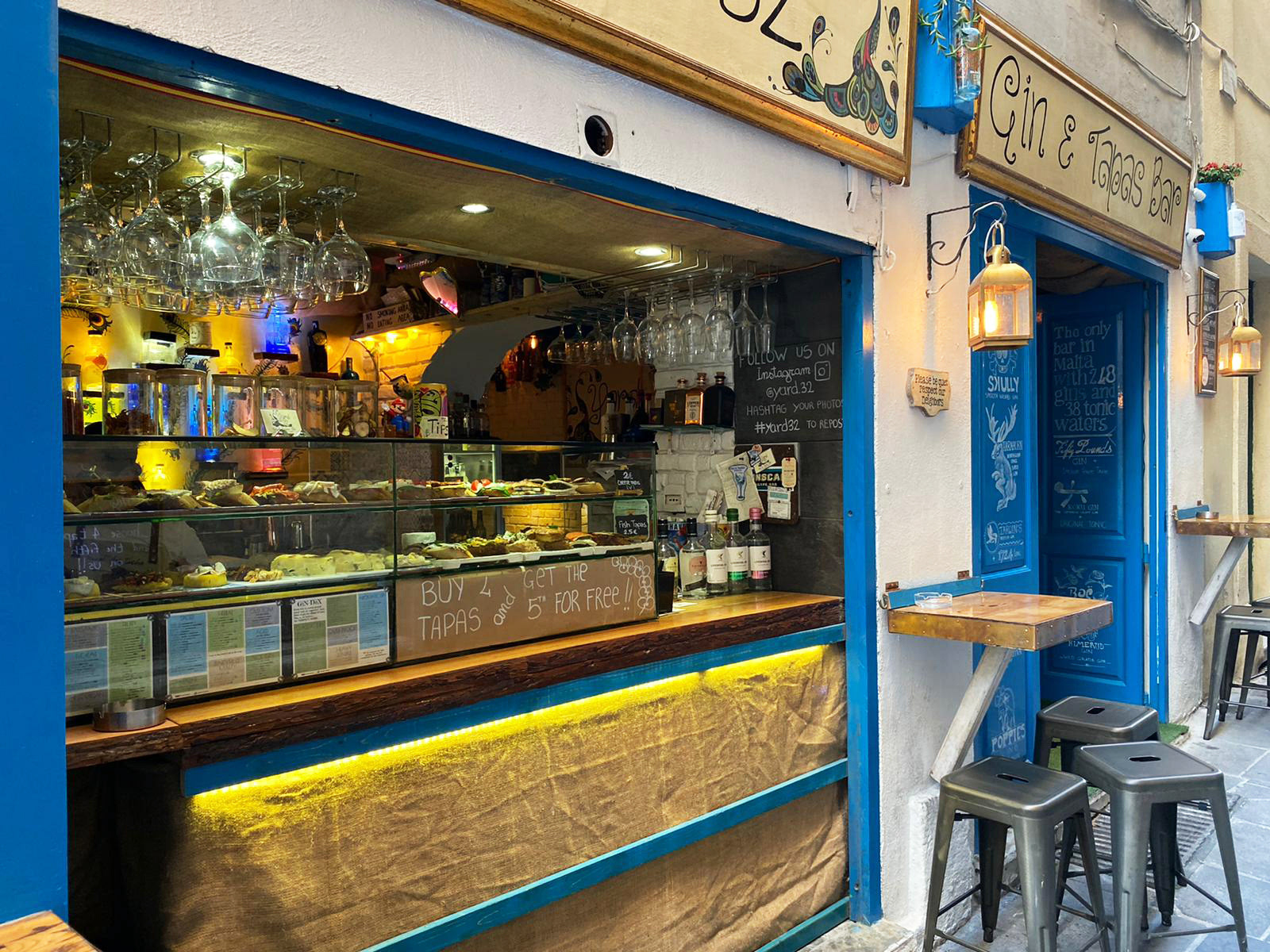 Since the location presents two openings on the street level I decided to use one of them as a direct showcase for tapas on the street.
 I wanted to create a way to stop the people passing by. I achieved this result thanks to the tapas showcase that functions as a first attraction.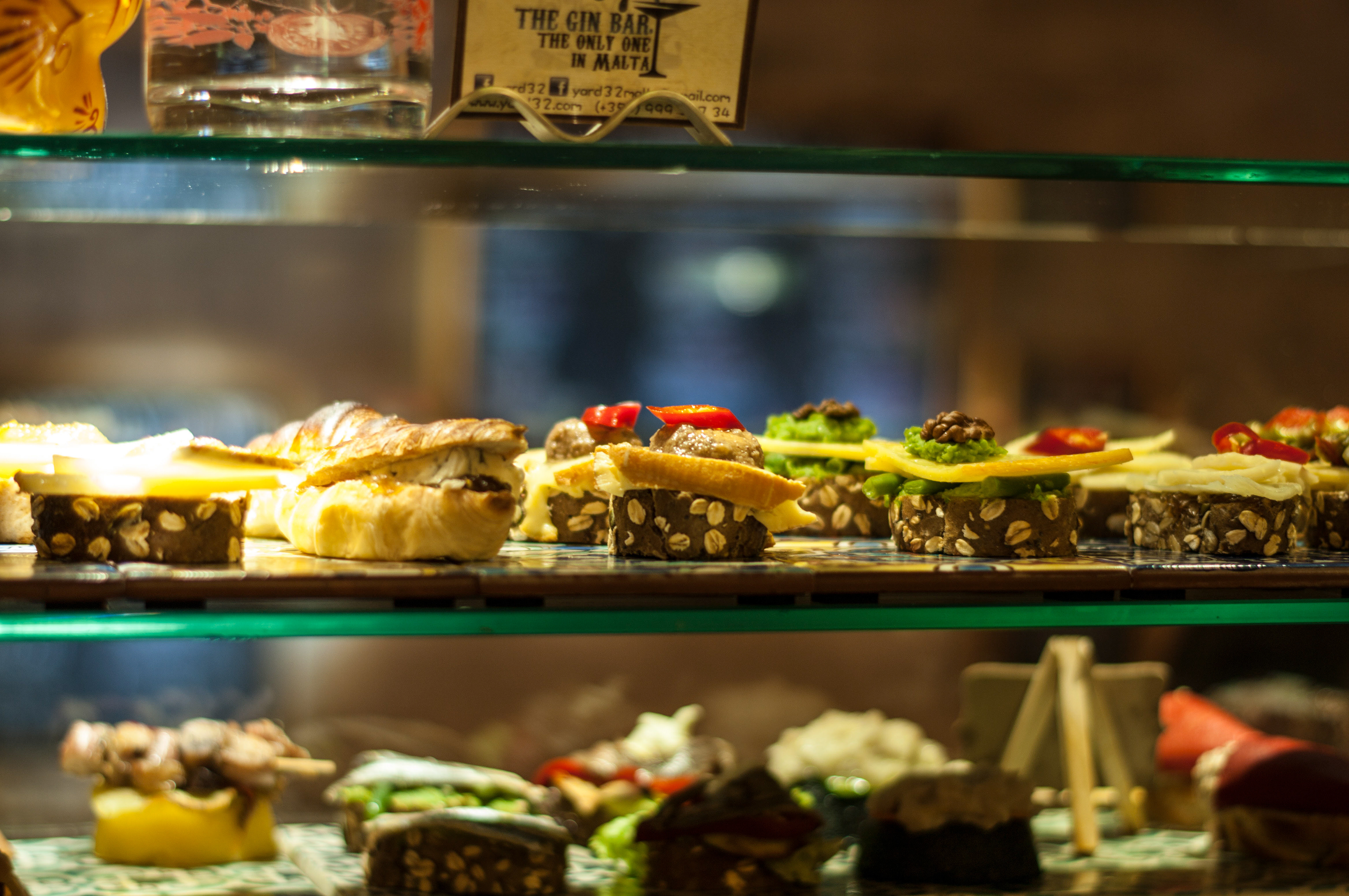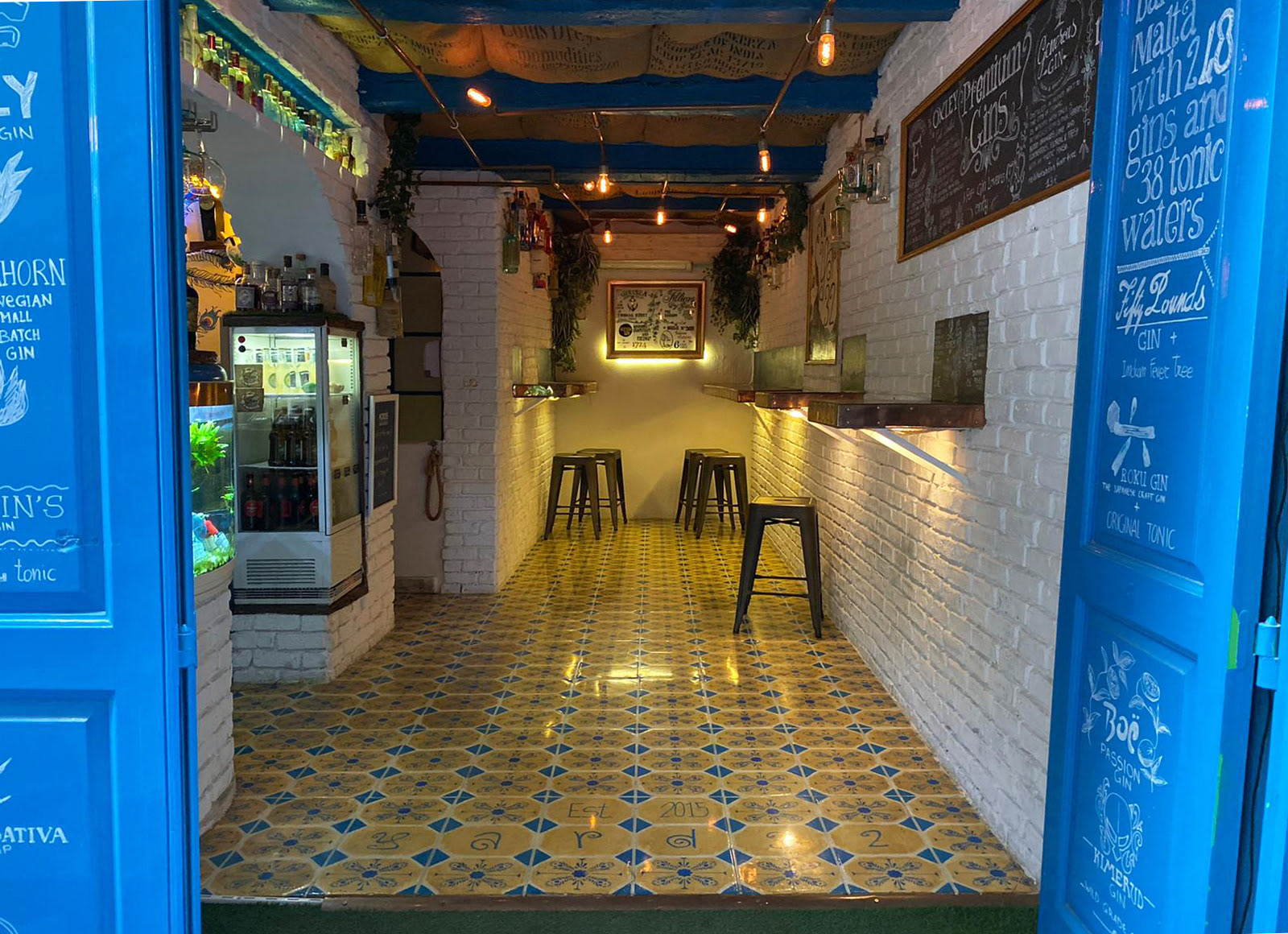 The concept rotates around the combination of Spanish and Mediterranean atmosphere.
Inside and outside I used a bright blue mixed with the warmth of the lights. The floor is a handmade reproduction of the typical Maltese tiles that we made out of Maltese stone, first painted and then treated with epoxy.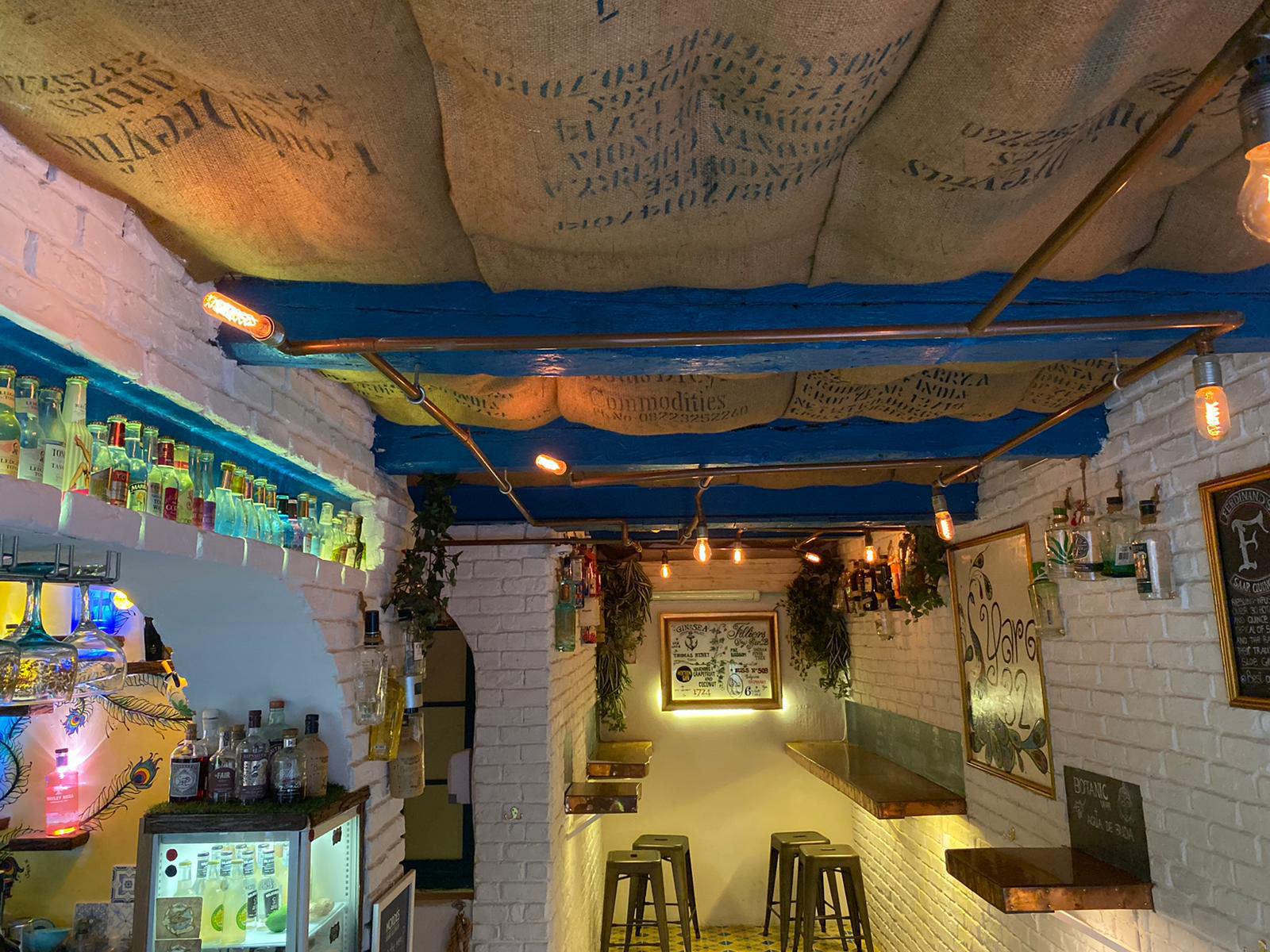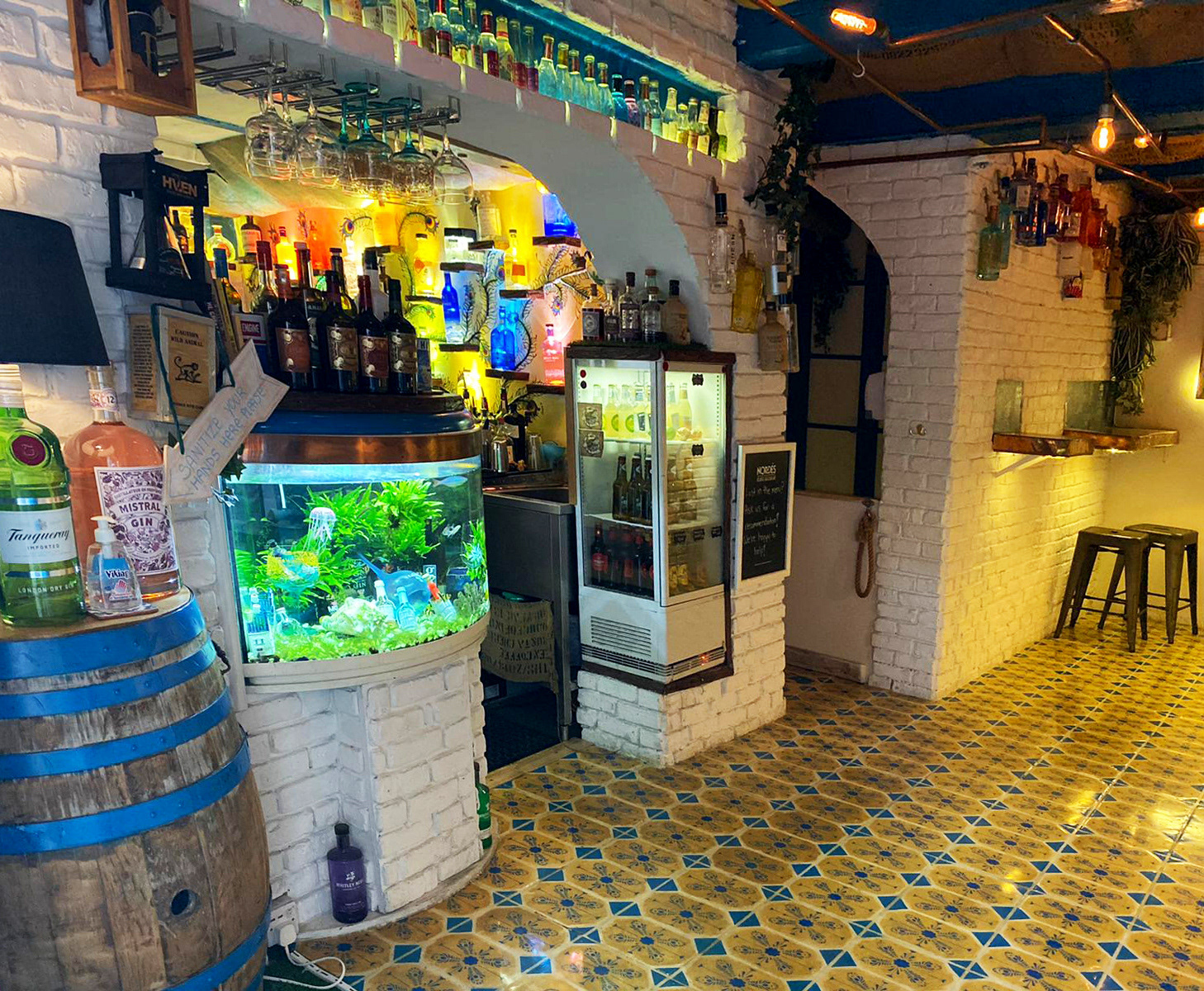 With Yard 32 I realized a space for a wide target group and because of how the bar counter and the tapas showcase are collocated, even if the seating area is limited, the possibility to serve a large amount of takeaway is granted.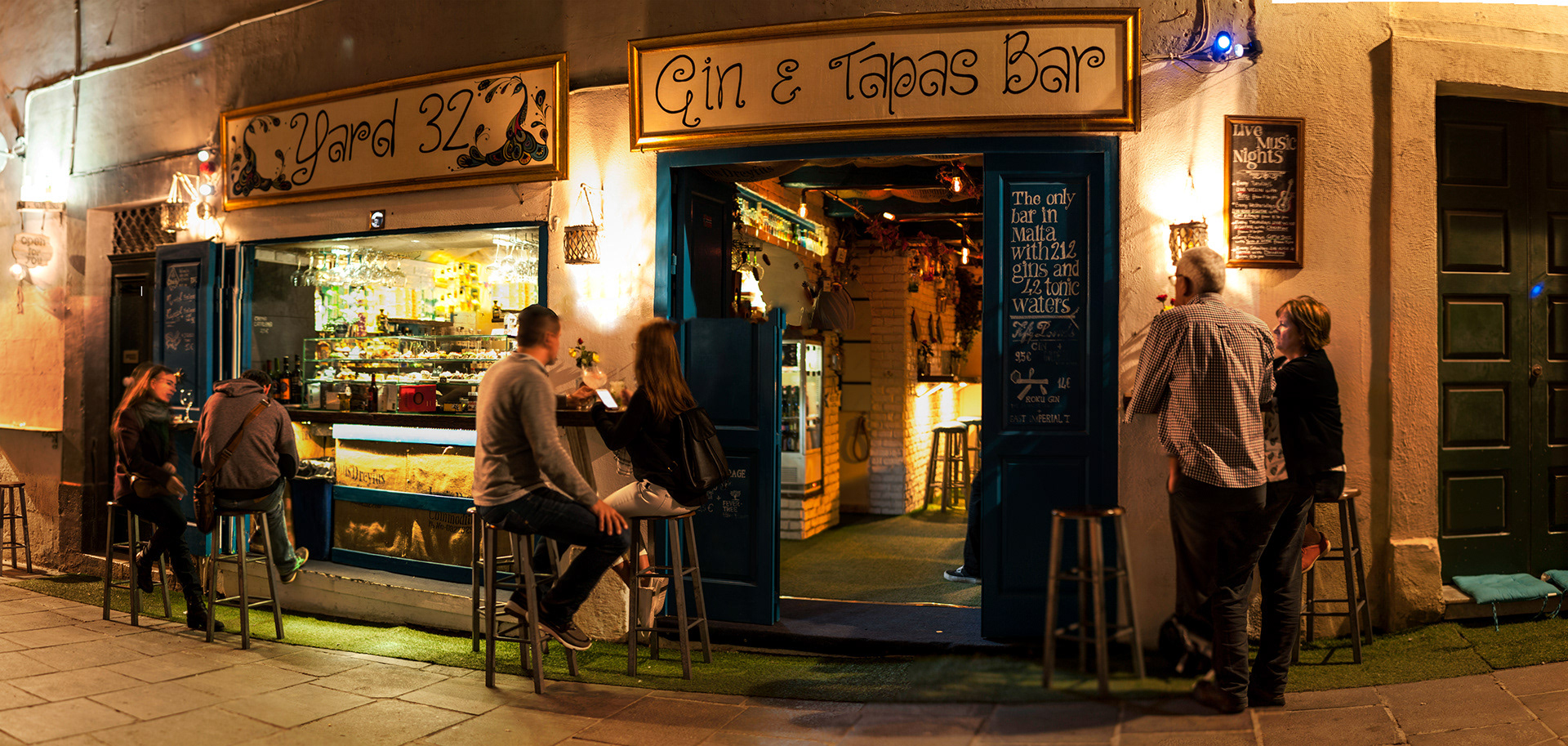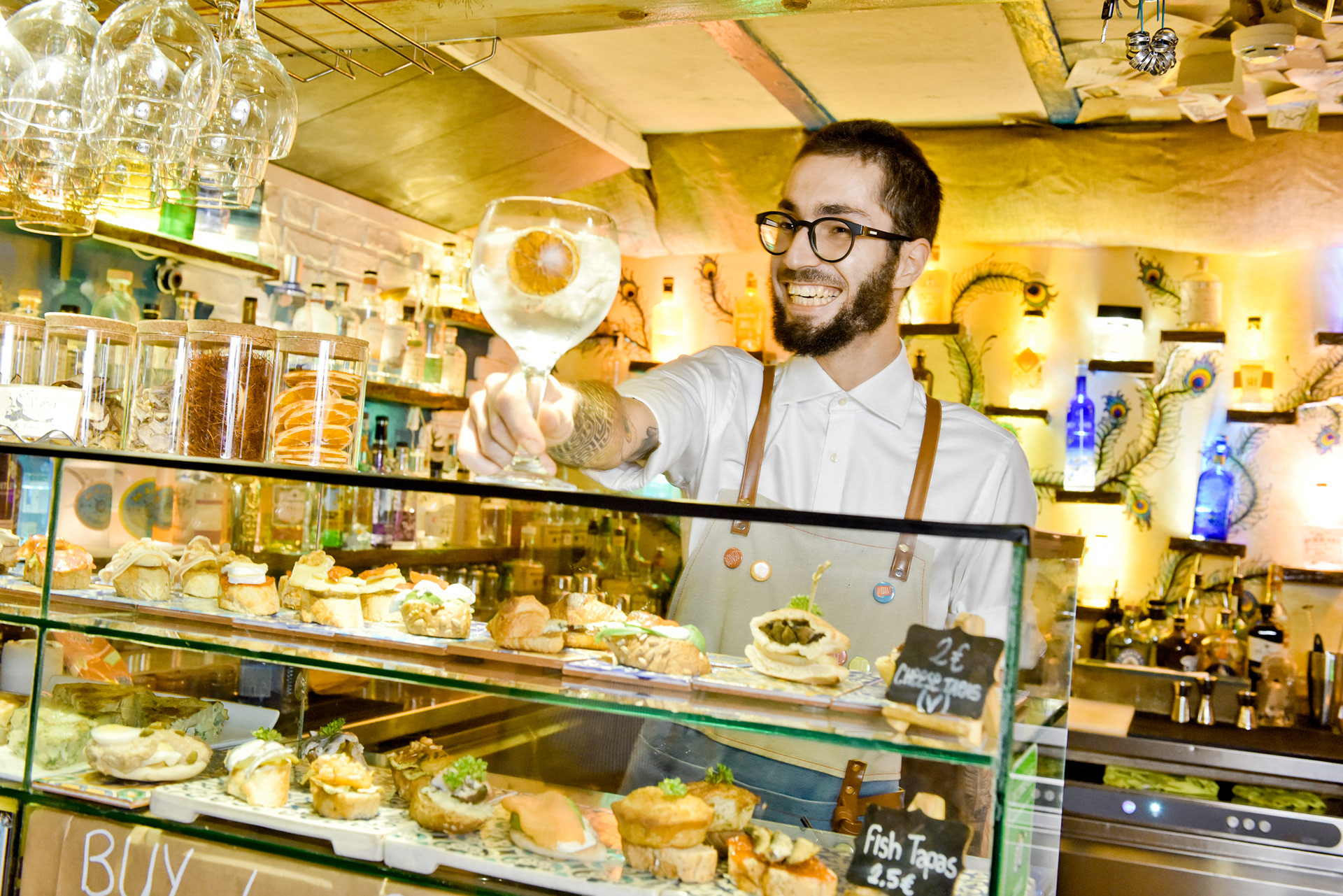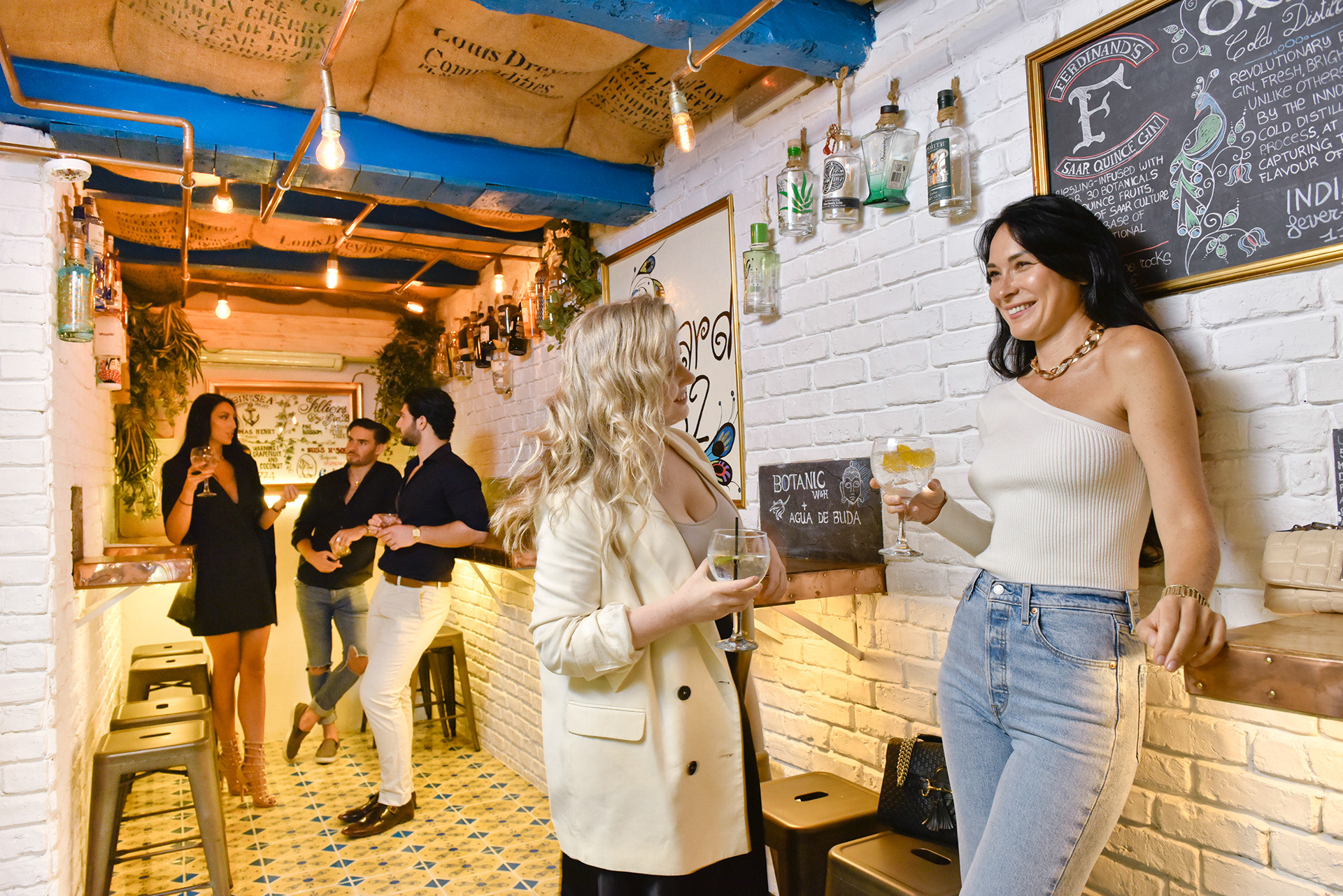 Together with the interior , I also create the visual identity of Yard 32.