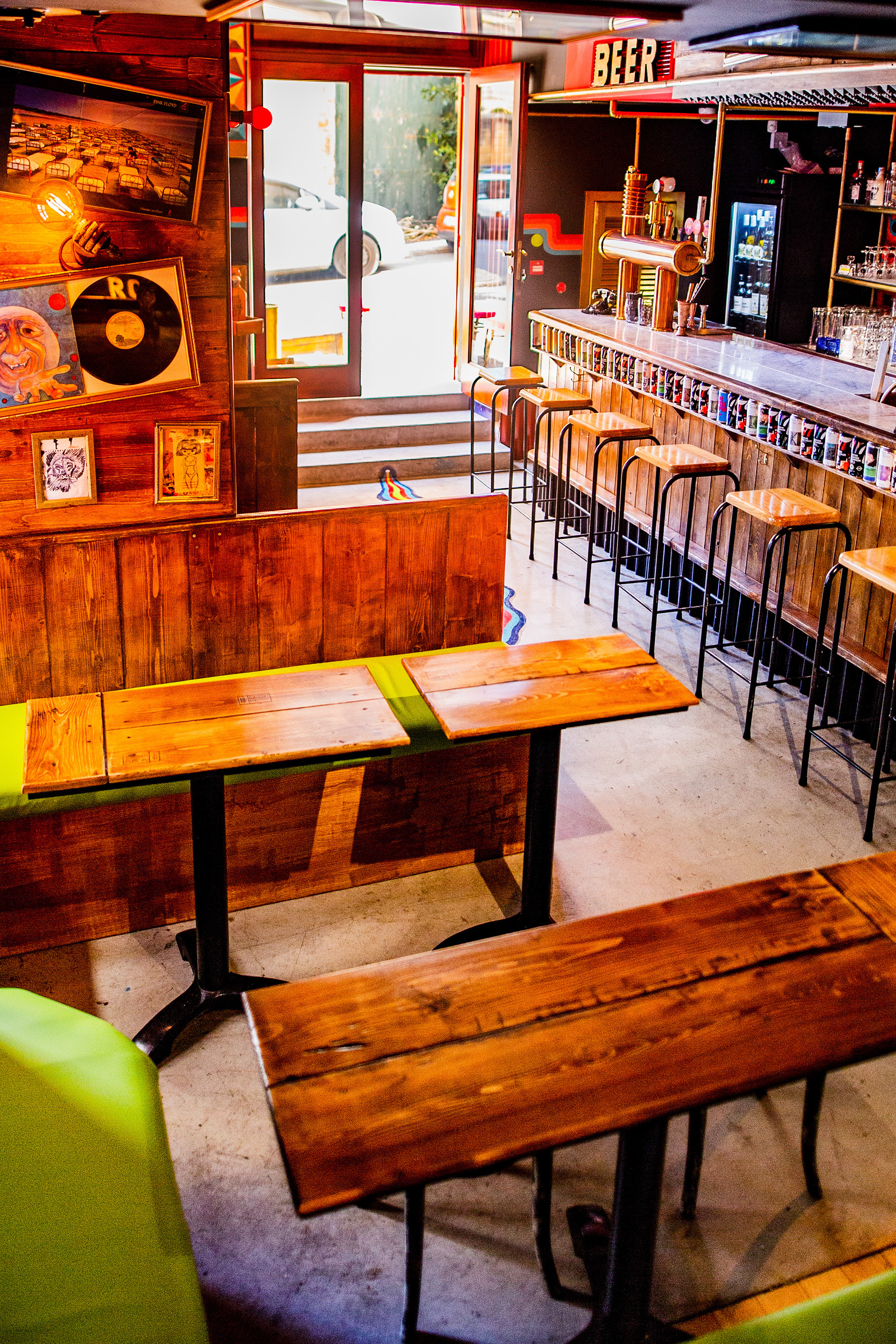 Wild Honey is a beer house located in Valletta, the capital city of Malta, first established in 2014.    After years , Wild Honey decided to look for a bigger venue to host his loyal customers. At the beginning of  2023 this new project begins, with a brand new location to transform in the rock and bold identity of Wild Honey.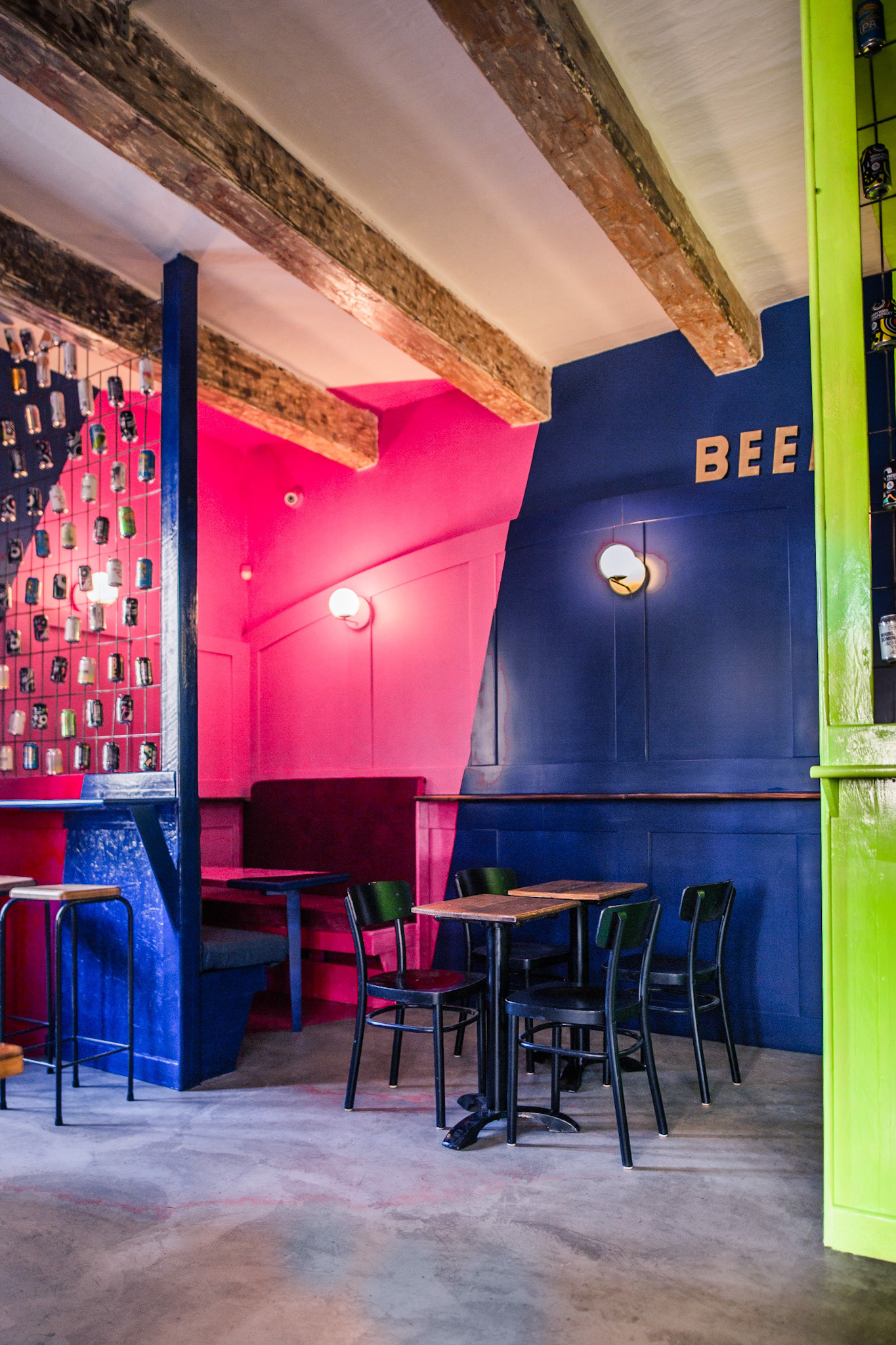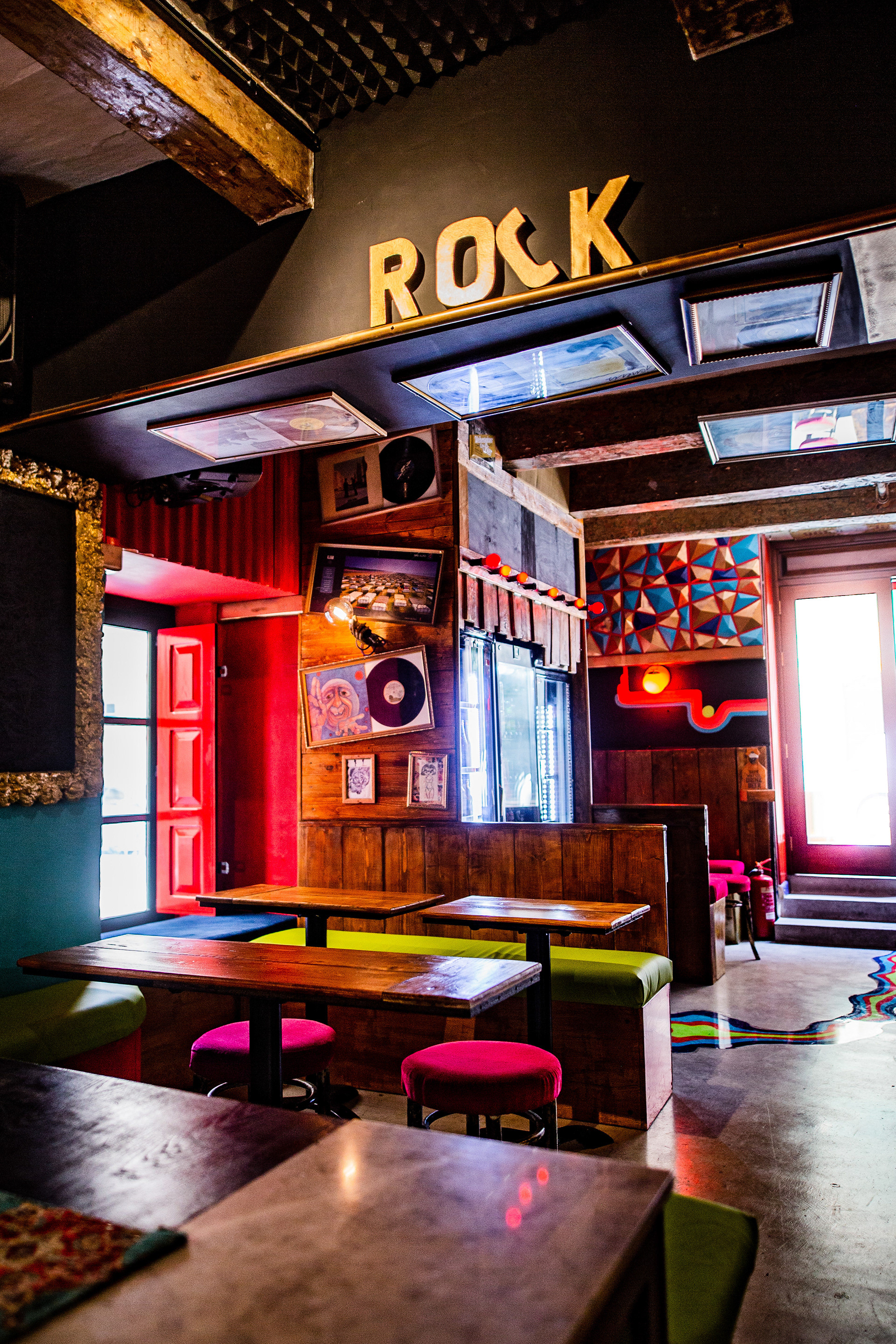 Wild Honey is the material reflection of his owner, Luca Ferrera. Strong and bold personality, in love with everything that is rock, pop and too much. He wanted his beer house to be a " punch in the face" for the visitors. A place that would be remembered also after the visit.
The space is divided into two floors, on the ground floor you can find the bar counter with an impressive draft system. There is a spacious stage for hosting live bands and  a seating setting that allows big groups. 
The first floor is divided into color sections, two prive' units, a big sharing table and a high table on the cover balcony. Different situations, different seating so that everyone can choose the kind of seat they prefer.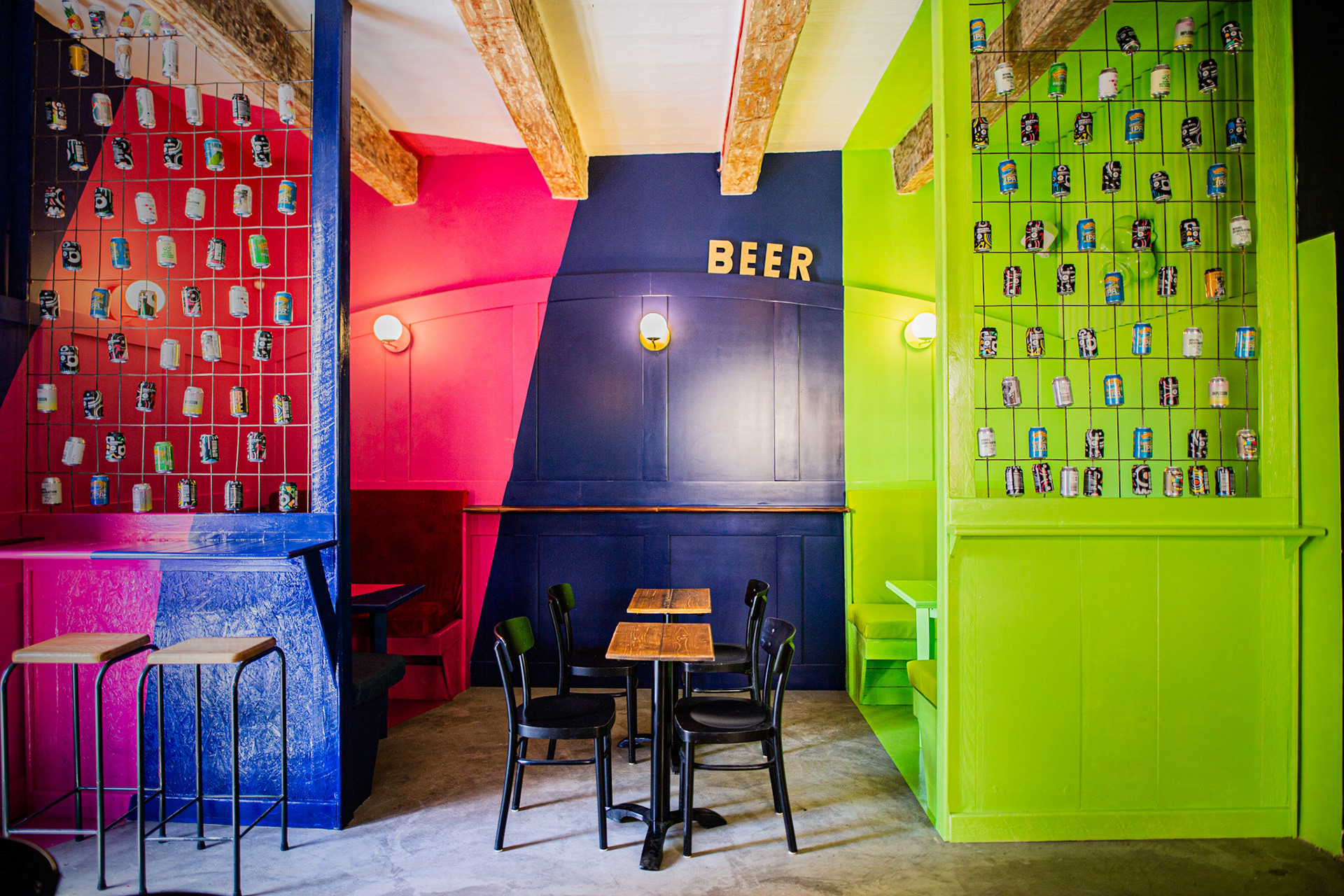 Wild Honey is a beer and pizza house , therefore elements of both topic are used to emphasise the concept. The budget was low , so reclaimed materials are used , such as wood from old pallets, second hand OSB wood boards and many more.  Used beer cans are placed in a lot of corners as well as cheap building materials transformed, thanks to colours, into unique textures.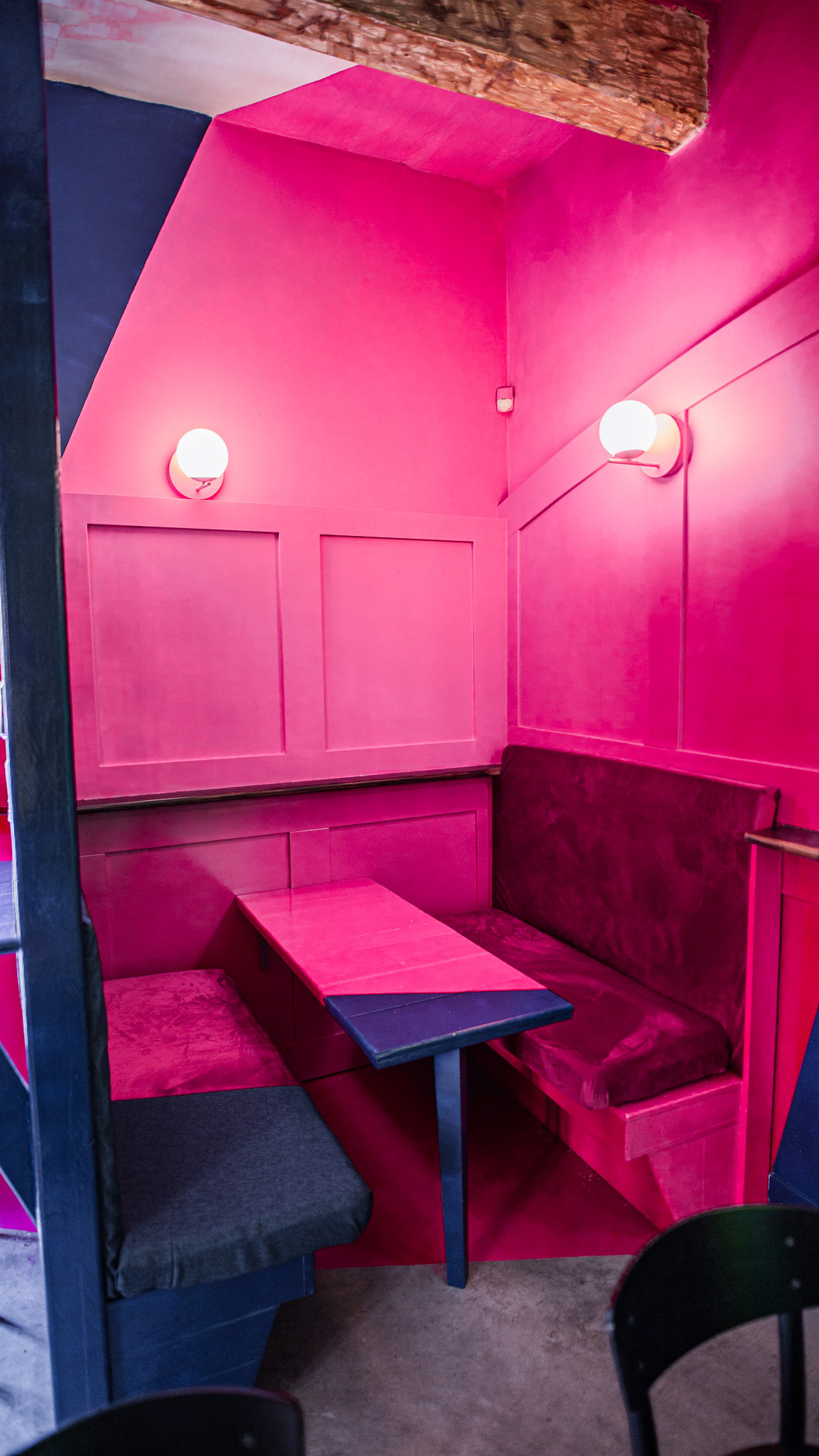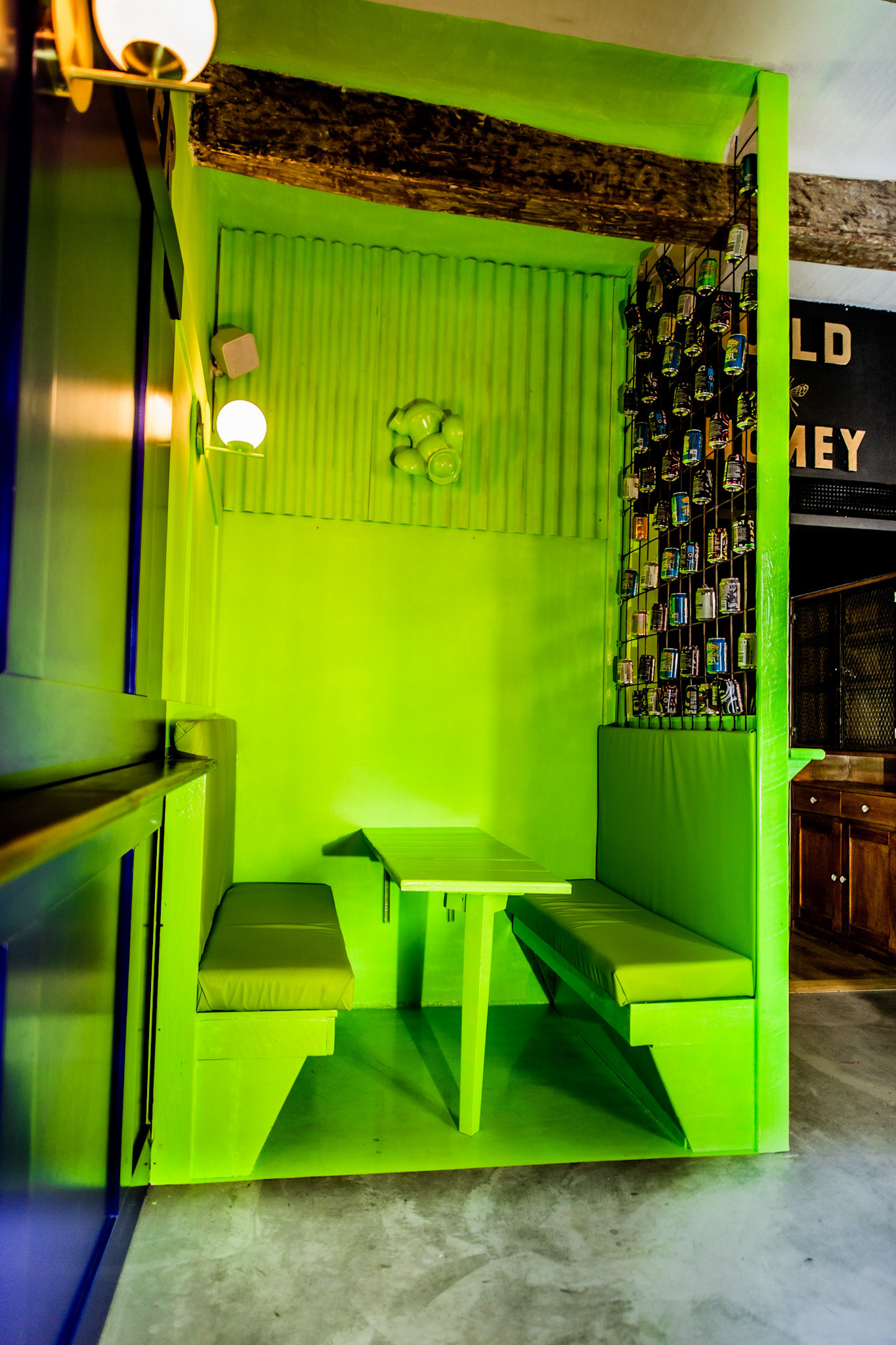 As the name of the place suggest , wild in colours and  textures but cosy and comfortable like a spoon of Honey.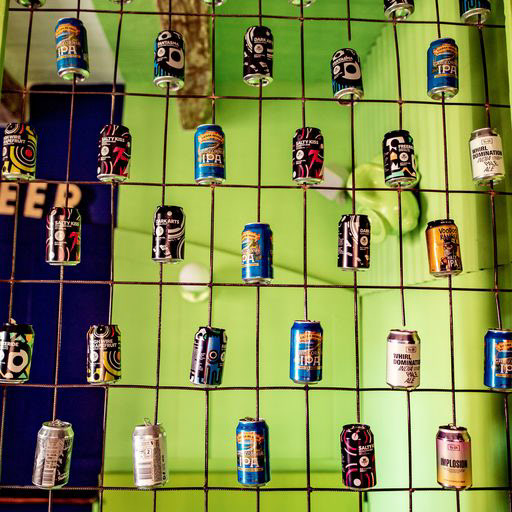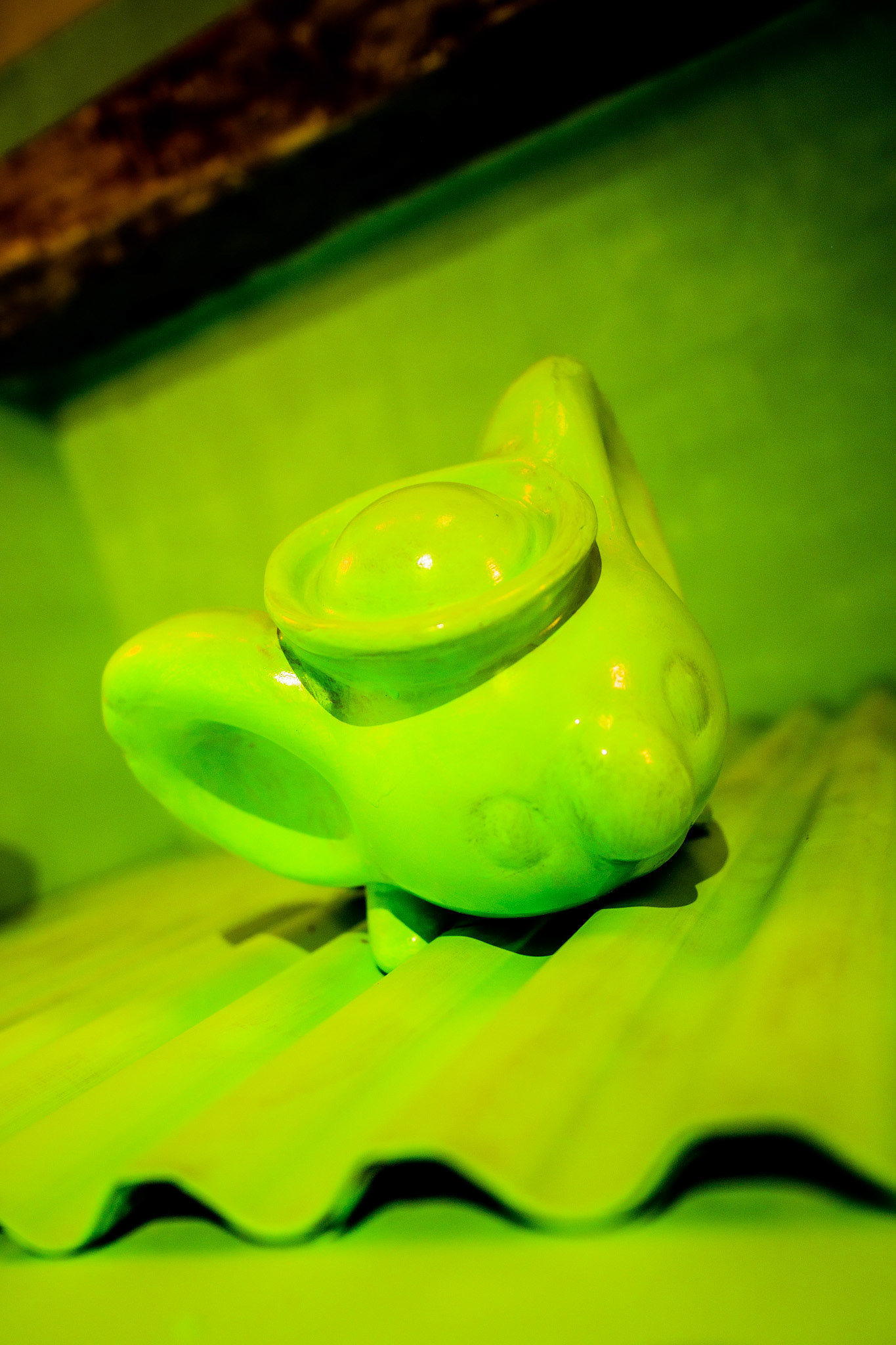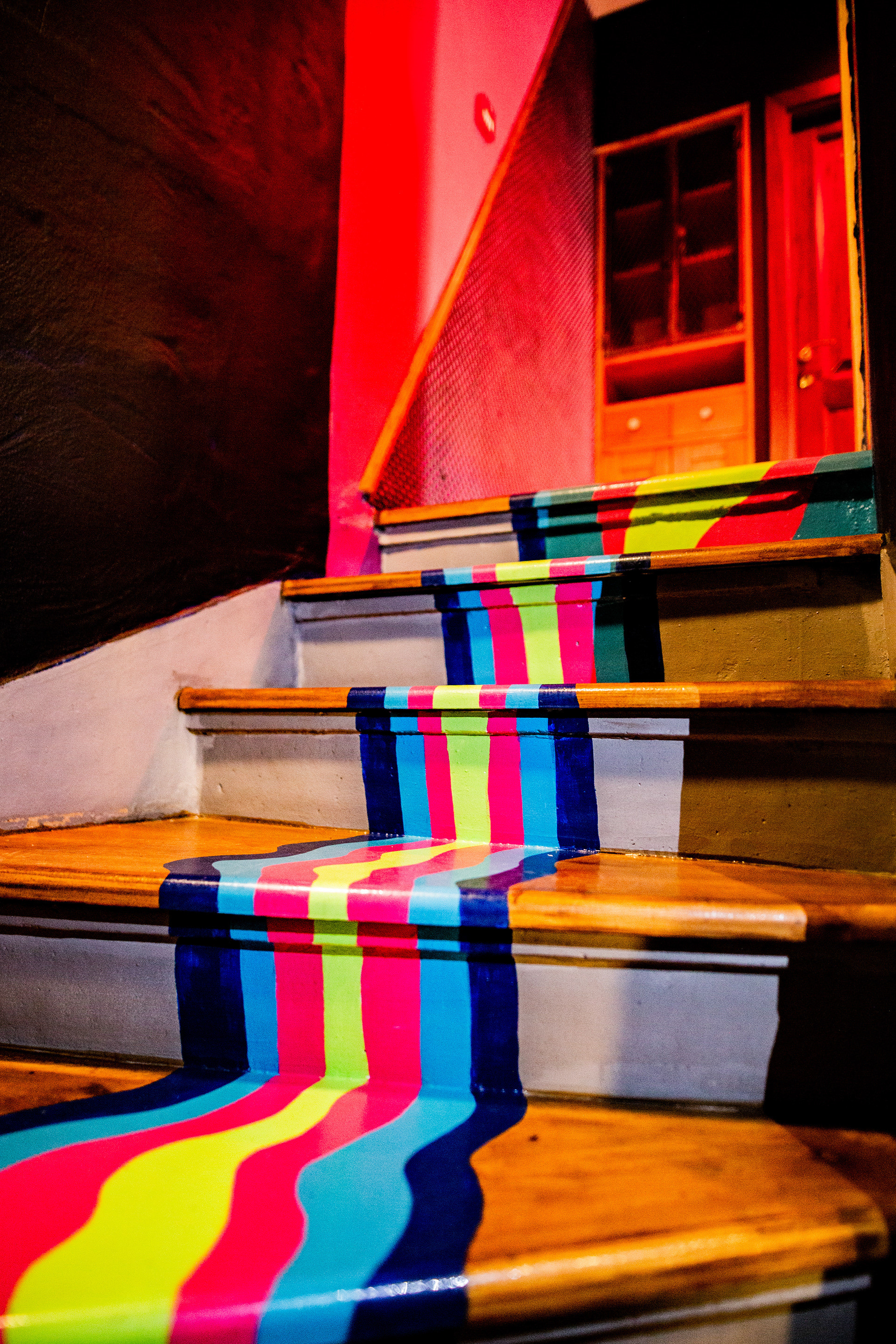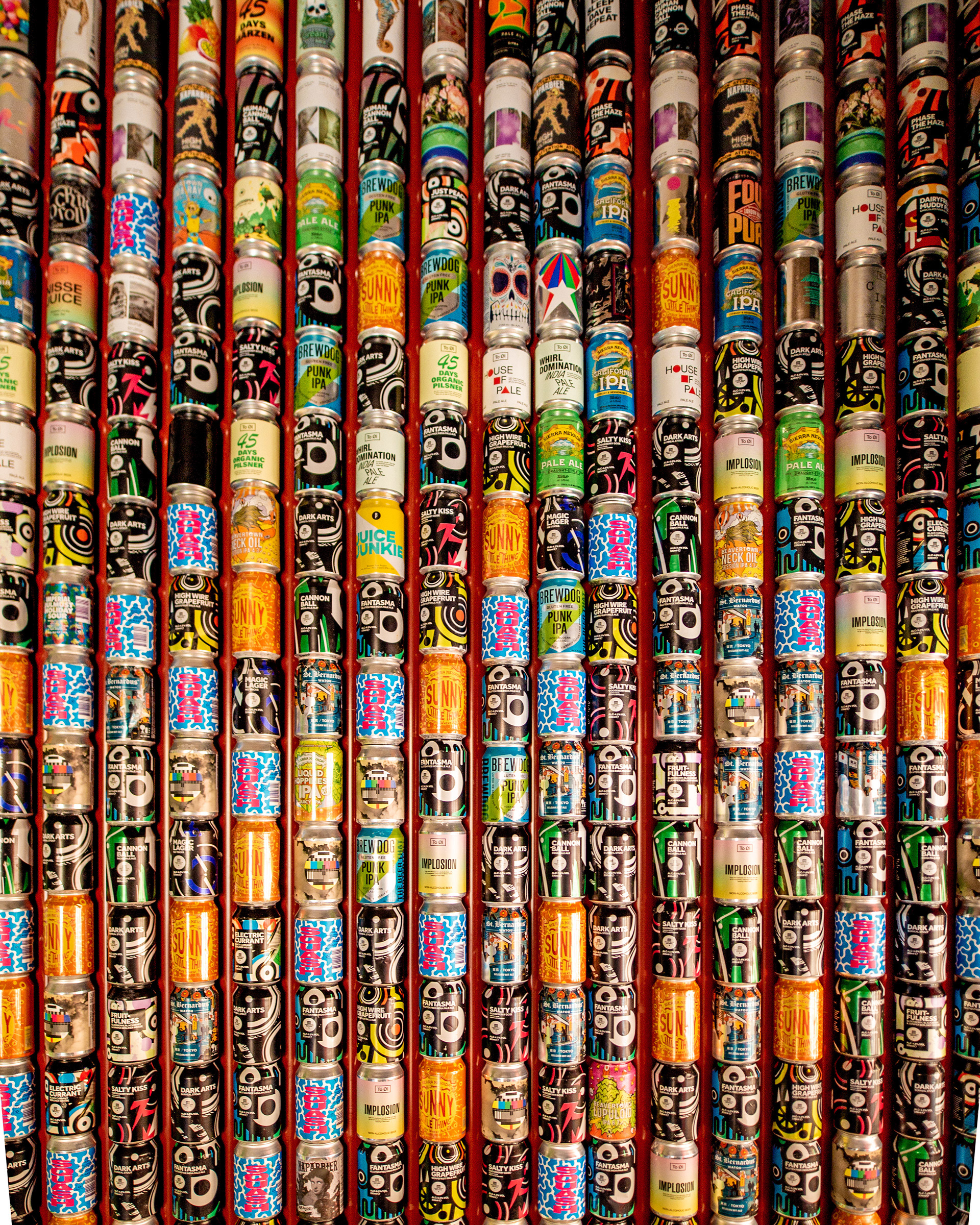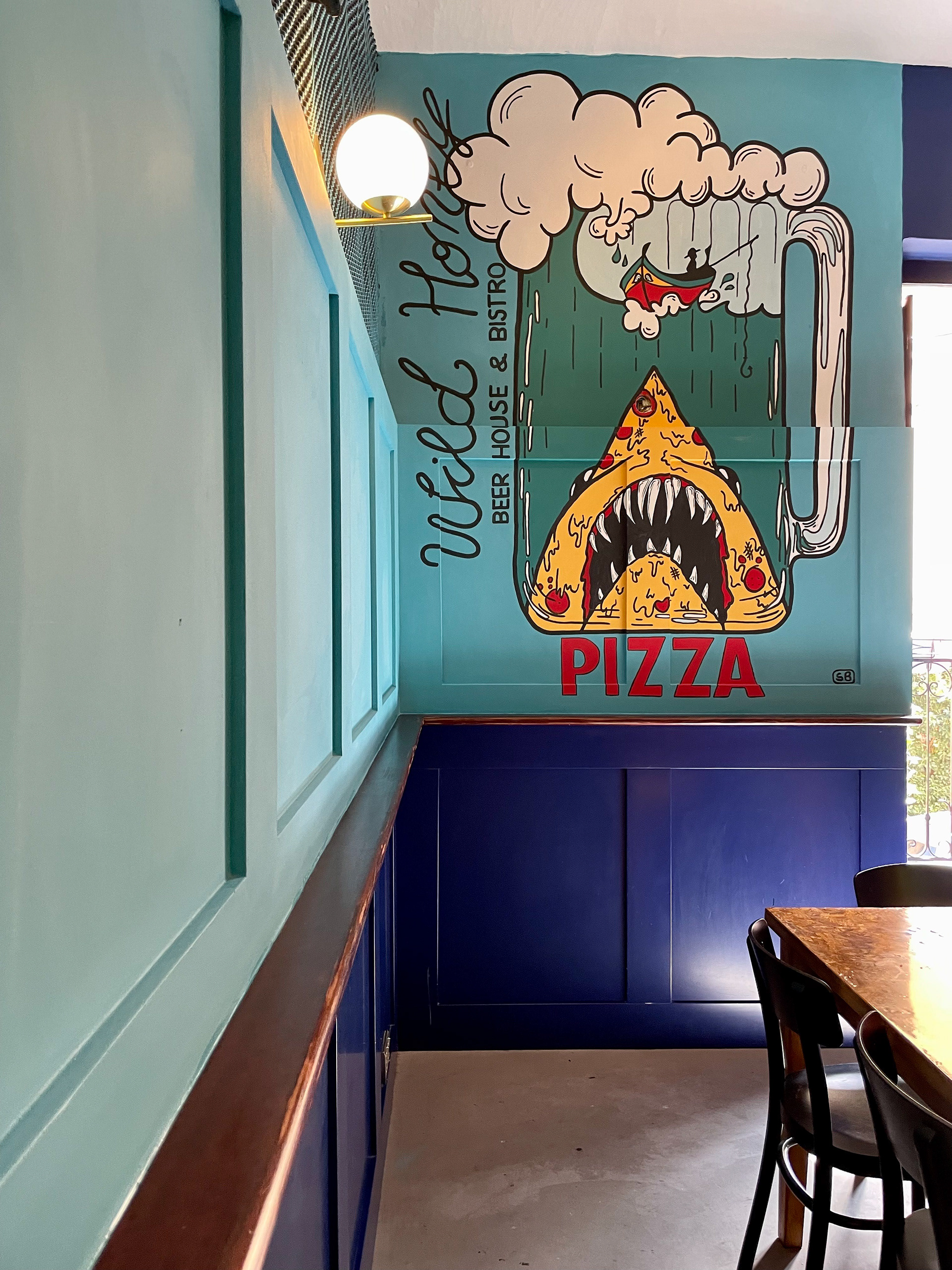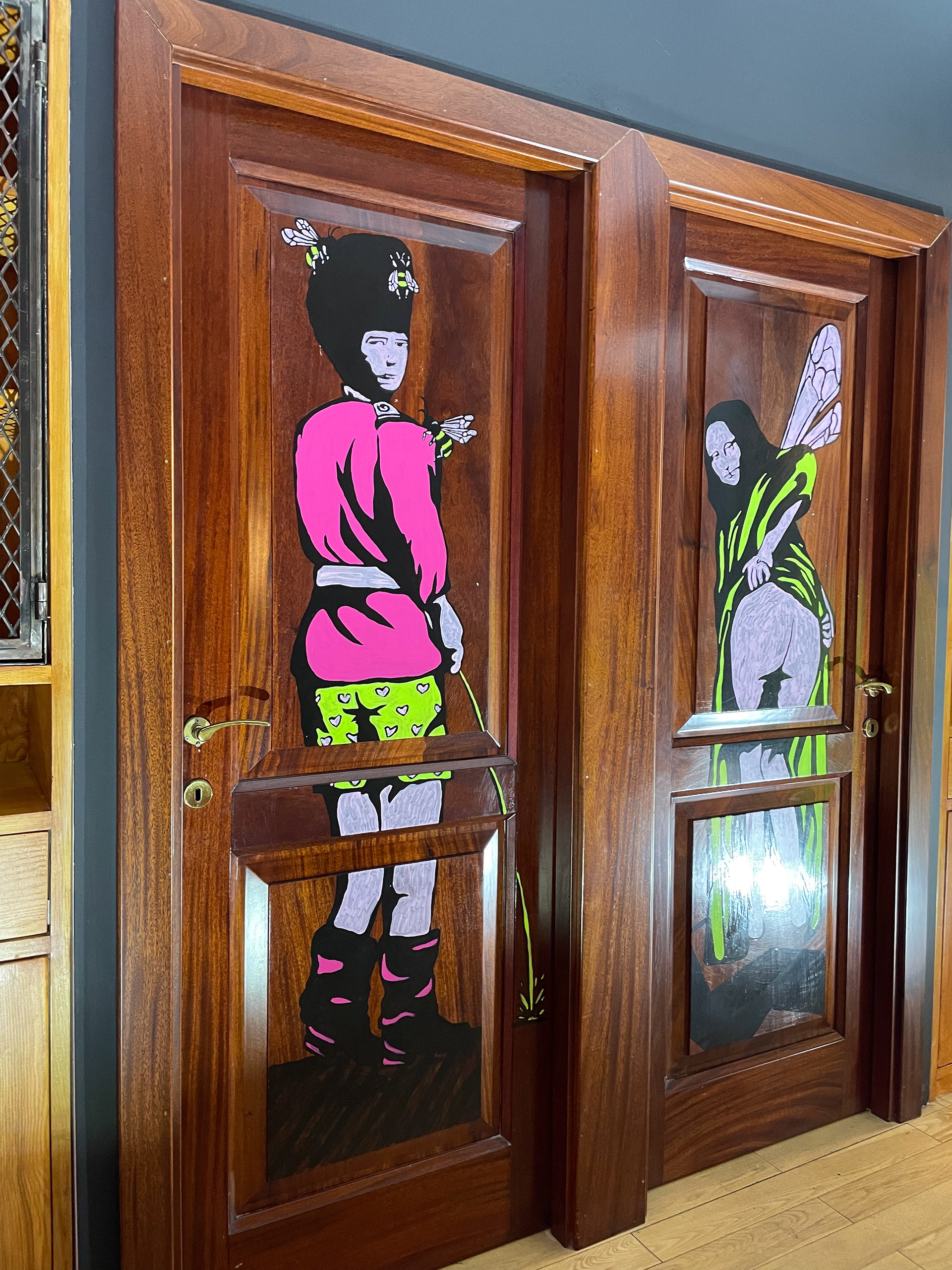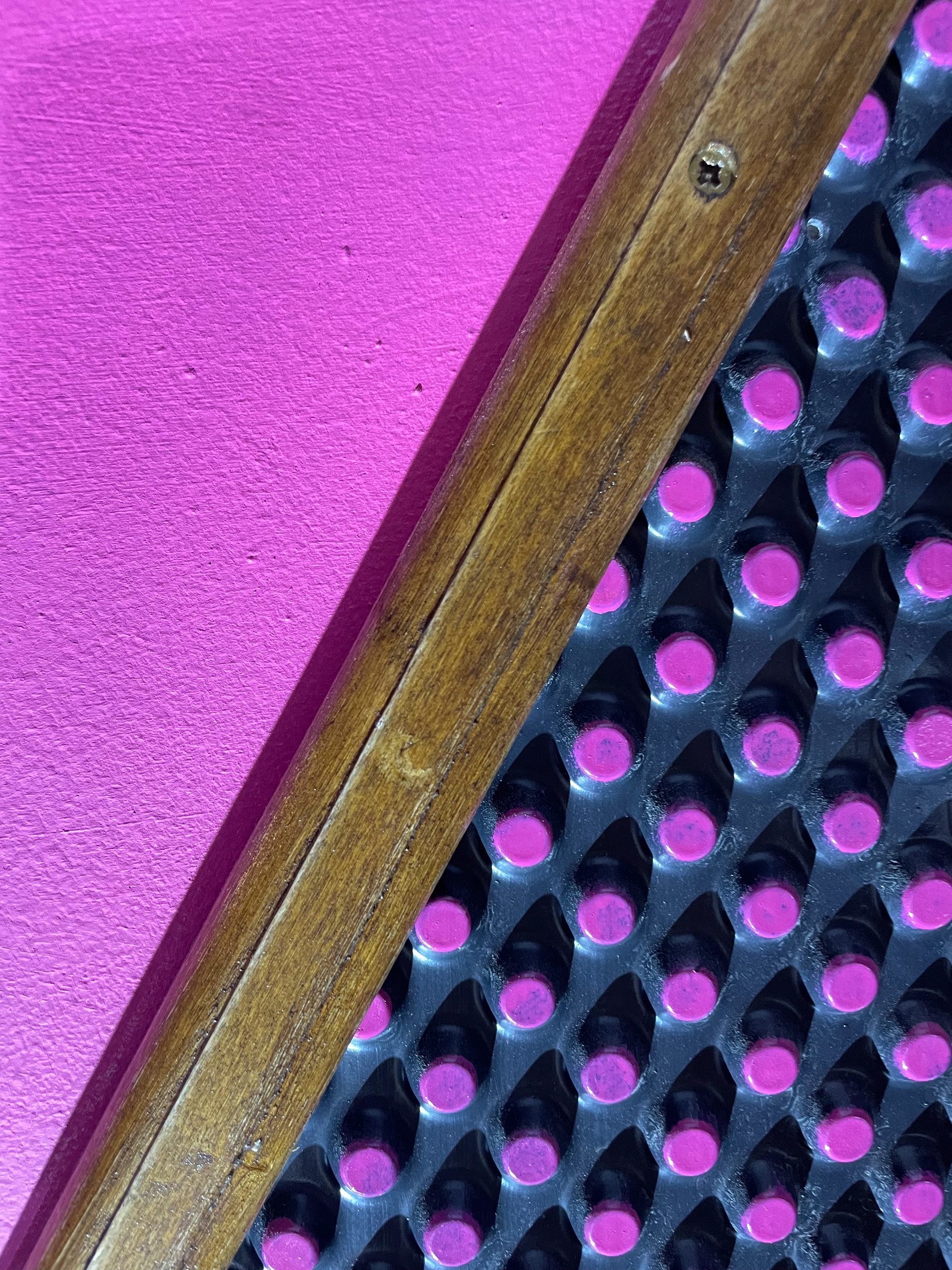 Colours are the most important element in this project. They accompany guests throughout all the space. This is the reason why I used colour flows on the floor and staircase , they introduce the viewer in the different ambients of the Pub; first at the entrance, then going up on the first floor.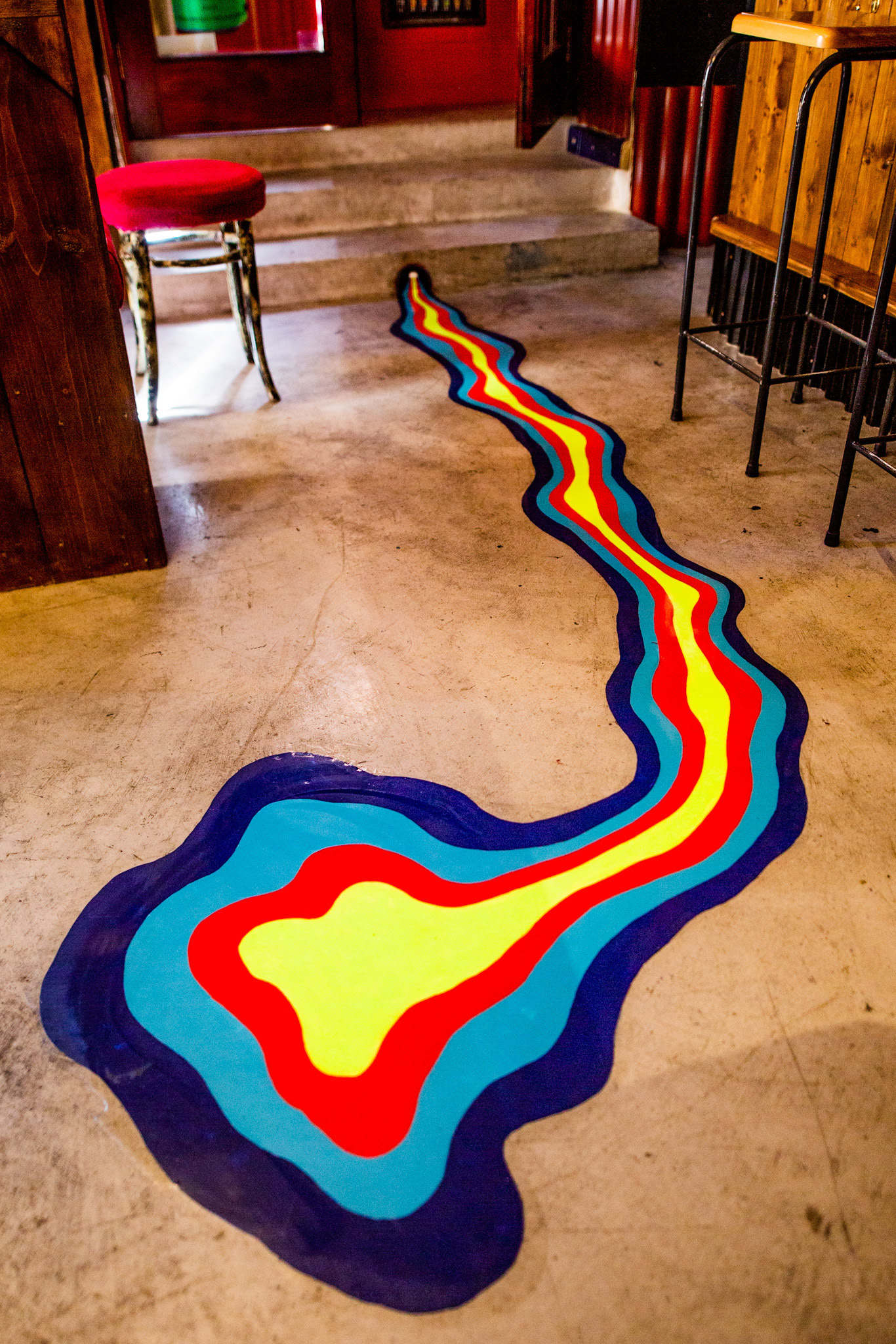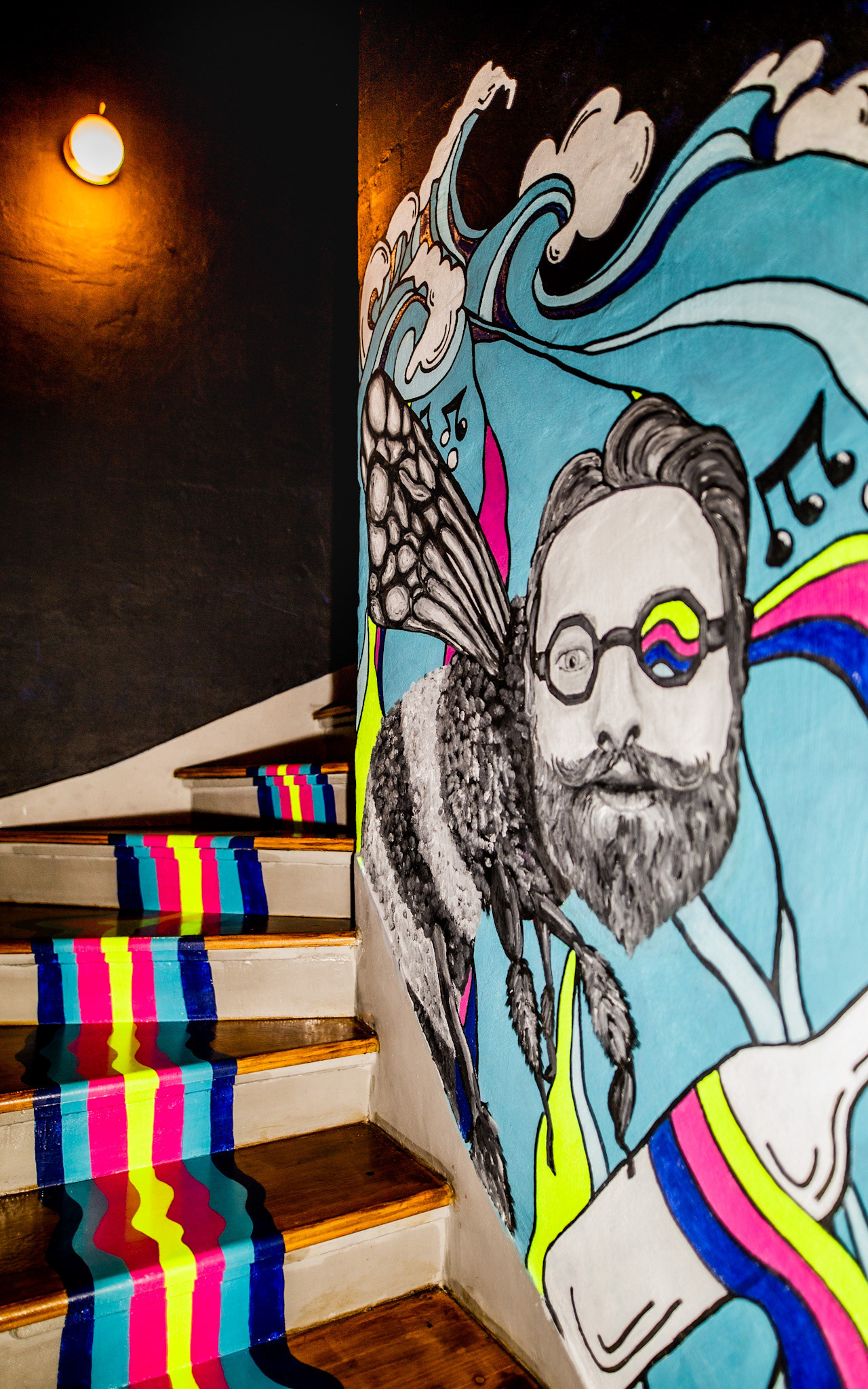 Cosy and lived atmosphere is found by the use of warm light and darker colours, typical of pub interiors,  handmade murals, and by using second-hand materials.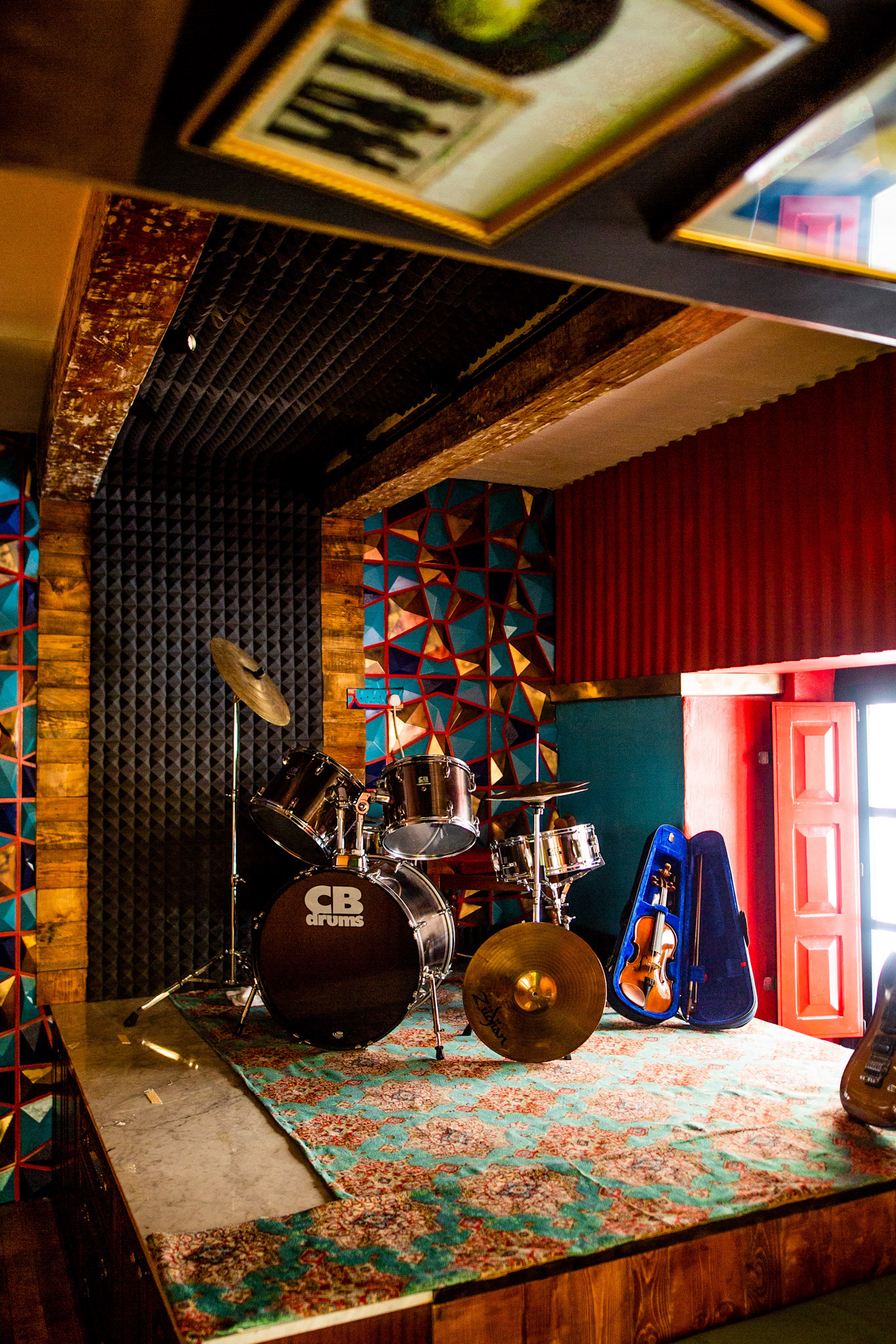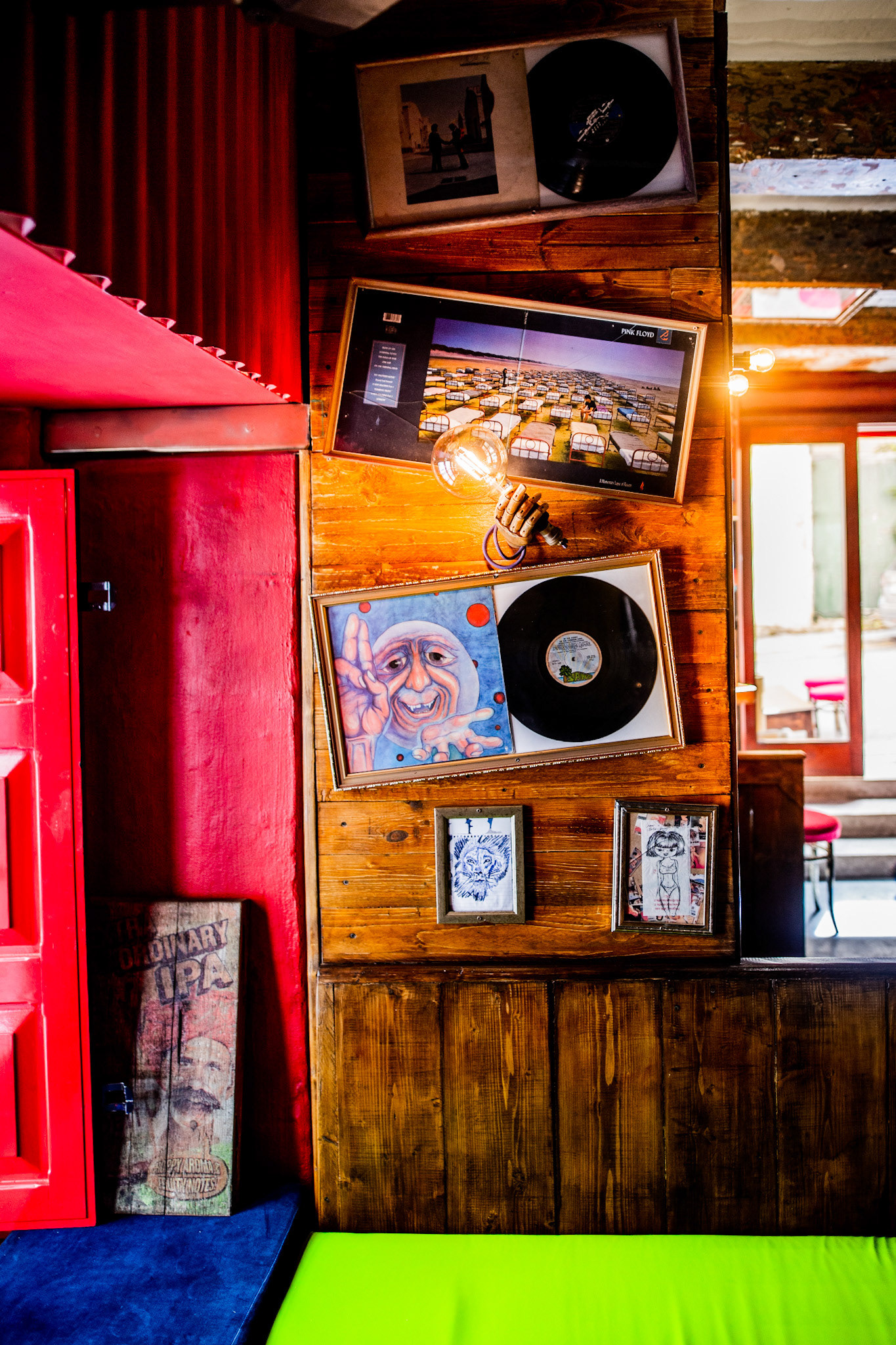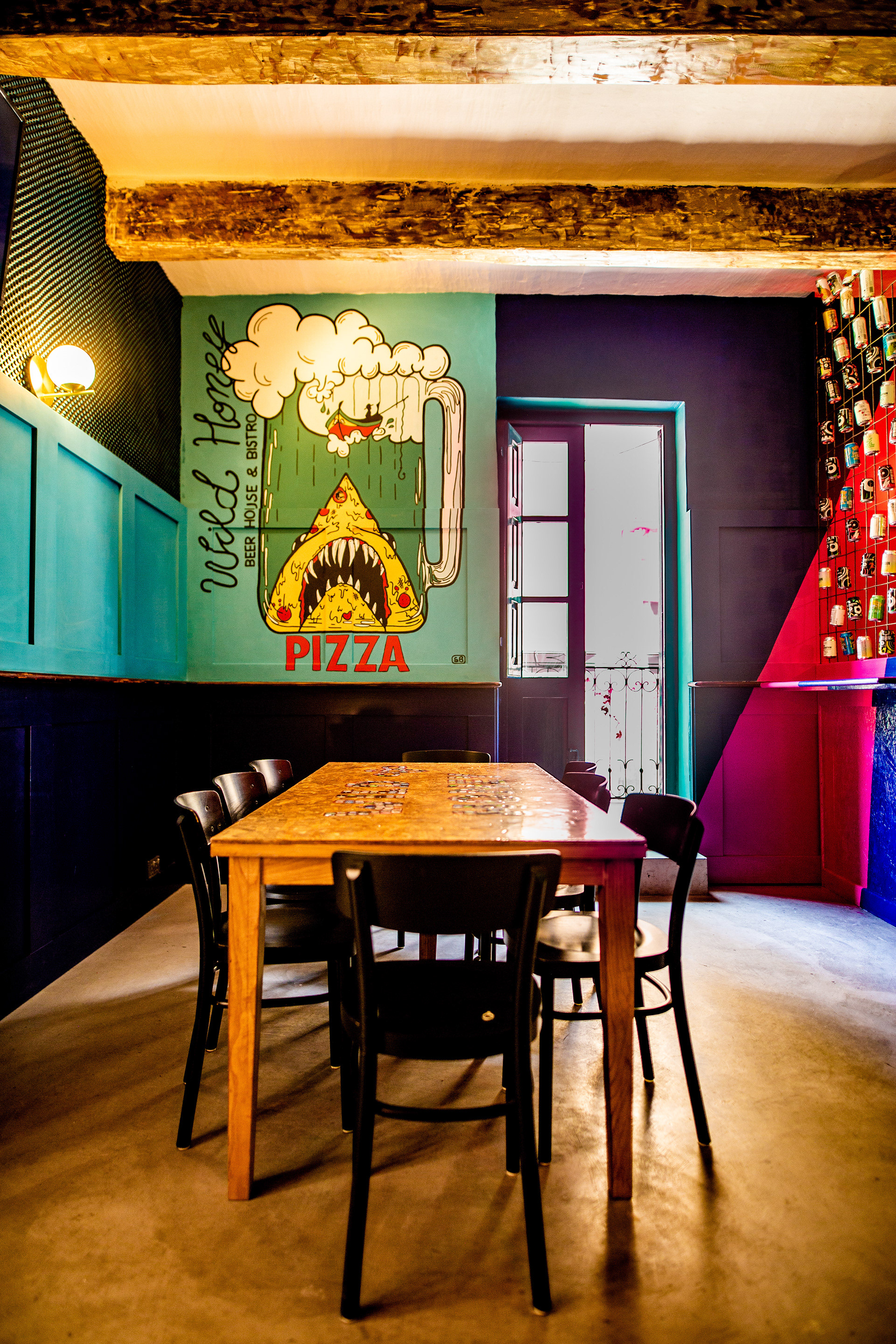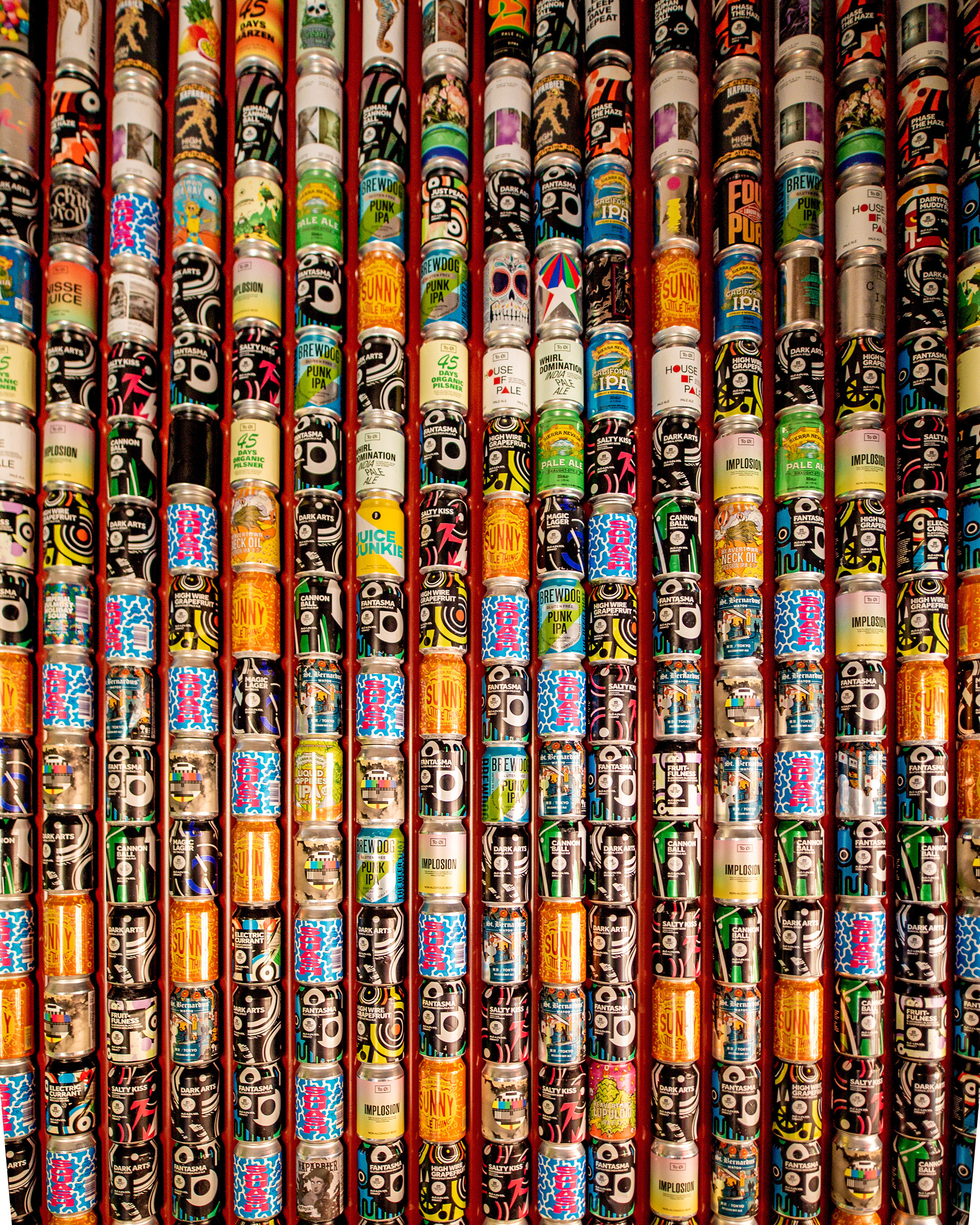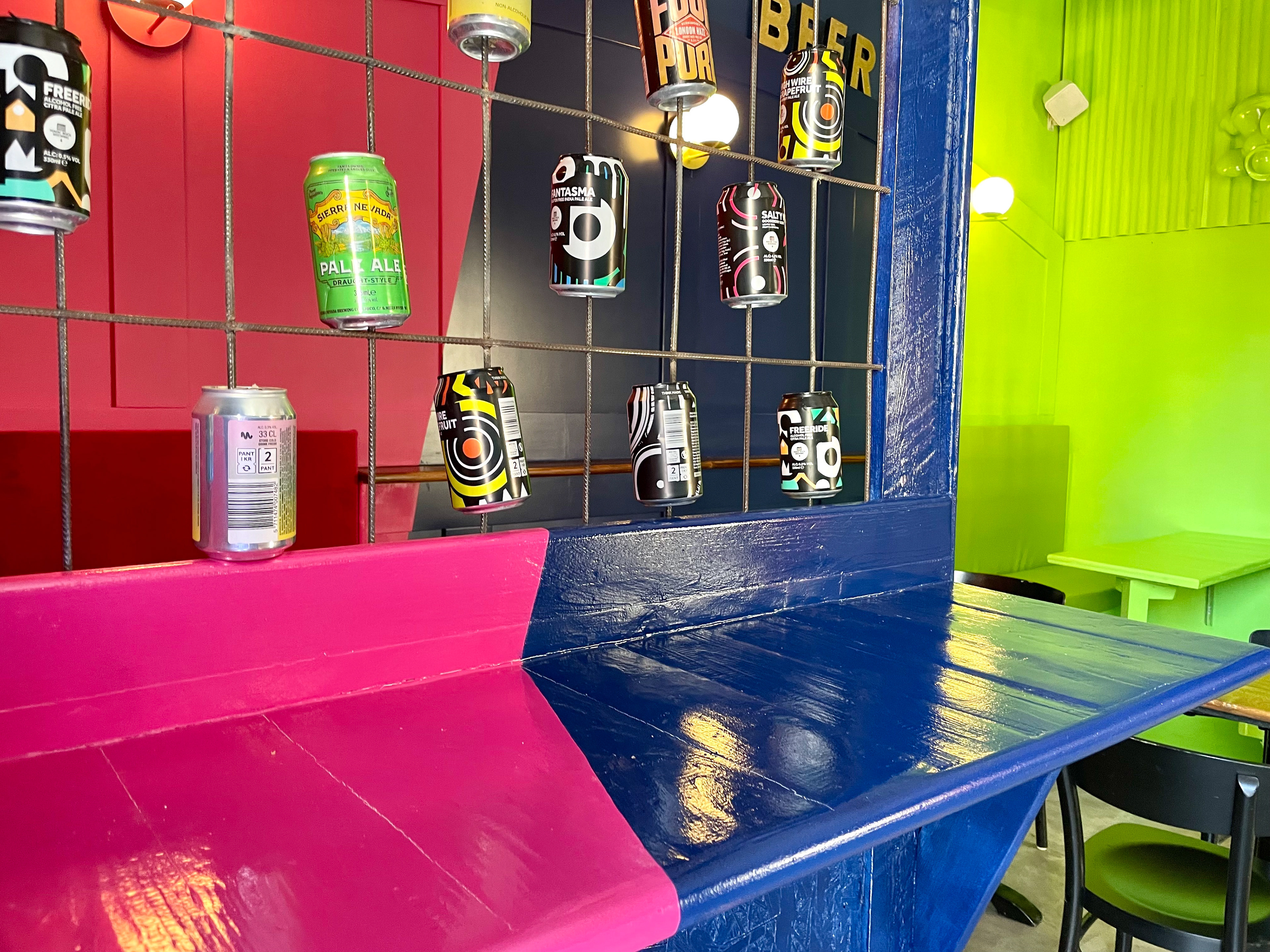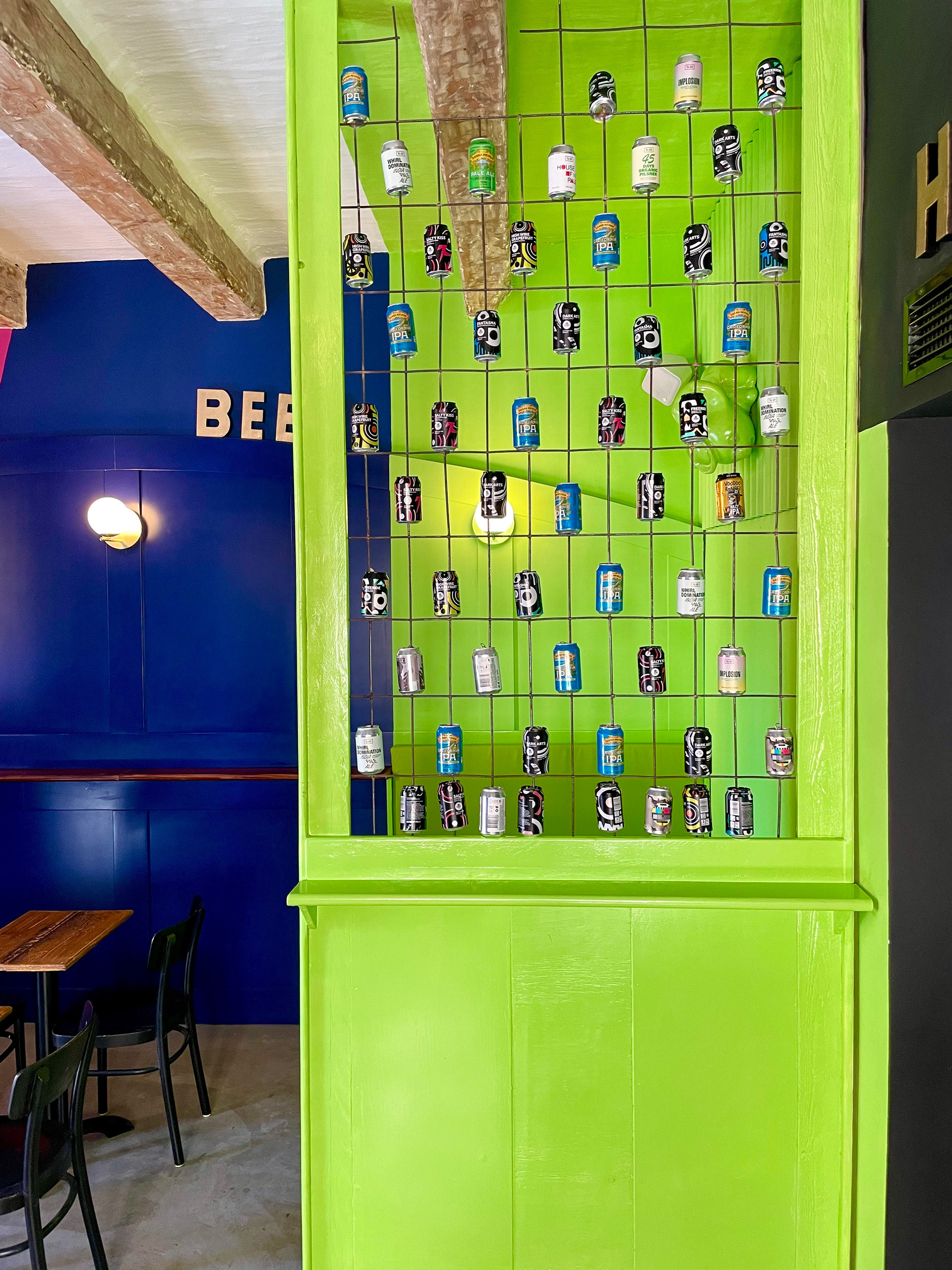 Together with the interiors I also designed the visual identity of Wild Honey, creating a full experience.