Ginscal Agave Bar was born following strong and deep interest in the Mexican Agave world by myself and my business partner Alessandro Marcuzzo. 
To bring these unusual traditional Mexican spirits into a small market such as the island of Malta, I would have a need to create curiosity and fascination for our customers.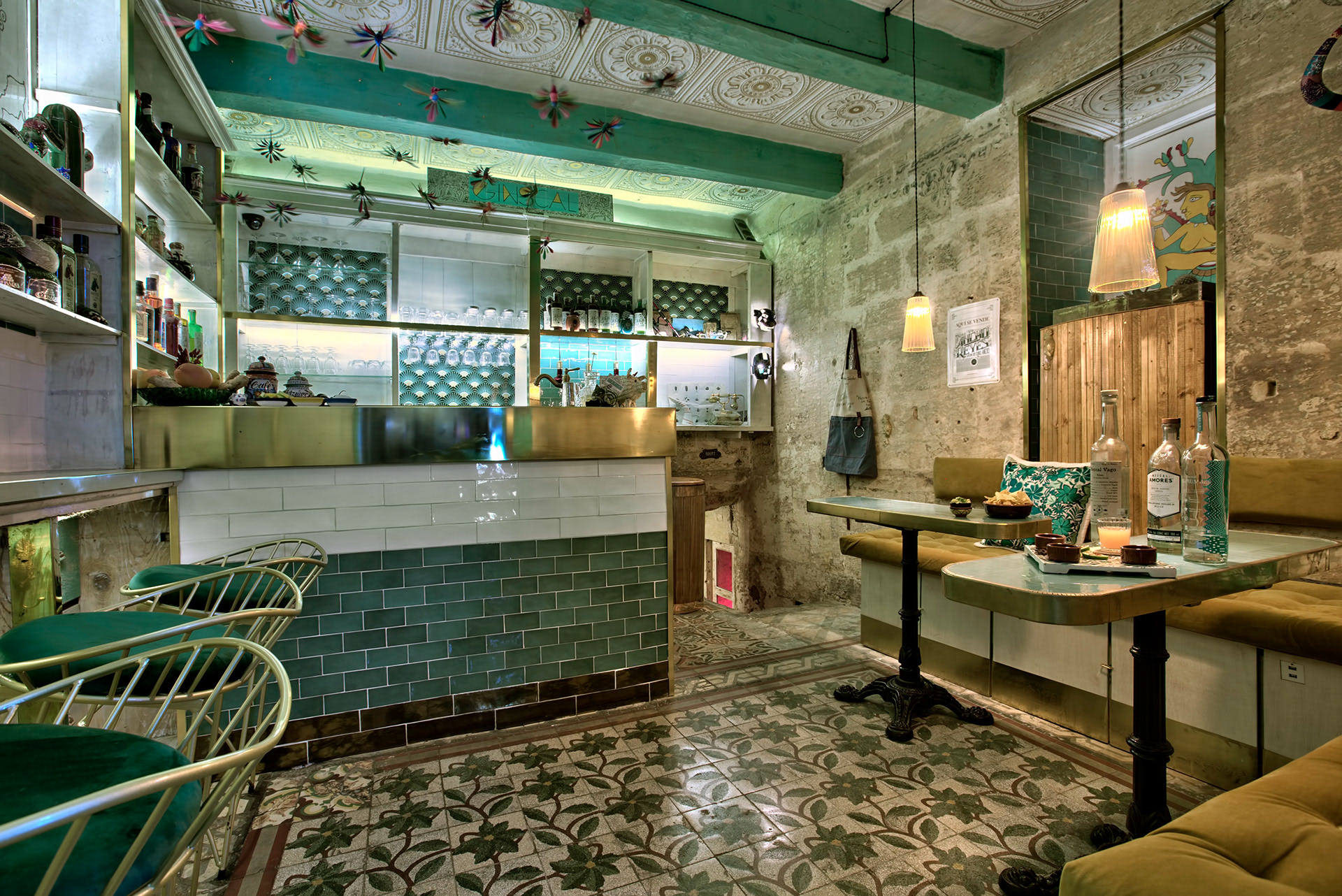 Situated in the heart of the Capital city, in the nightlife street, Ginscal Agave bar is located inside a historical building dated back to 1800.
Before, the space was hosting an old fishing tackle shop that was part of the history of the city.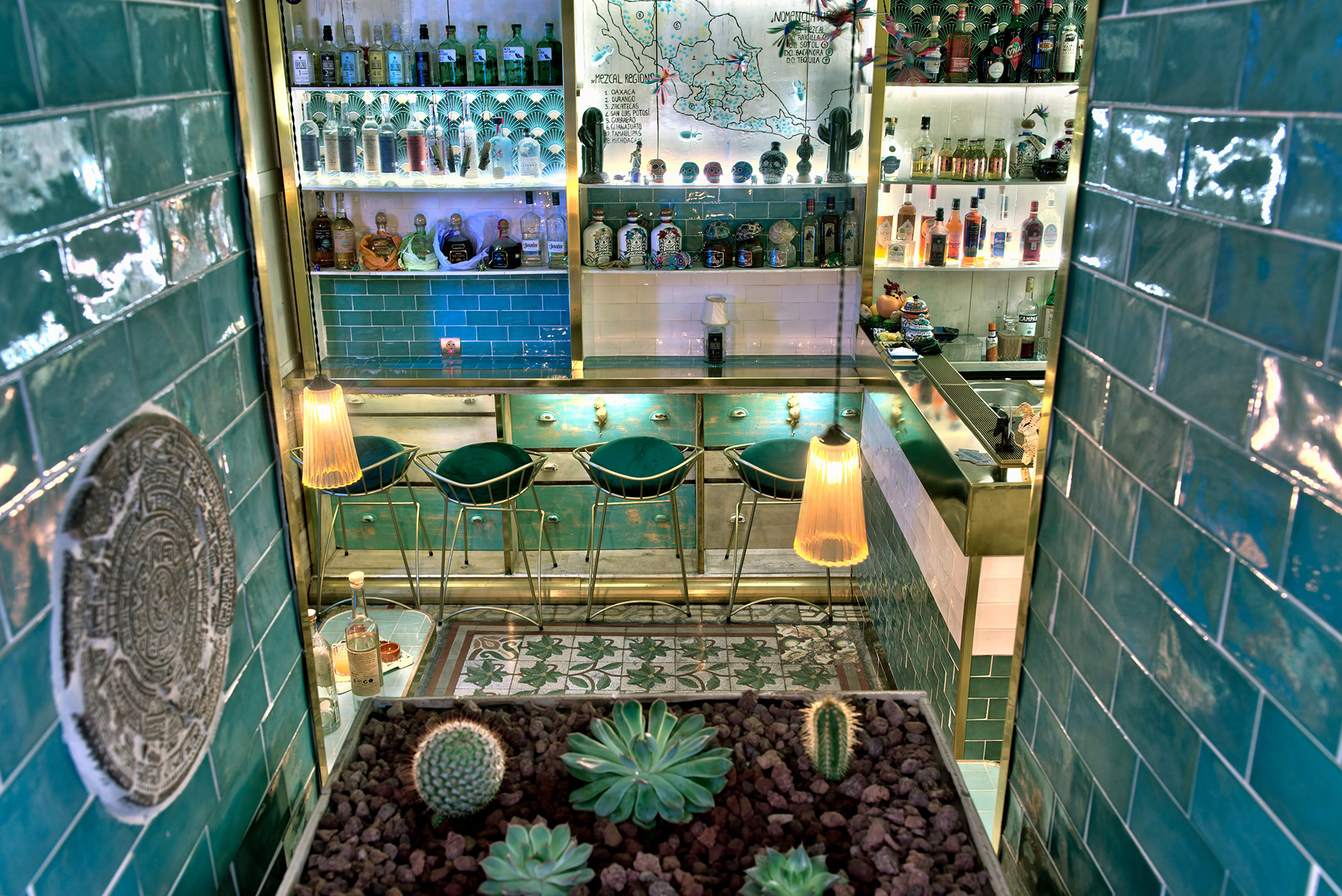 I had to create a space that transmitted the historical origin of the building combining it with the "exoticness " of the Mexican atmosphere.
The space is small but designed in a way that helps to create unique experiences, few seatings mean more care towards the customers.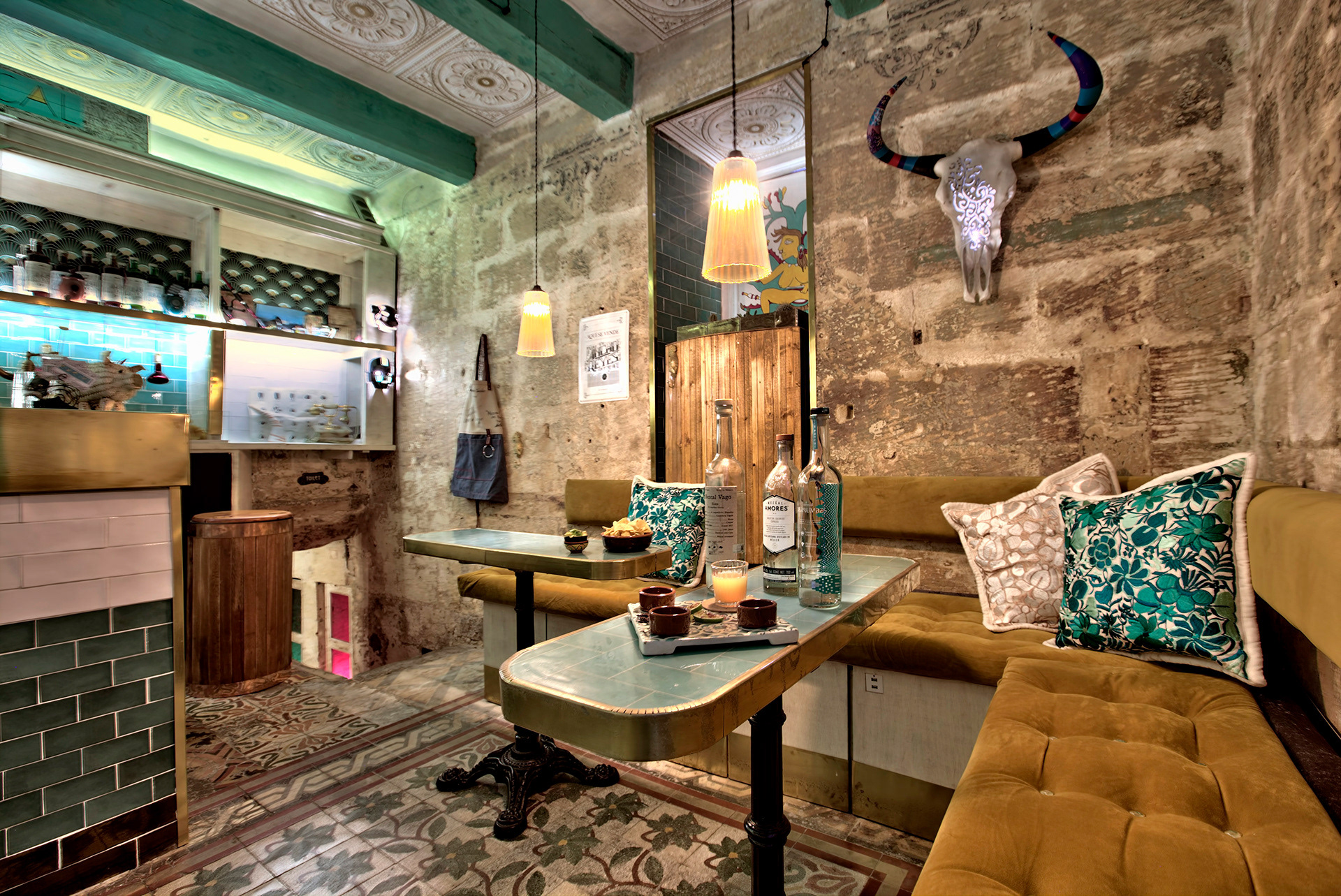 From the beginning, I opted to use as much as possible local materials, such as beautiful concrete pigmented tiles from the nearby Gozo Island and other more modern tiles with an artisan aspect.
 Besides I tried to give new birth to the old and unique tailored wooden furniture that was part of the old fishing tackle shop, such as the back bar, part of the seating area, and the structure of the bar counter.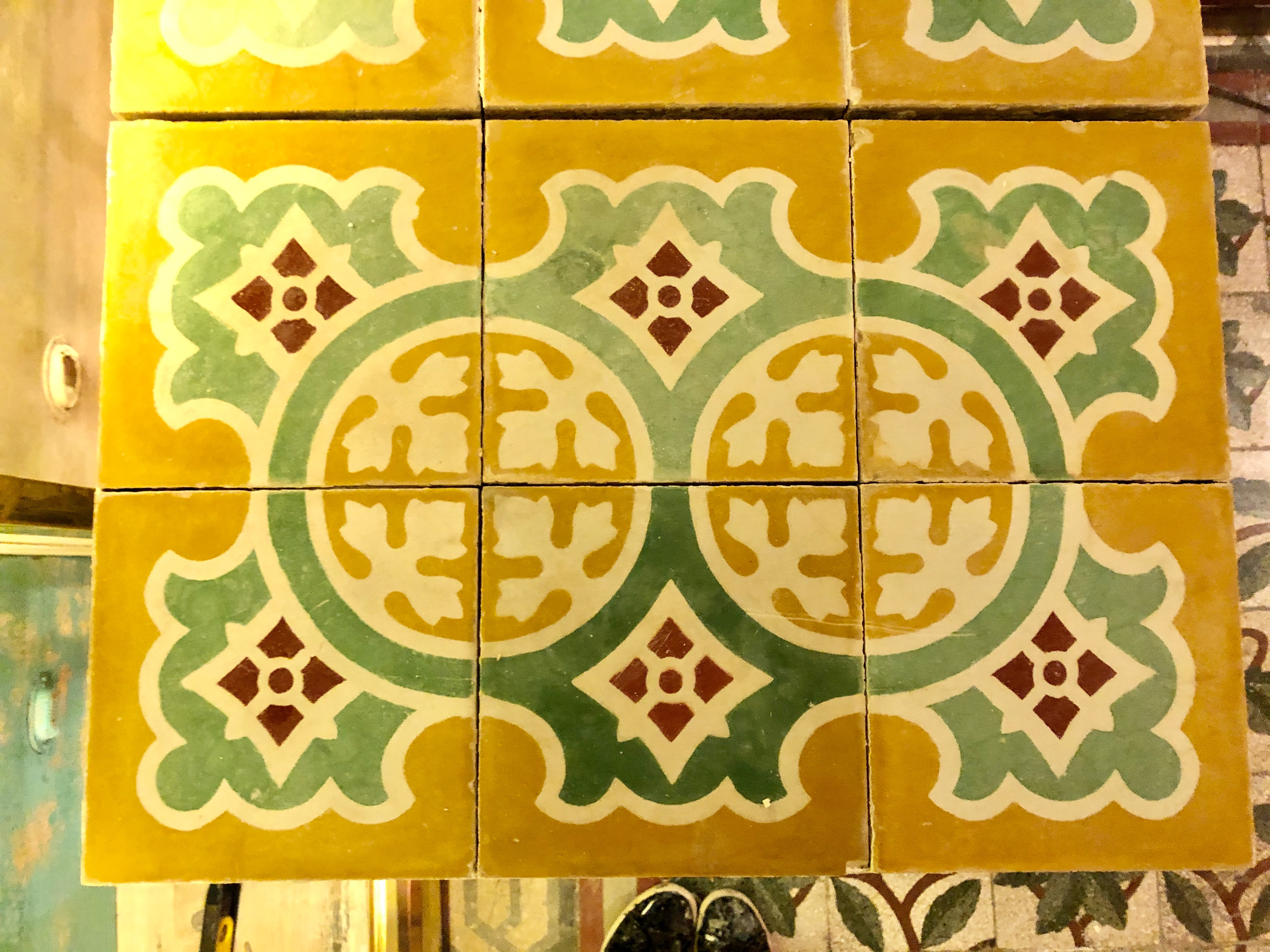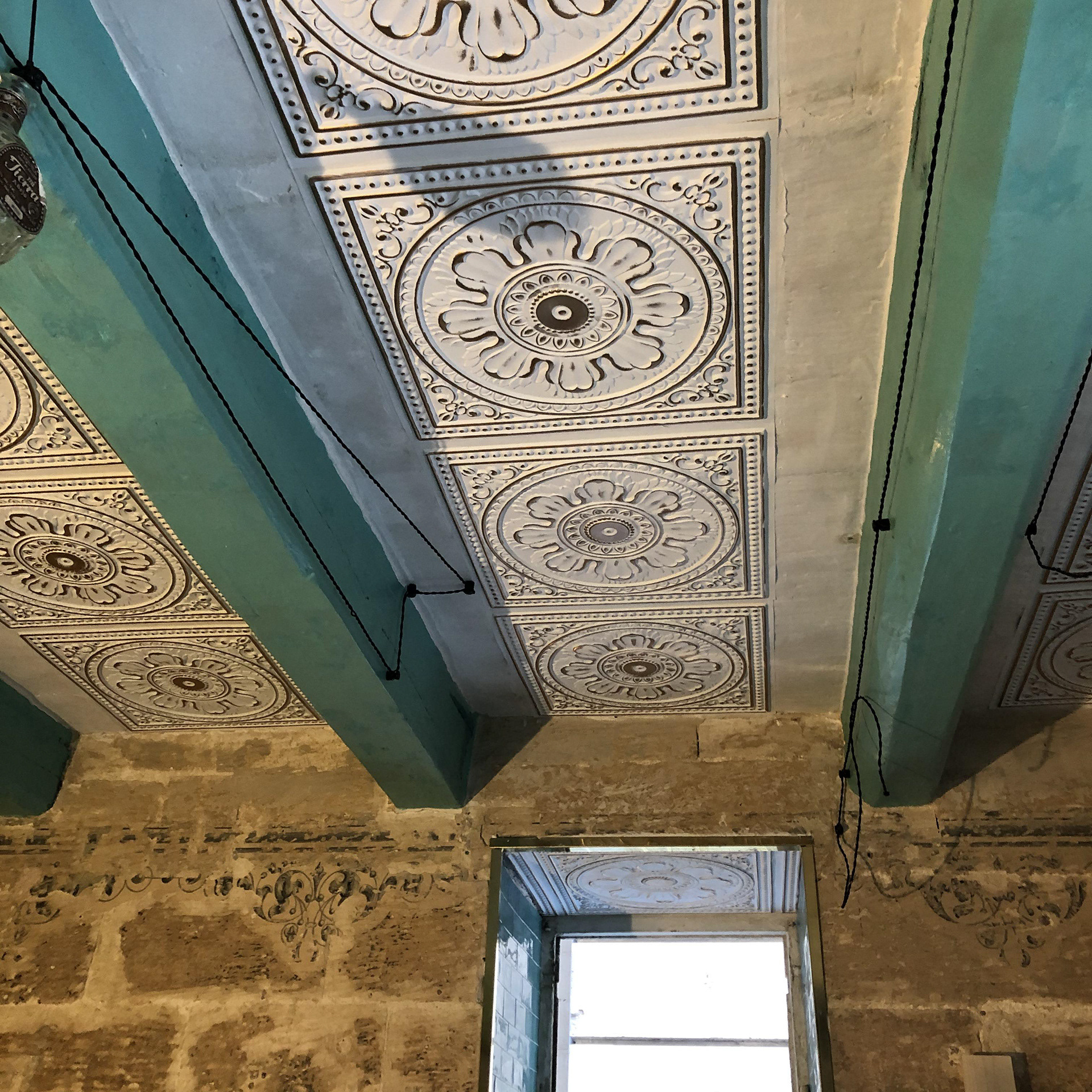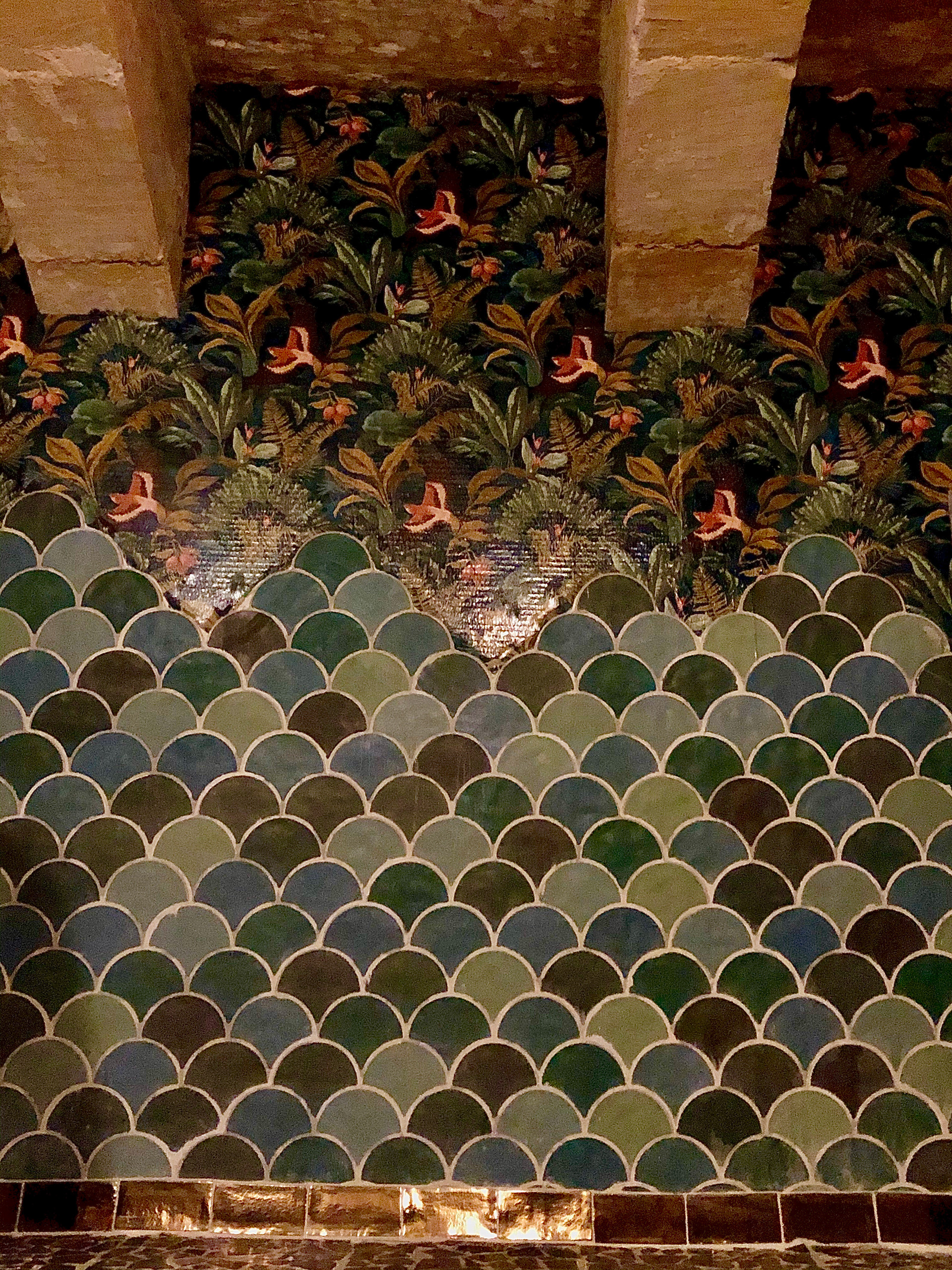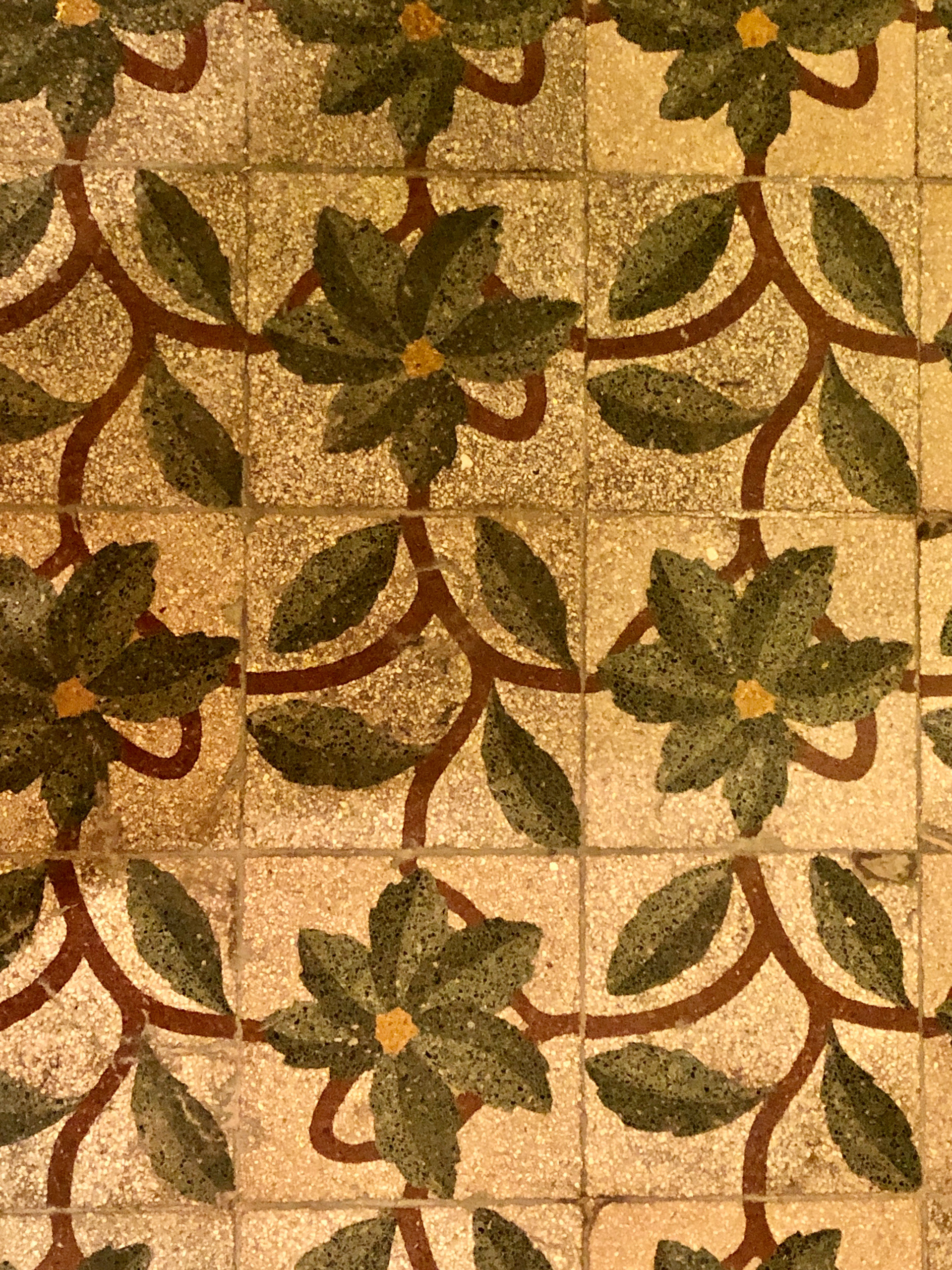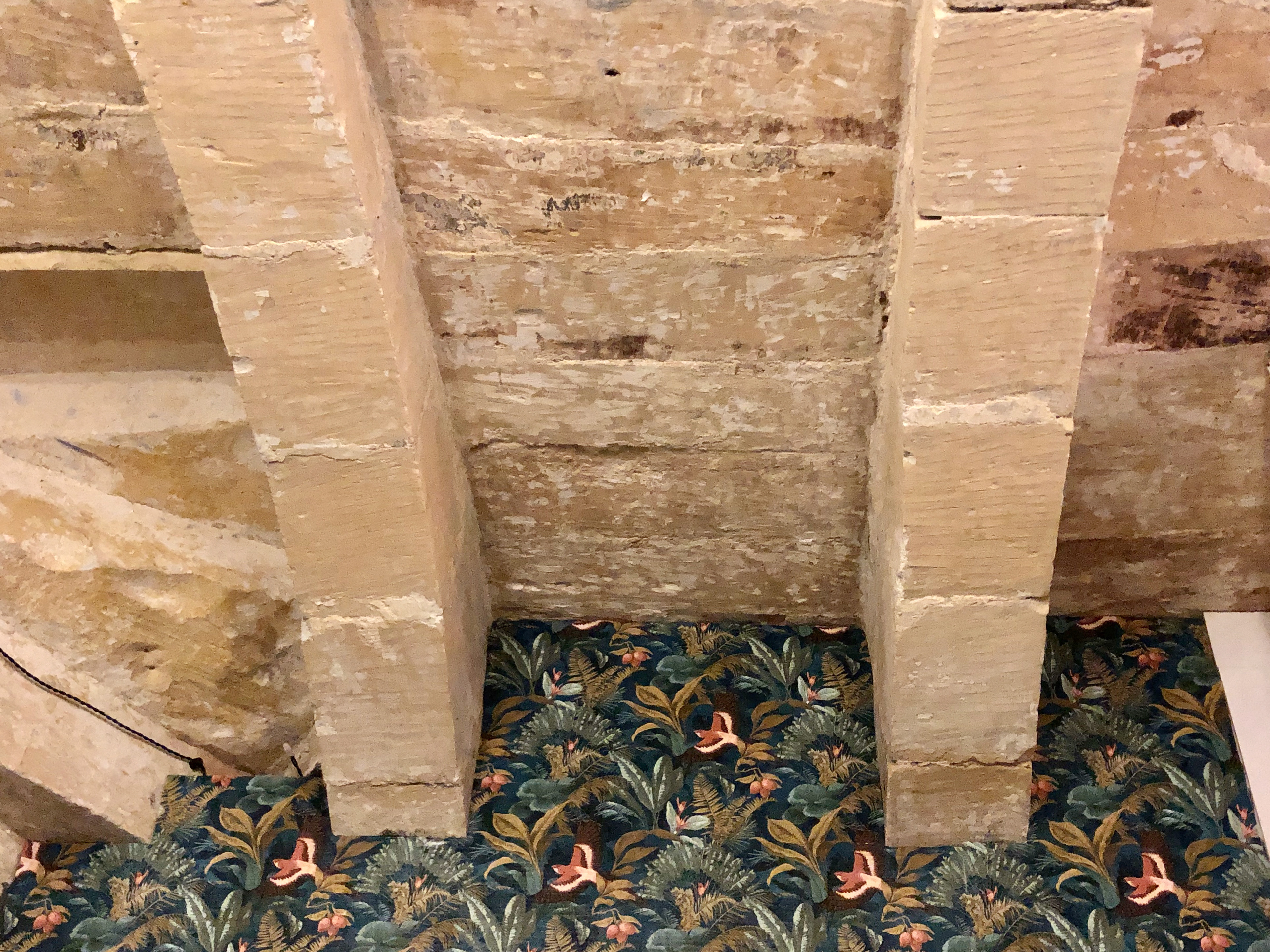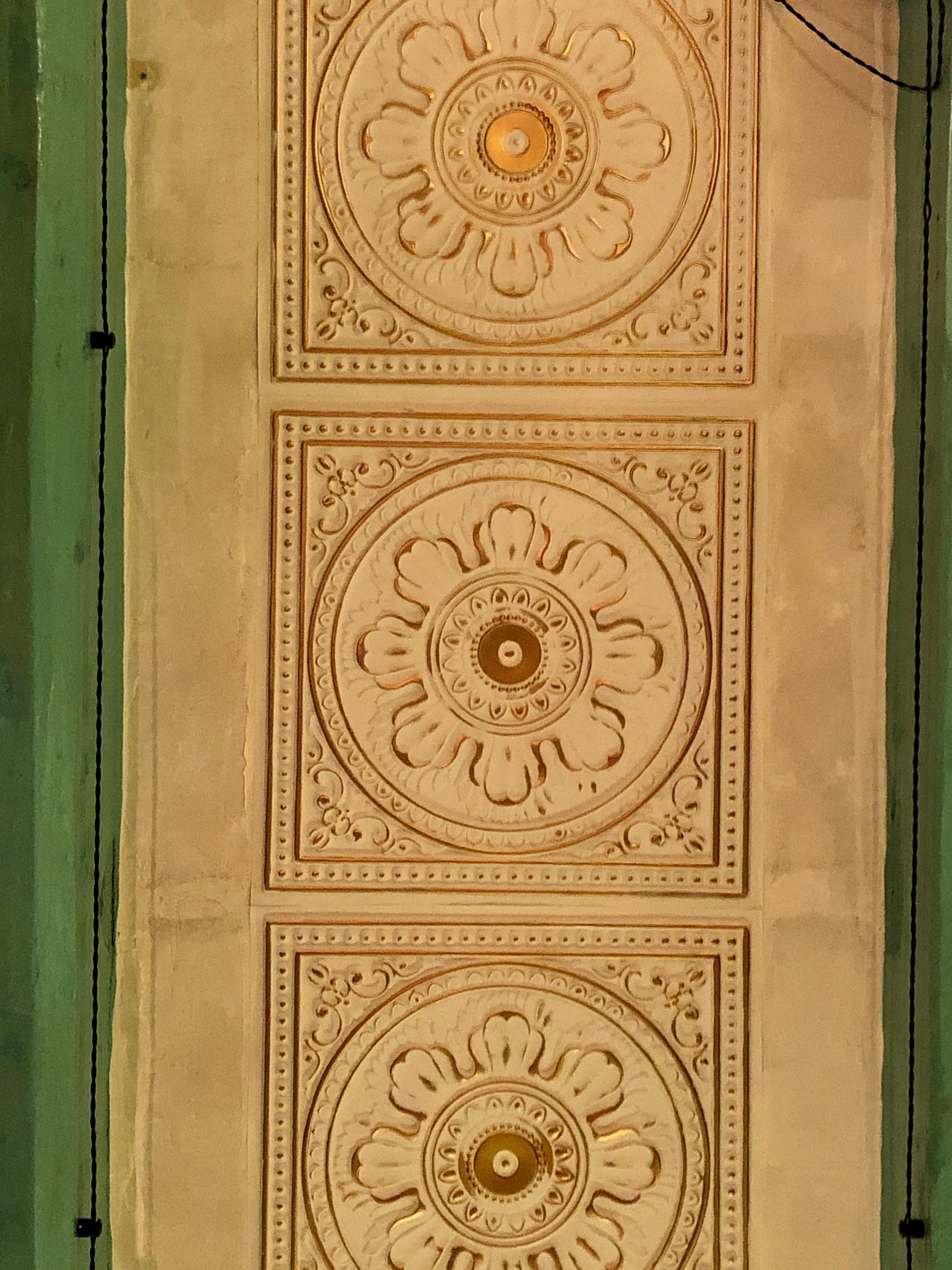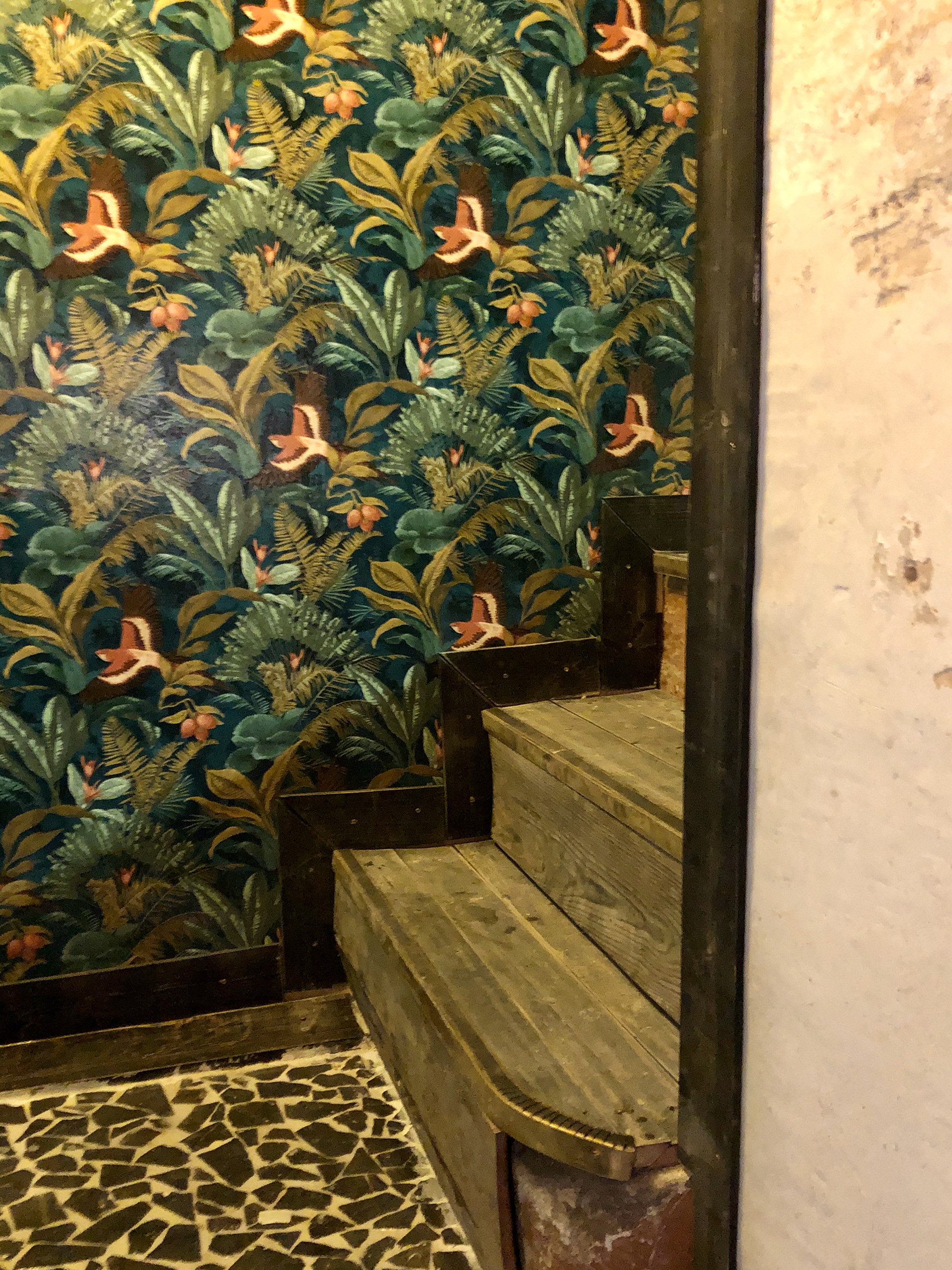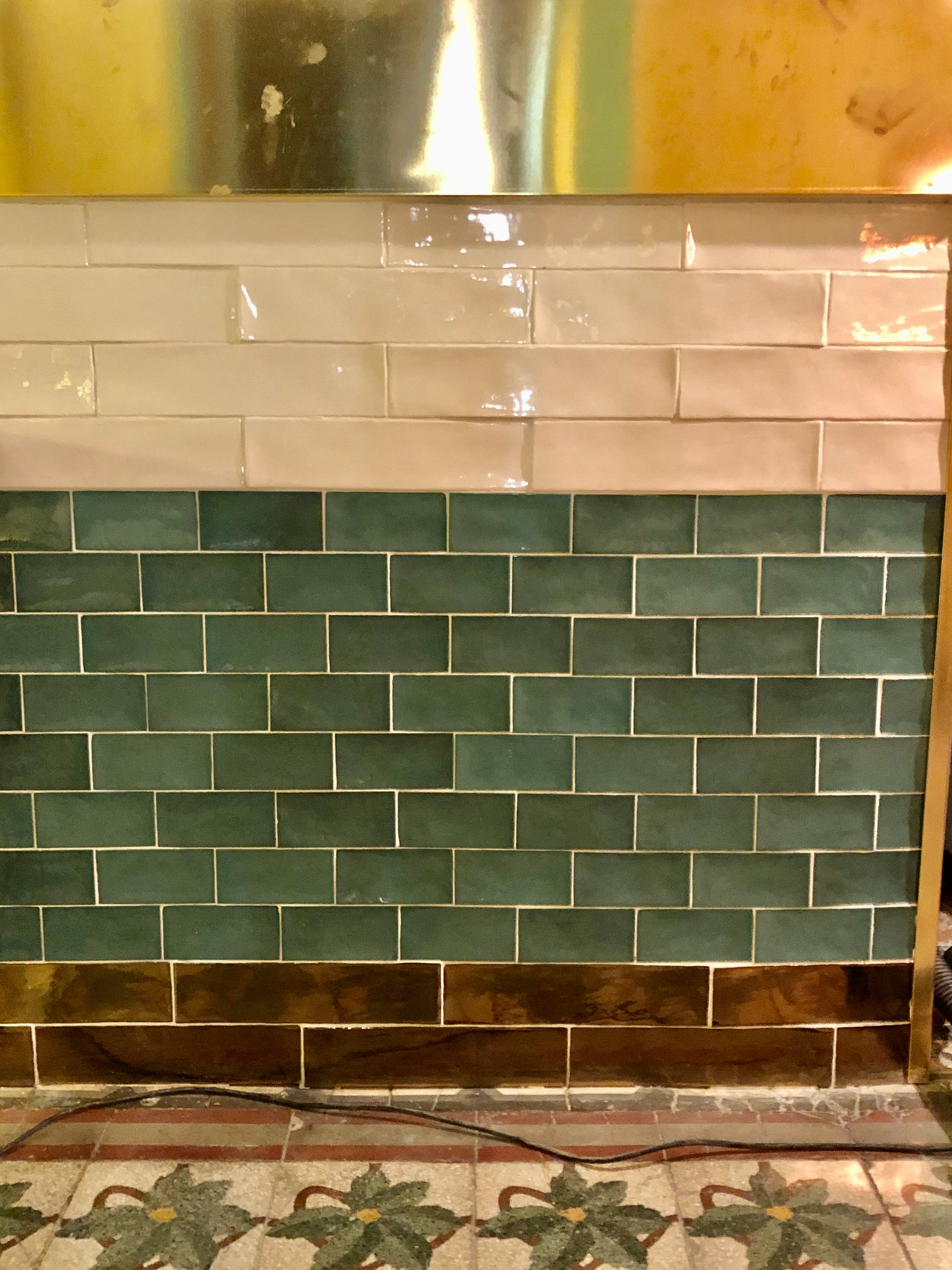 I decided to expose again the old Maltese stone on the walls by removing all the old layers of plaster. By doing so I rediscover a beautiful hand-painted motif running around the walls under the ceiling.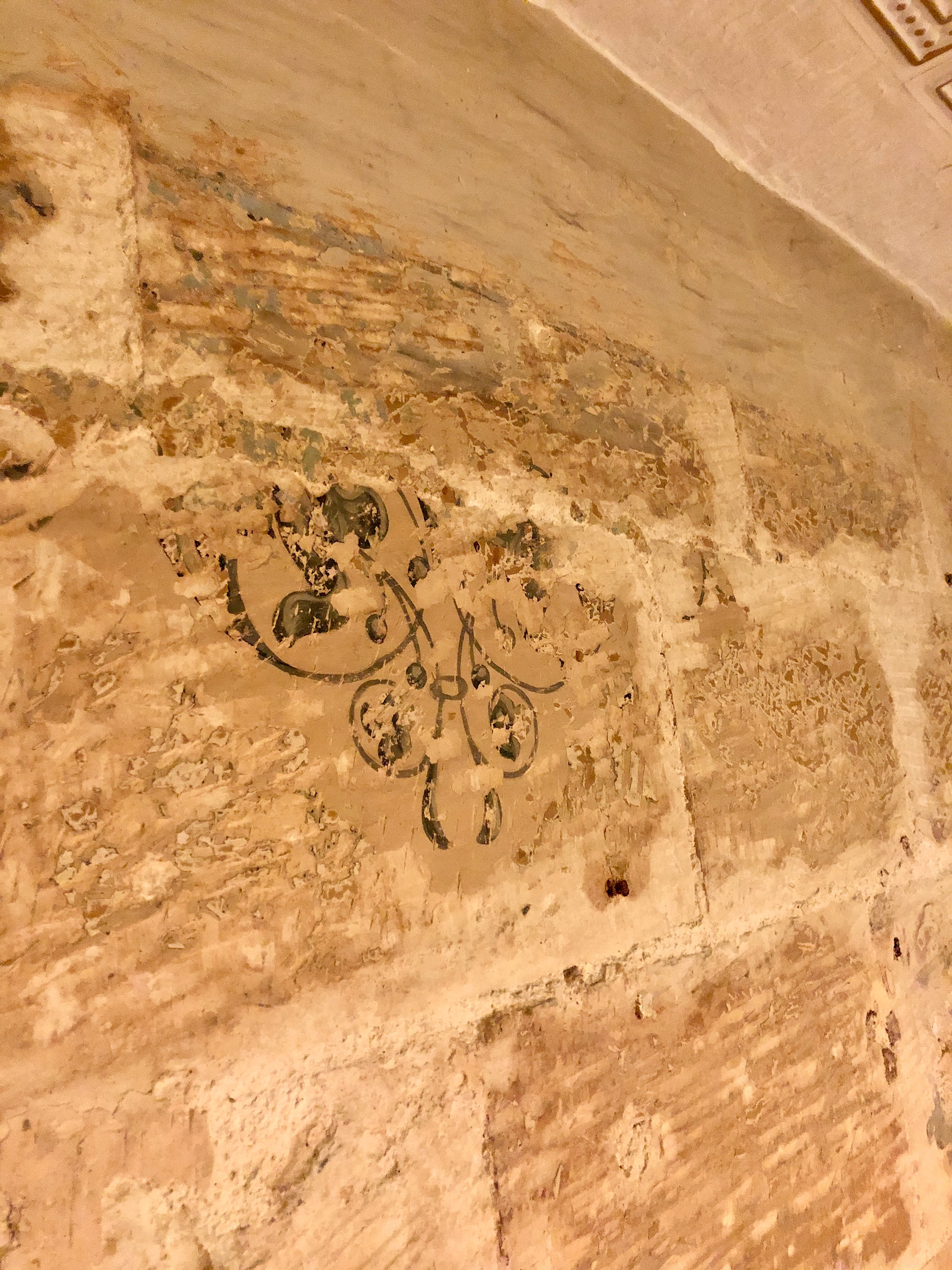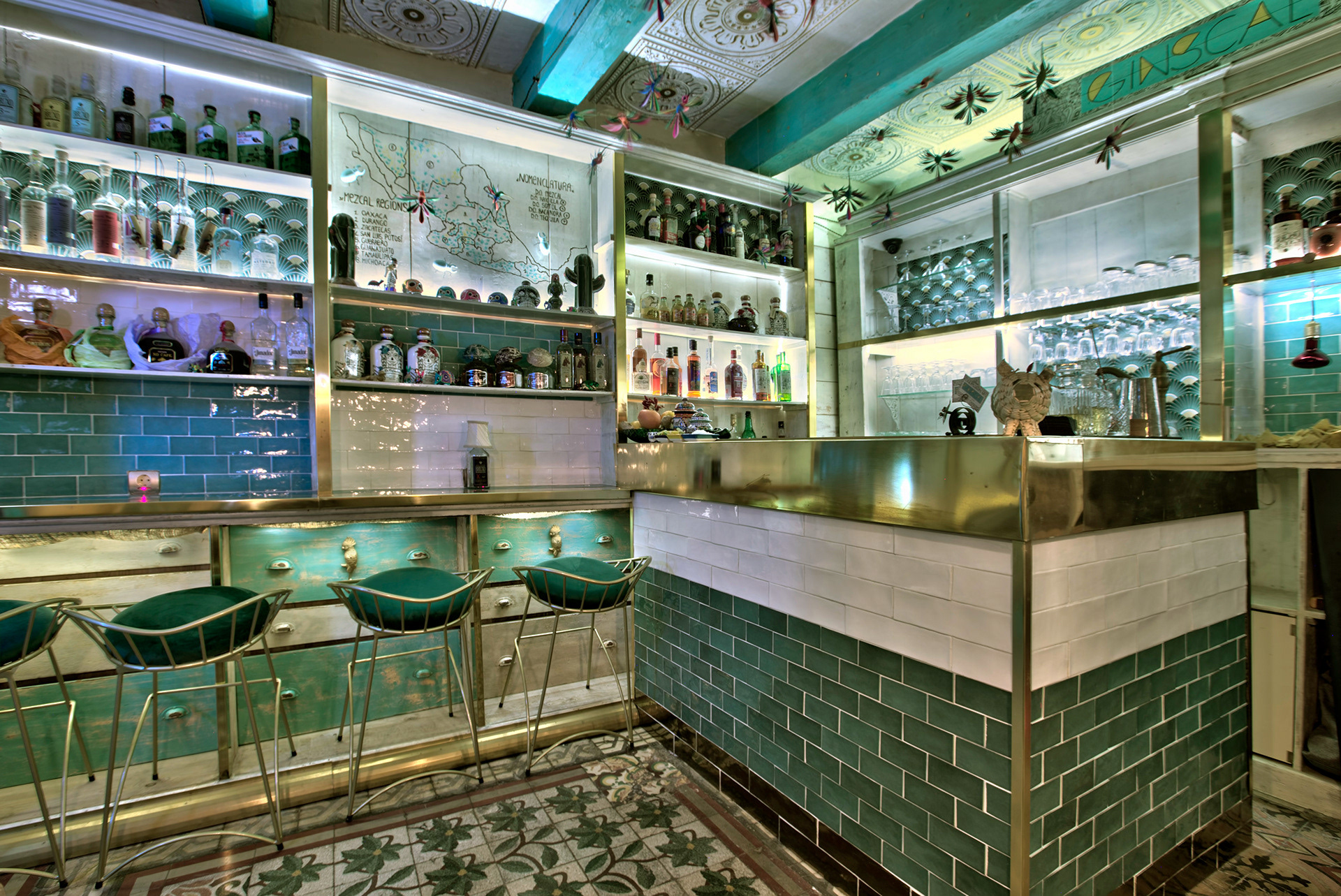 Mexican atmosphere is found by the use of bright and pastel colors, typical of the Mexican state of Oaxaca, the handmade murals, and by using second-hand materials, as in most bars and restaurants in Mexico. 
Around the bar are present  Mexican handcrafted animal sculptures made of wood, in very bright colours, such as the flock of hummingbirds hovering over the bar counter.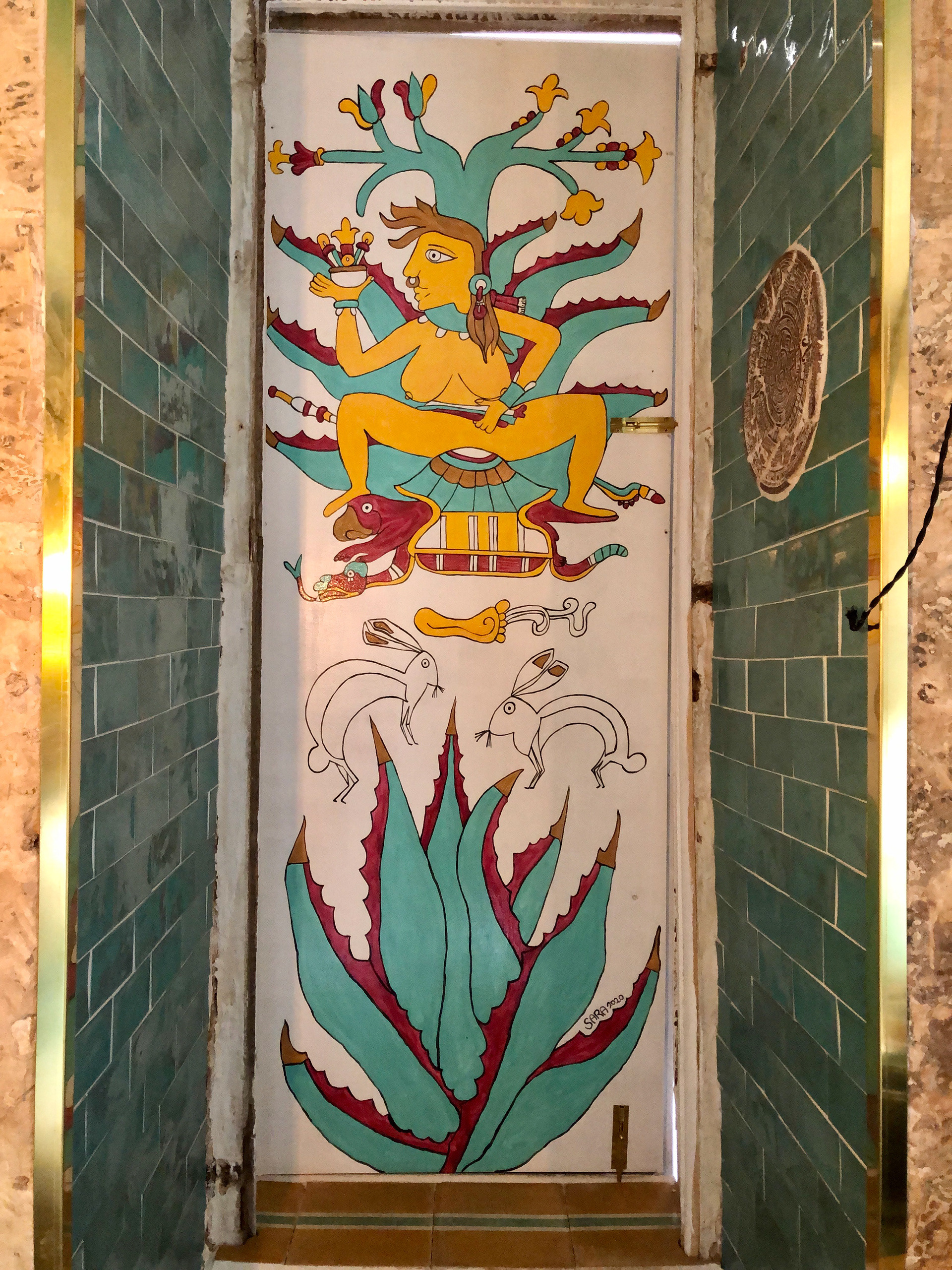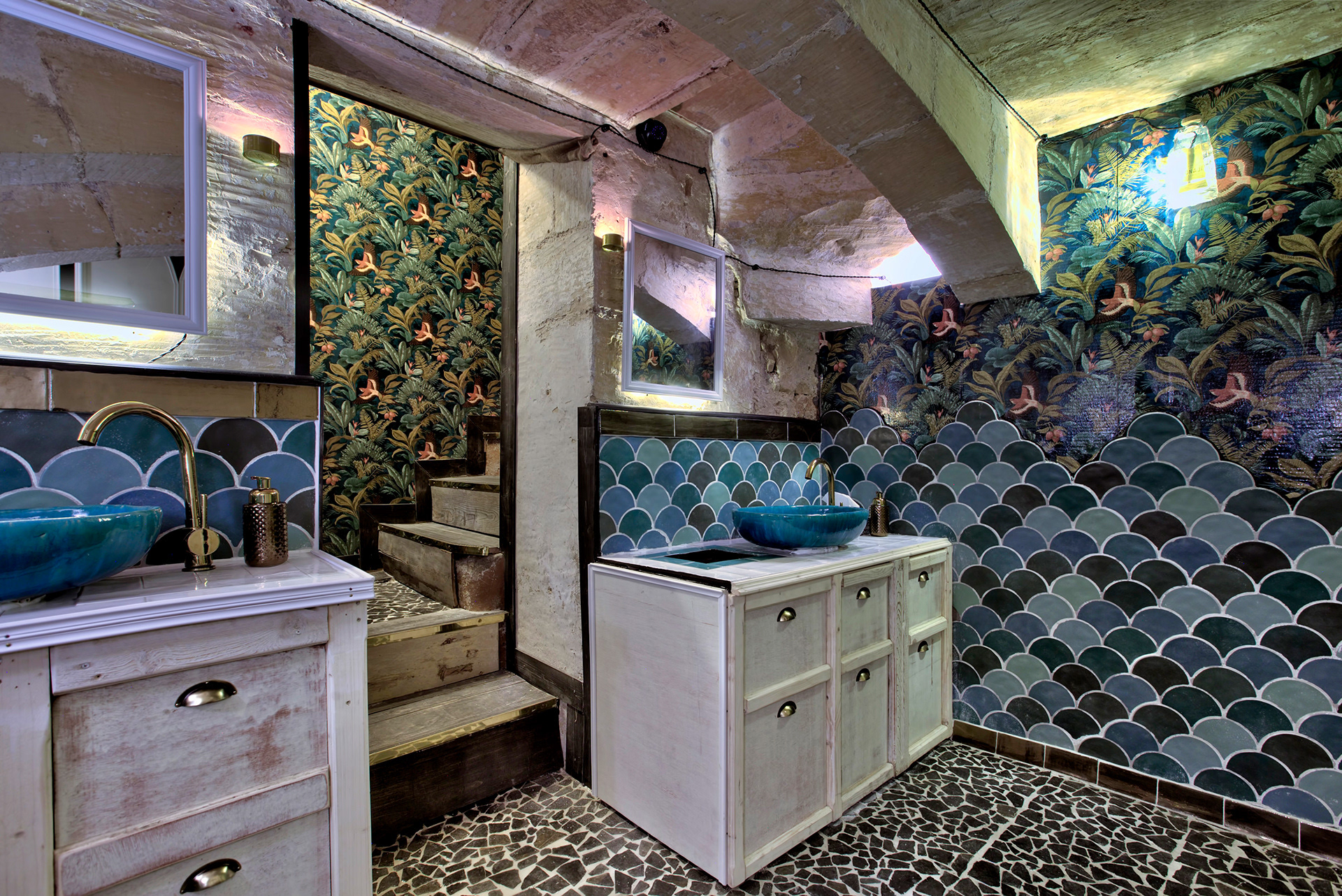 A range of elements like the fish scales tiles recalls the old concept of the fishing tackle shop.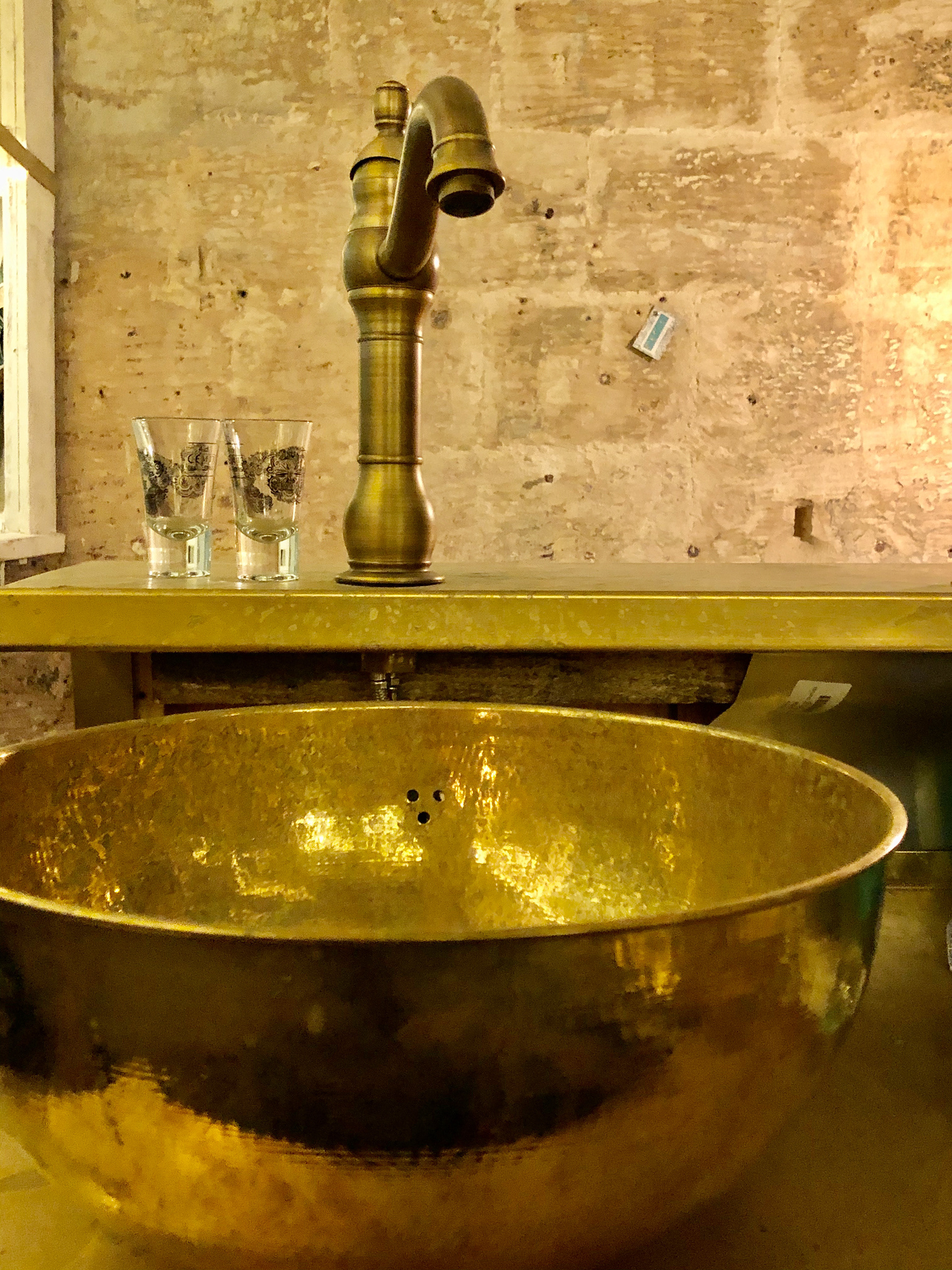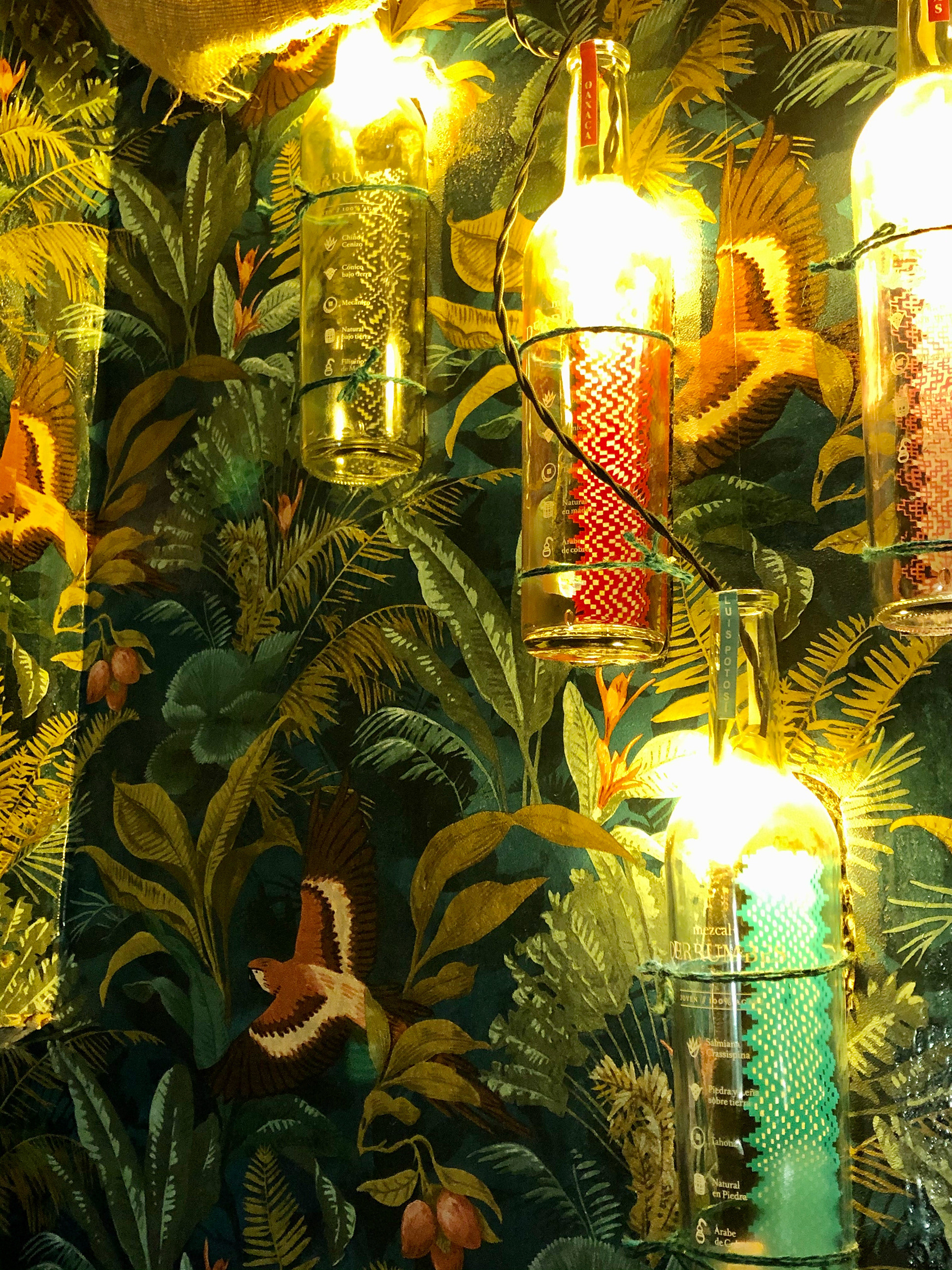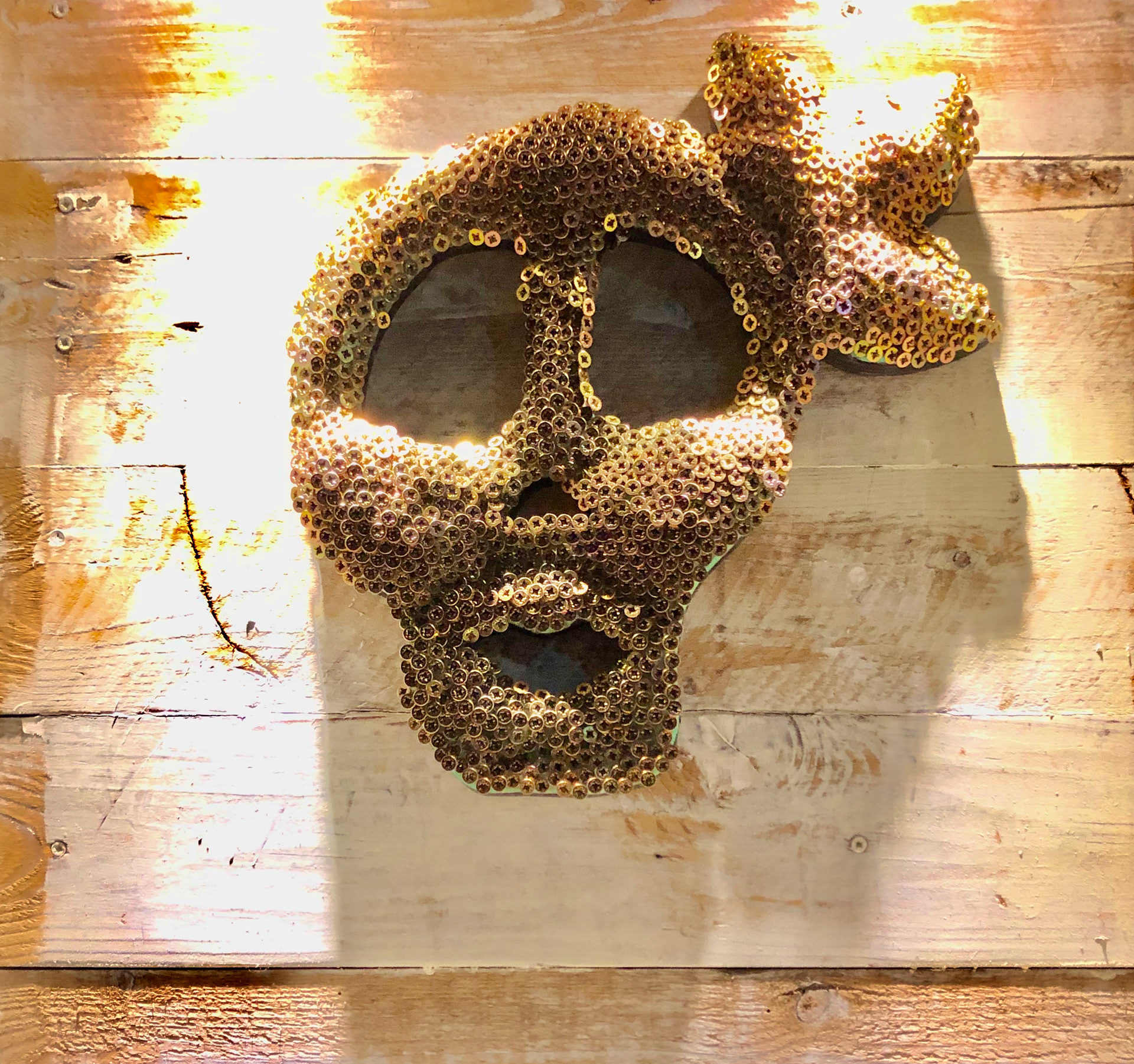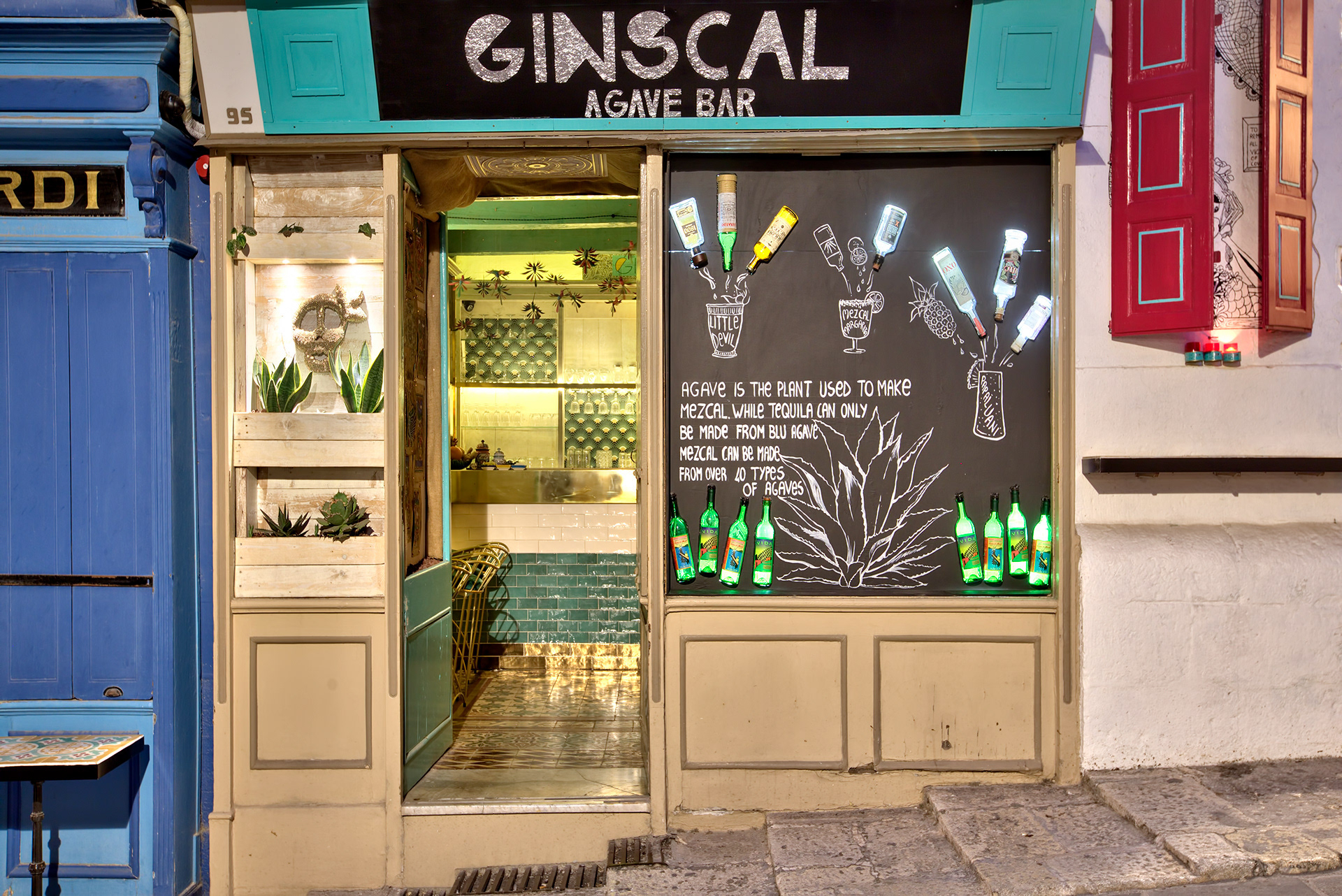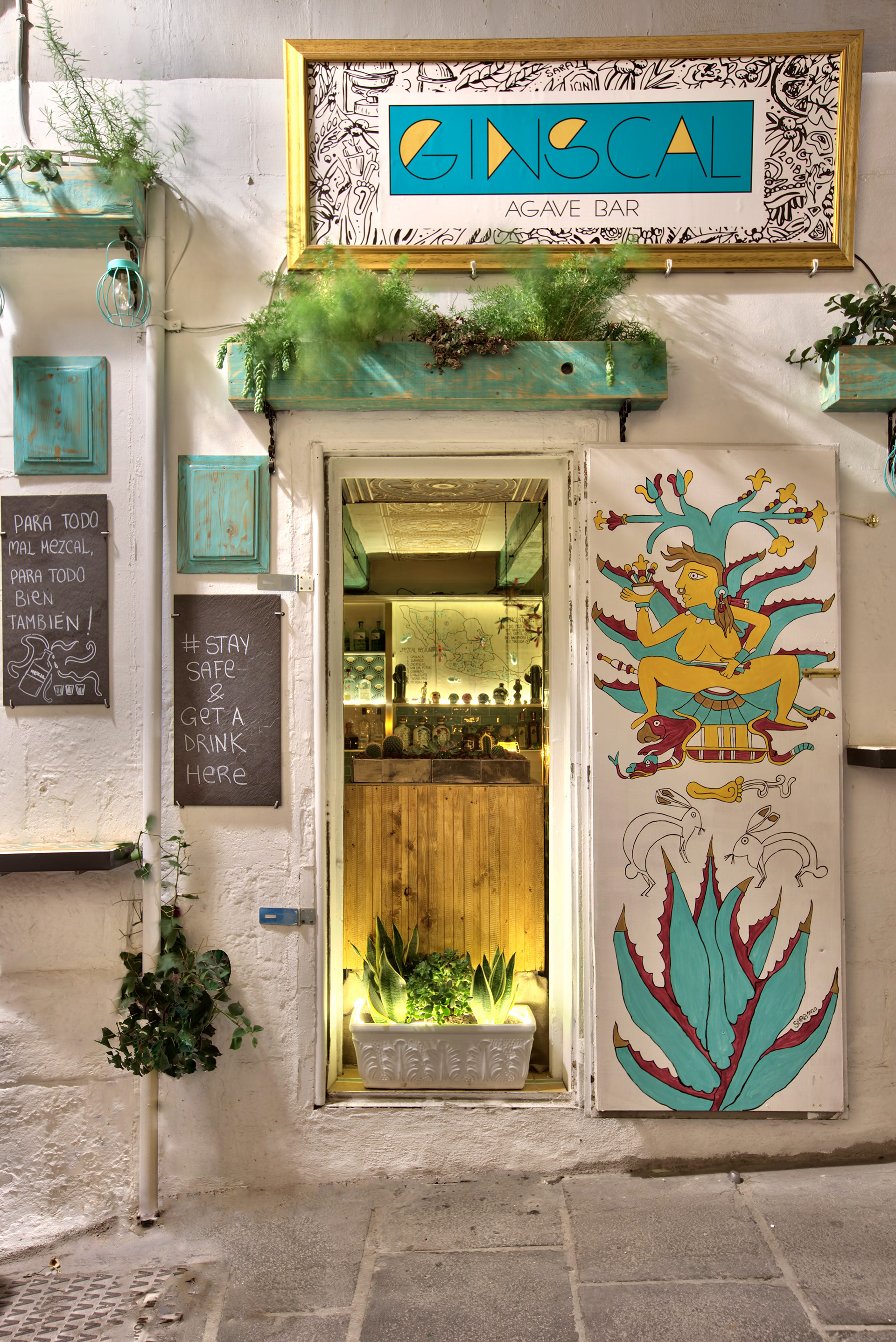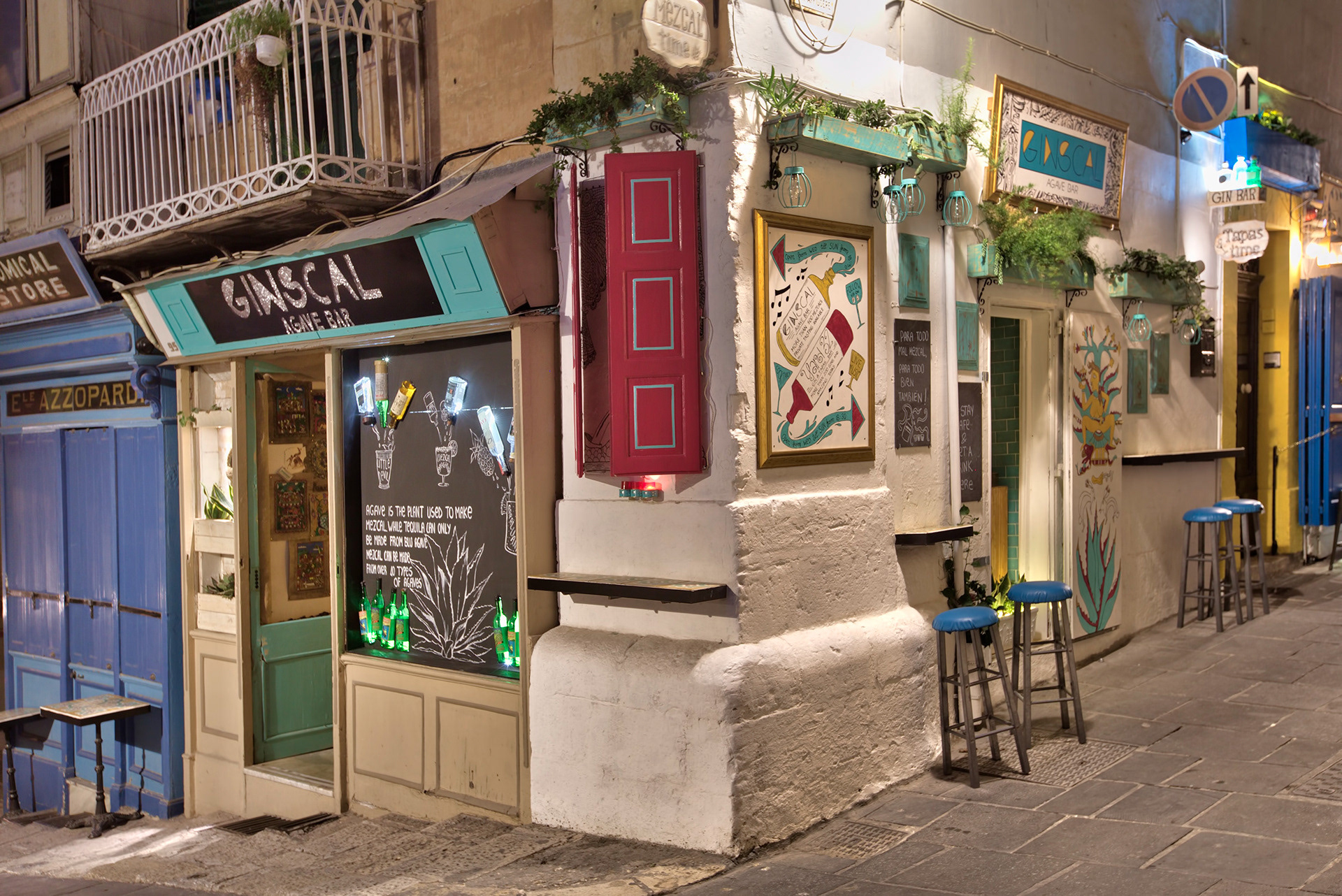 Together with the interiors I also designed the visual identity of Ginscal, creating a full experience.