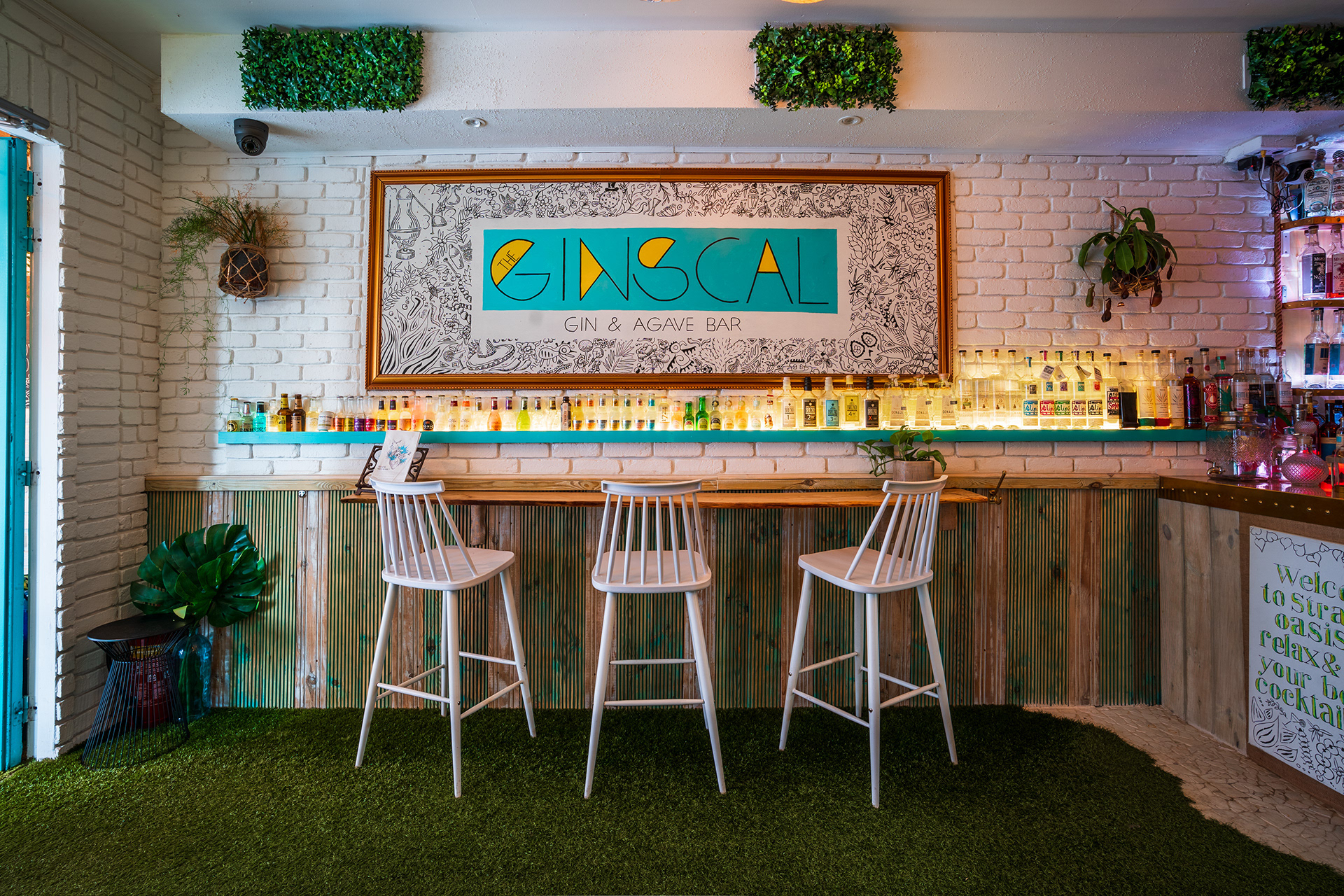 Ginscal Gin & Agave Bar started from a big devotion towards the gin and the Mexicans Agave spirits world by myself and my business partner Alessandro Marcuzzo.
After opening our first Gin bar in Malta we decided to move to the Netherlands for a new experience.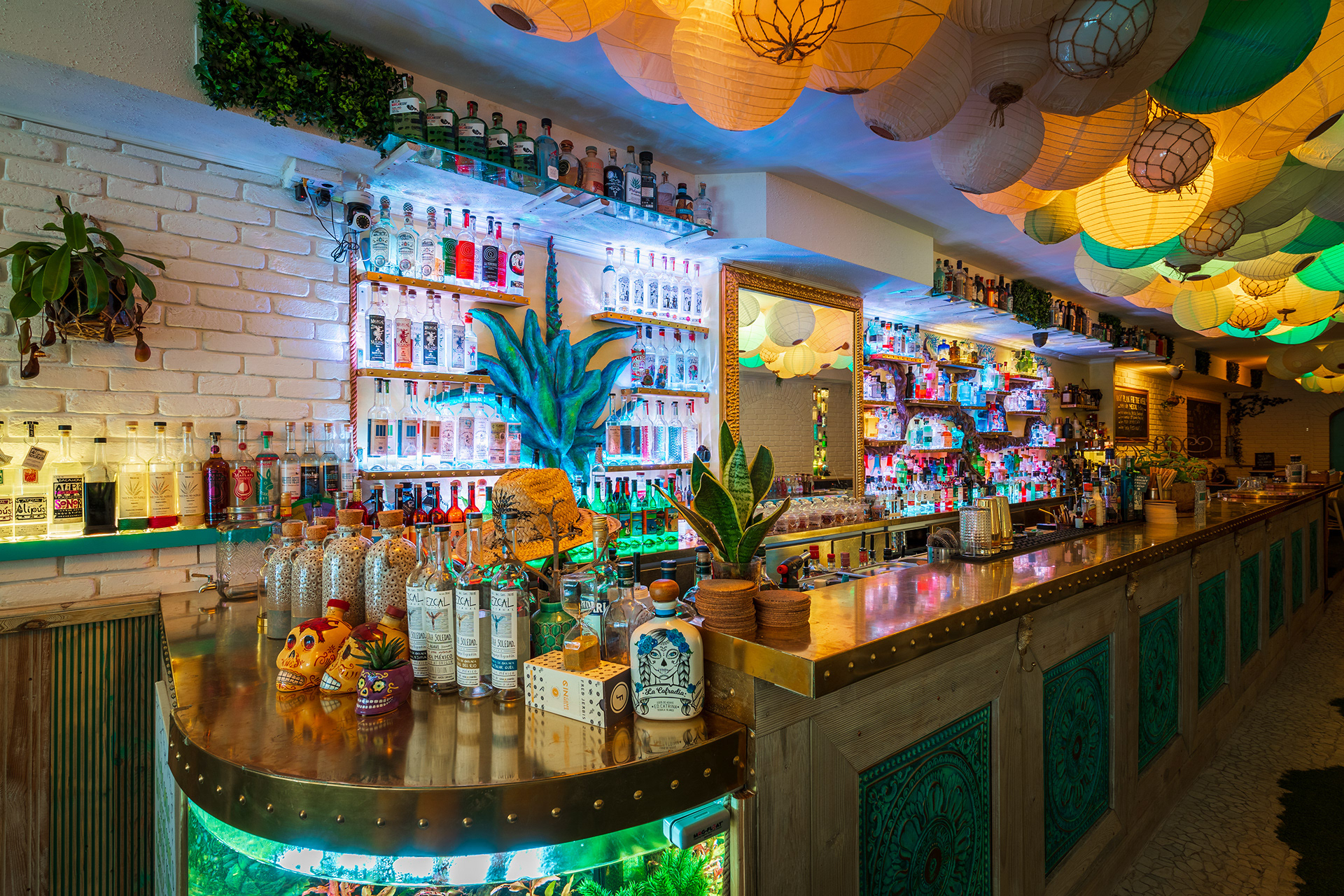 Situated in the city center of Eindhoven, Ginscal is an oasis in the middle of the disco nightlife street.
Before, on-site there was a " red velvet" disco club that was serving mediocre and cheap drinks. My goal was to create an interior that would attract a different target group, not any more only students but customers more educated and keen curiosity about new spirits and cocktails.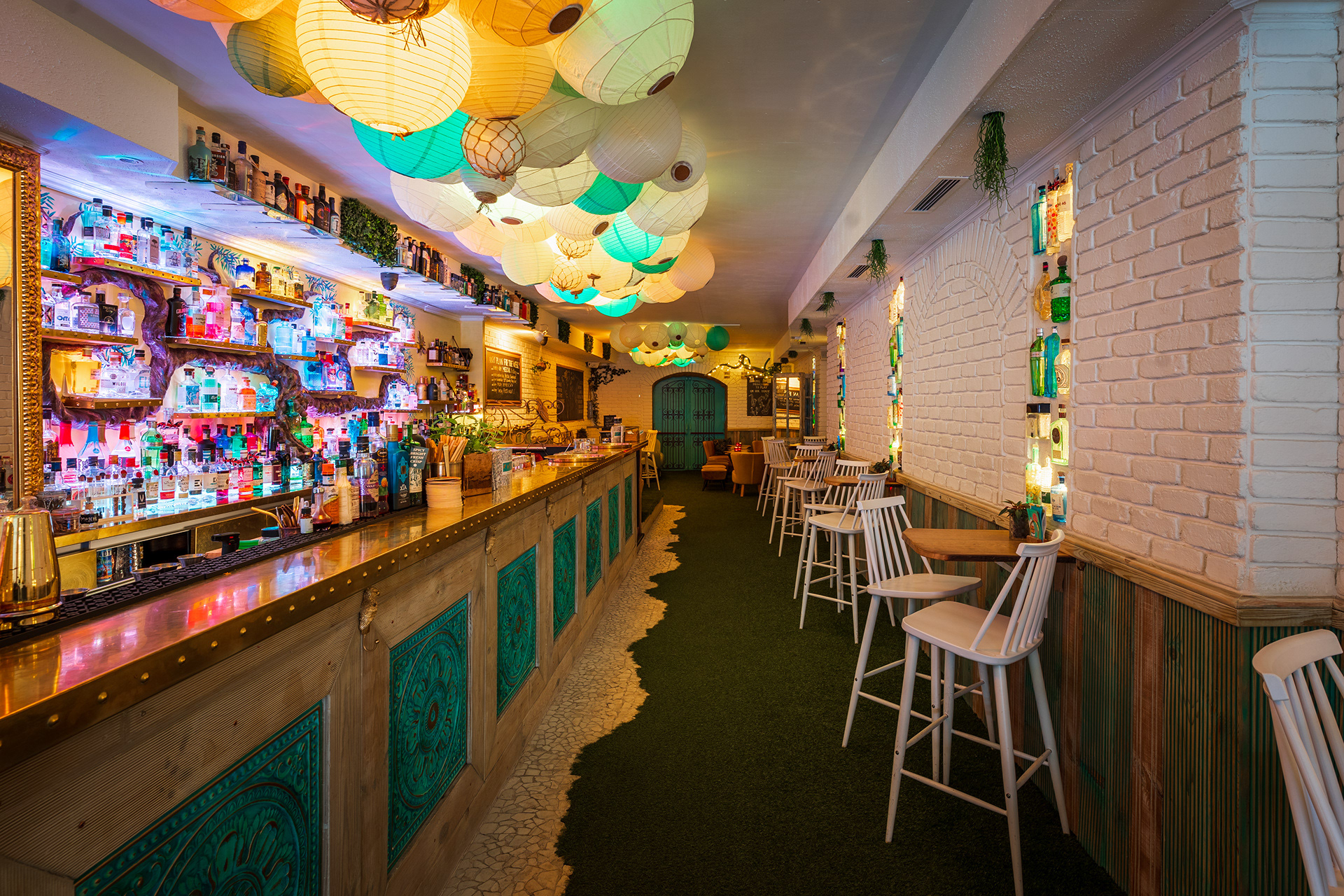 I wanted to create a space that transmitted our Mediterranean origins in a warm and cozy atmosphere. 
Entering Ginscal is like coming into an evergreen garden, on the floor, there is grass and stone pavement while the ceiling is filled with a very long light system made of a multitude of paper lamps in the colours of warm yellows and aquamarine.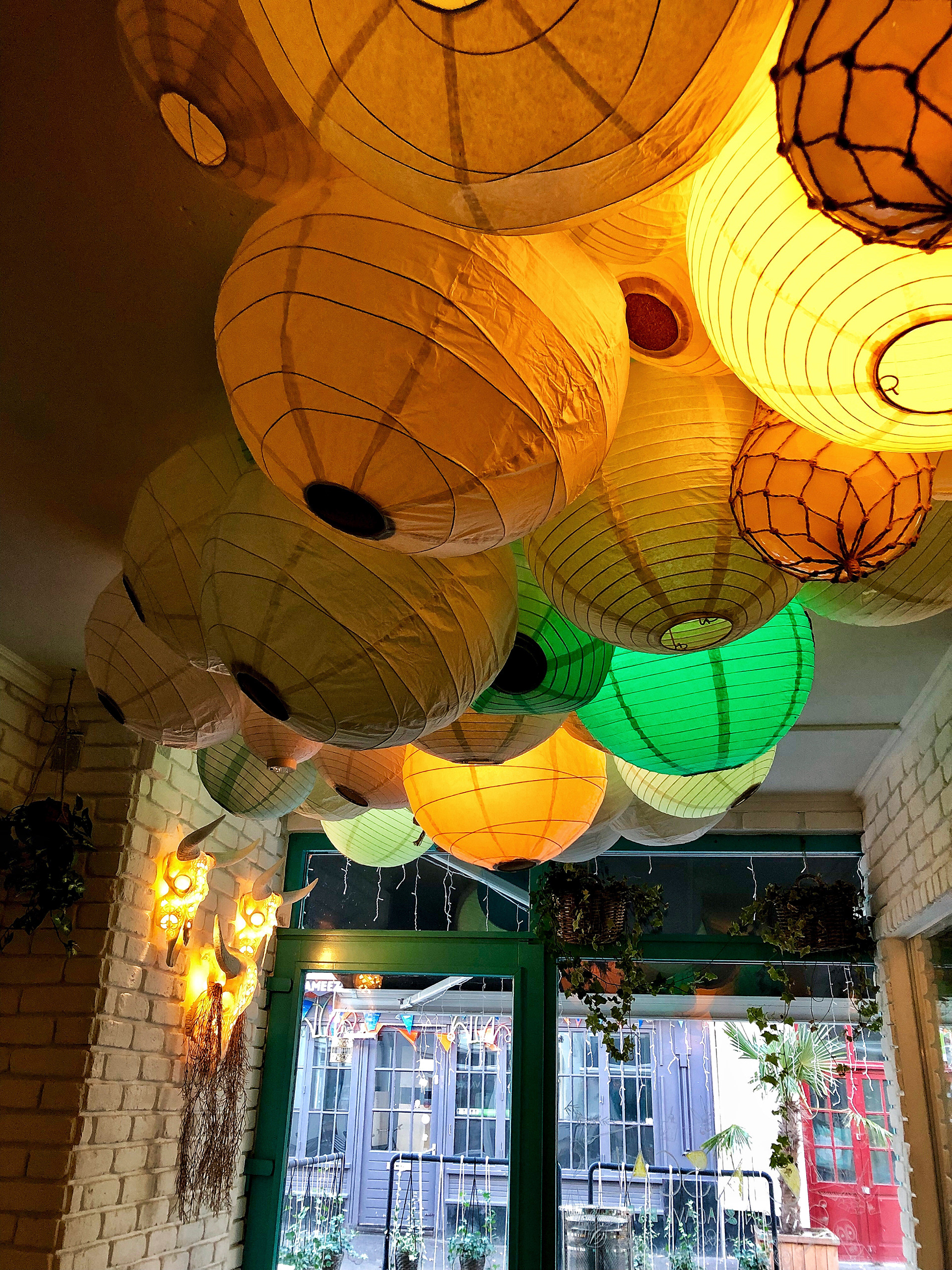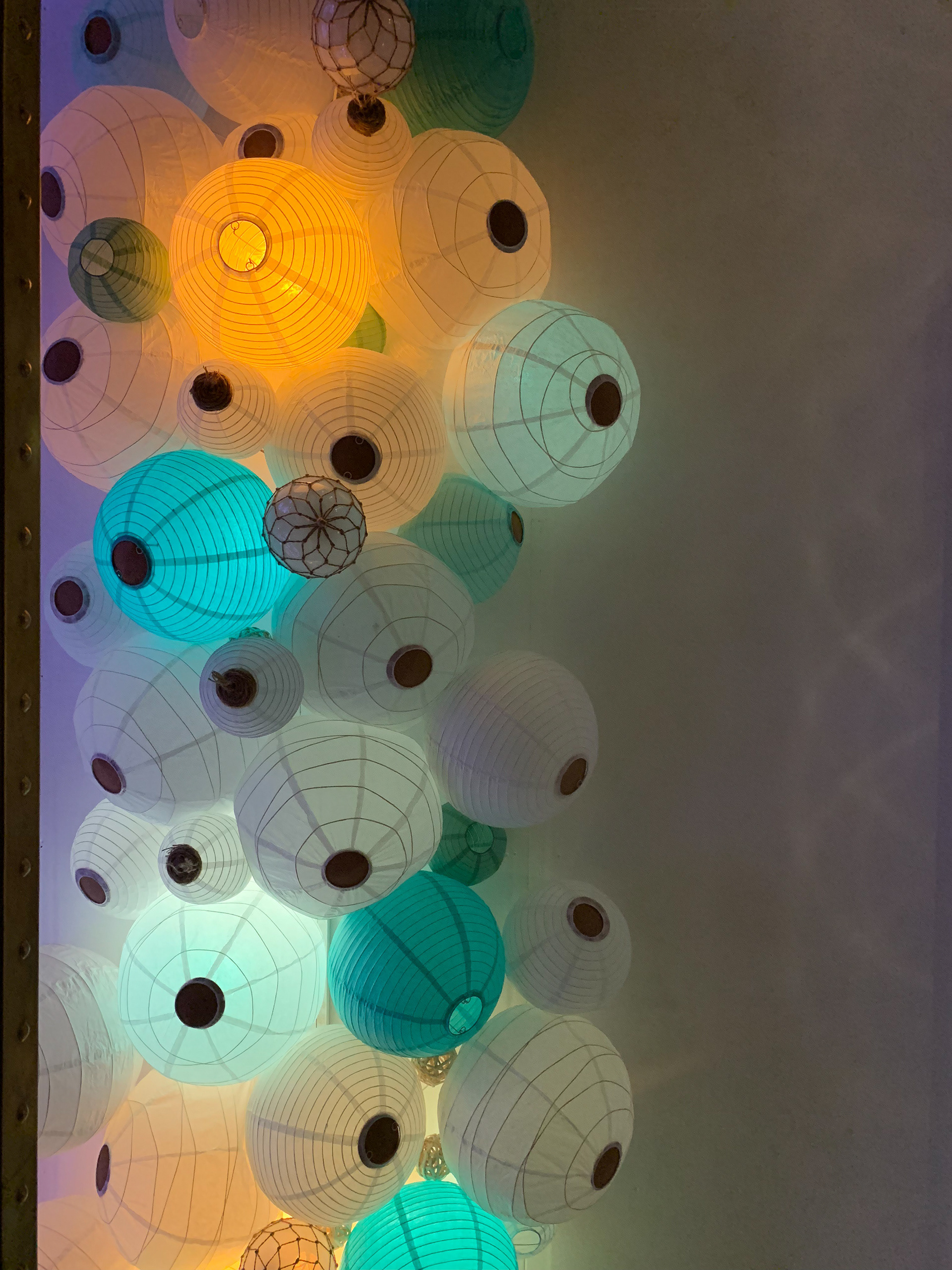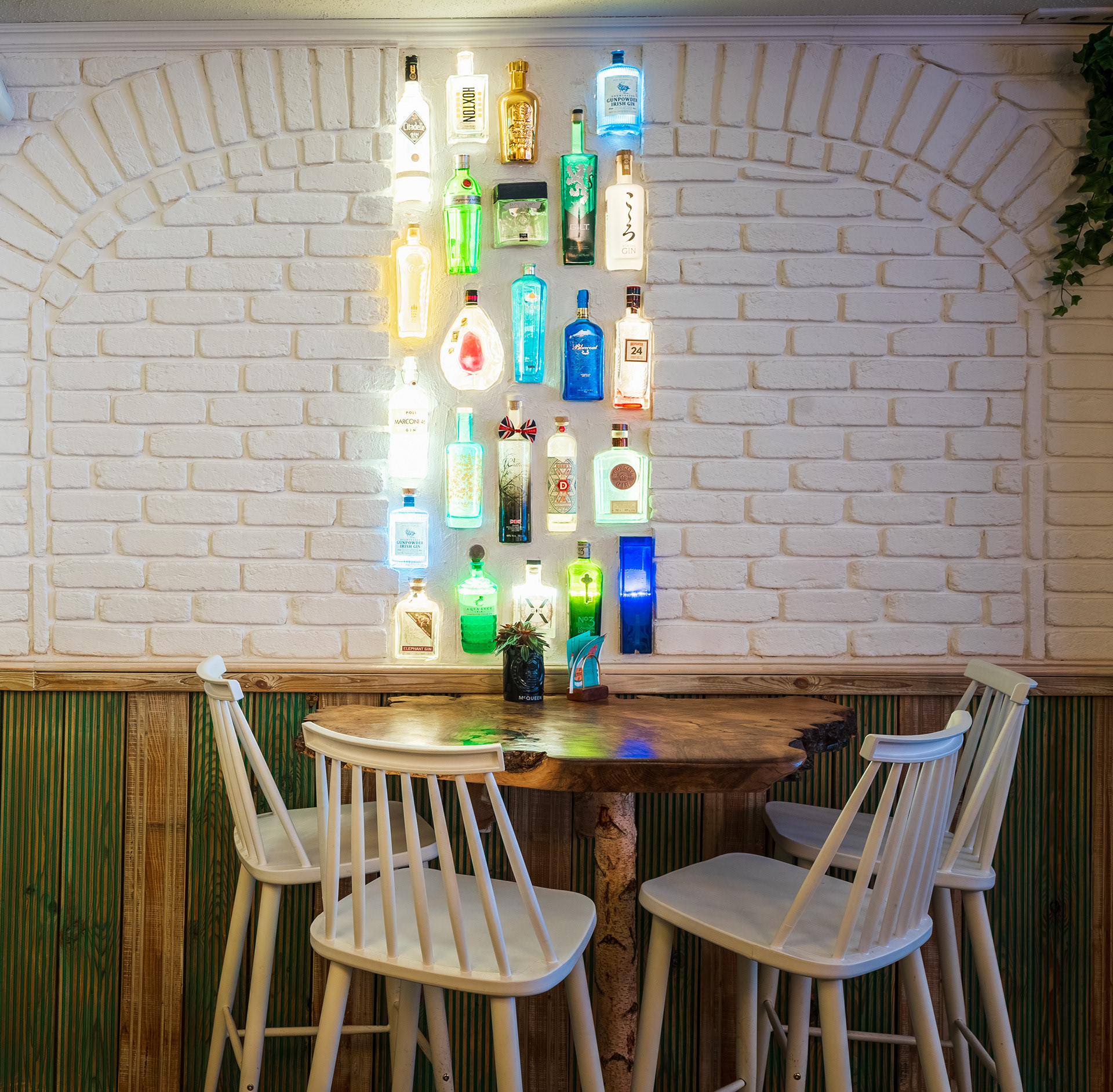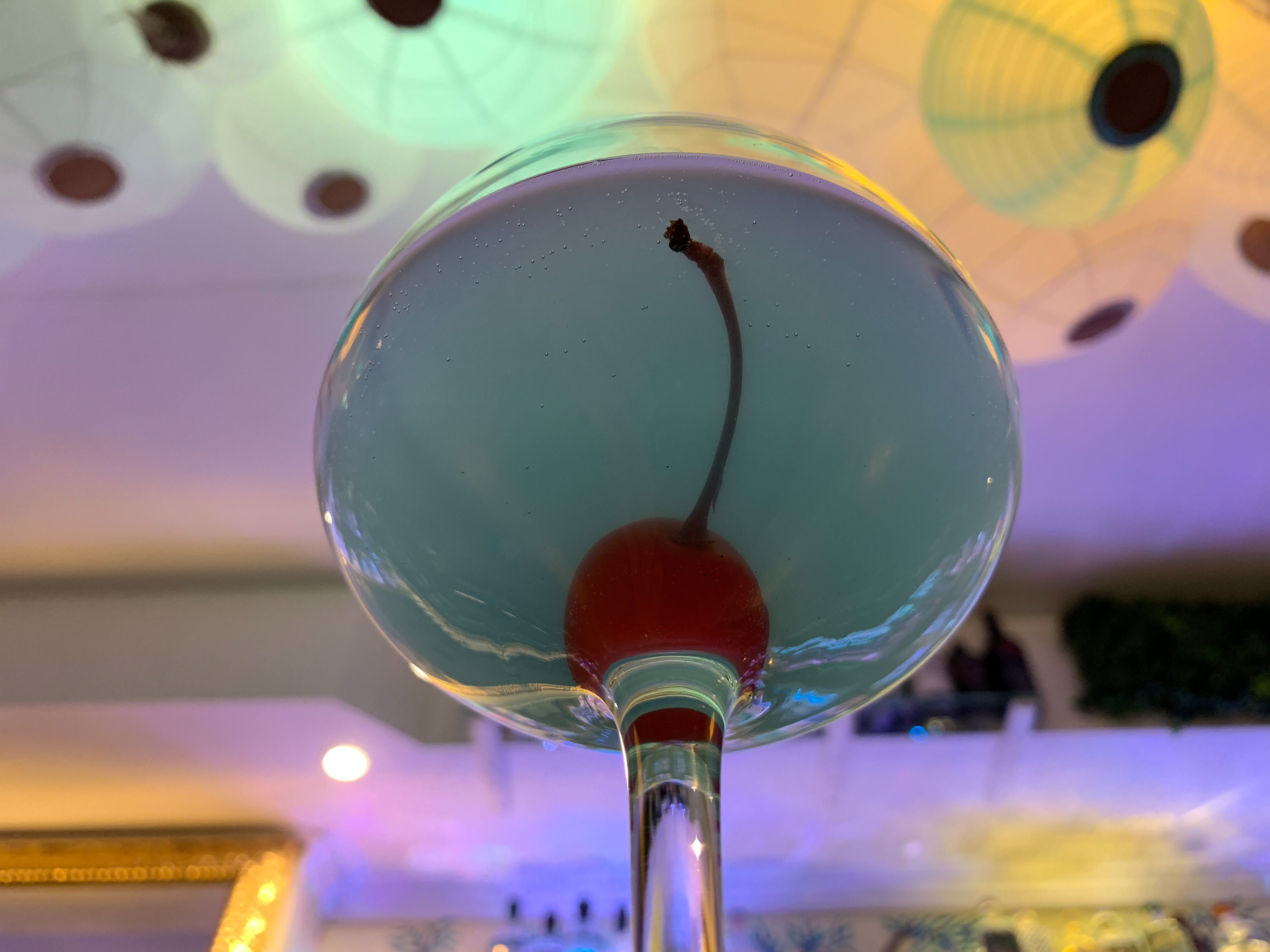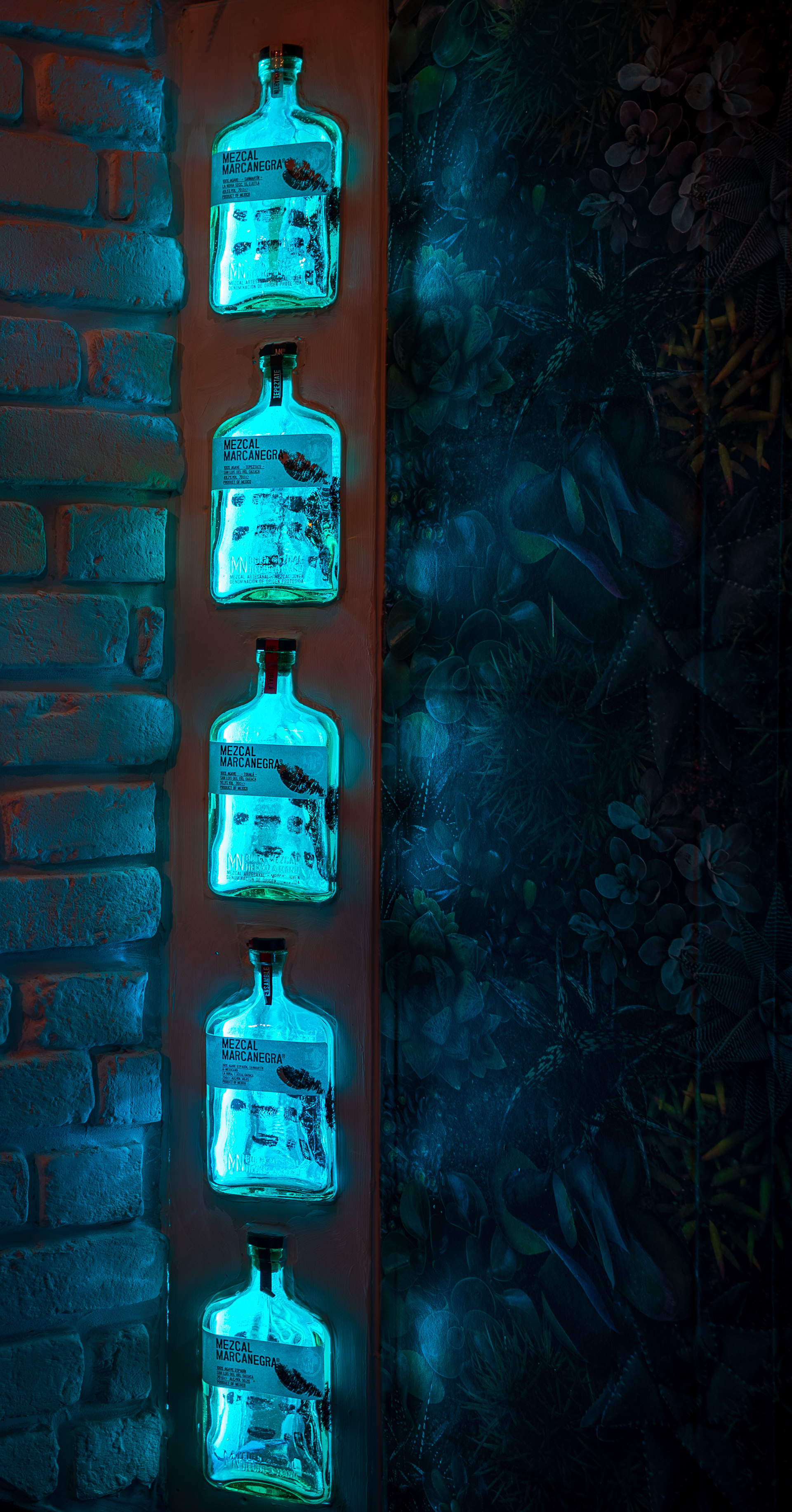 Compared to the majority of Dutch bars and pubs I decided to create a brighter interior filled with lights to recall the Mediterranean atmosphere.
The back bar is dominated by a "Gin Tree" ( Juniper tree ) and an "Agave plant" that I made out of foam and clay and hand-painted, they serve as shelves for the bottles.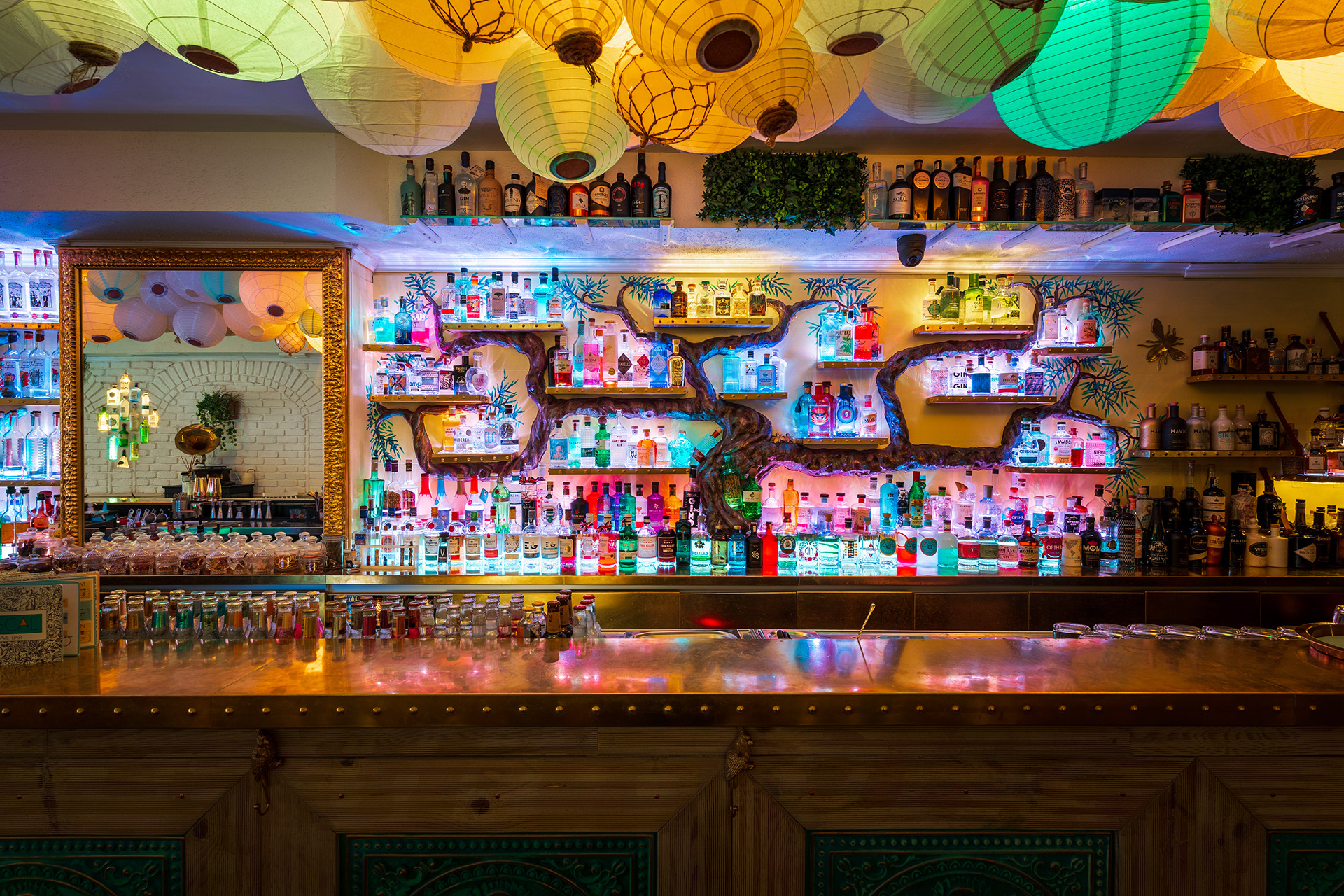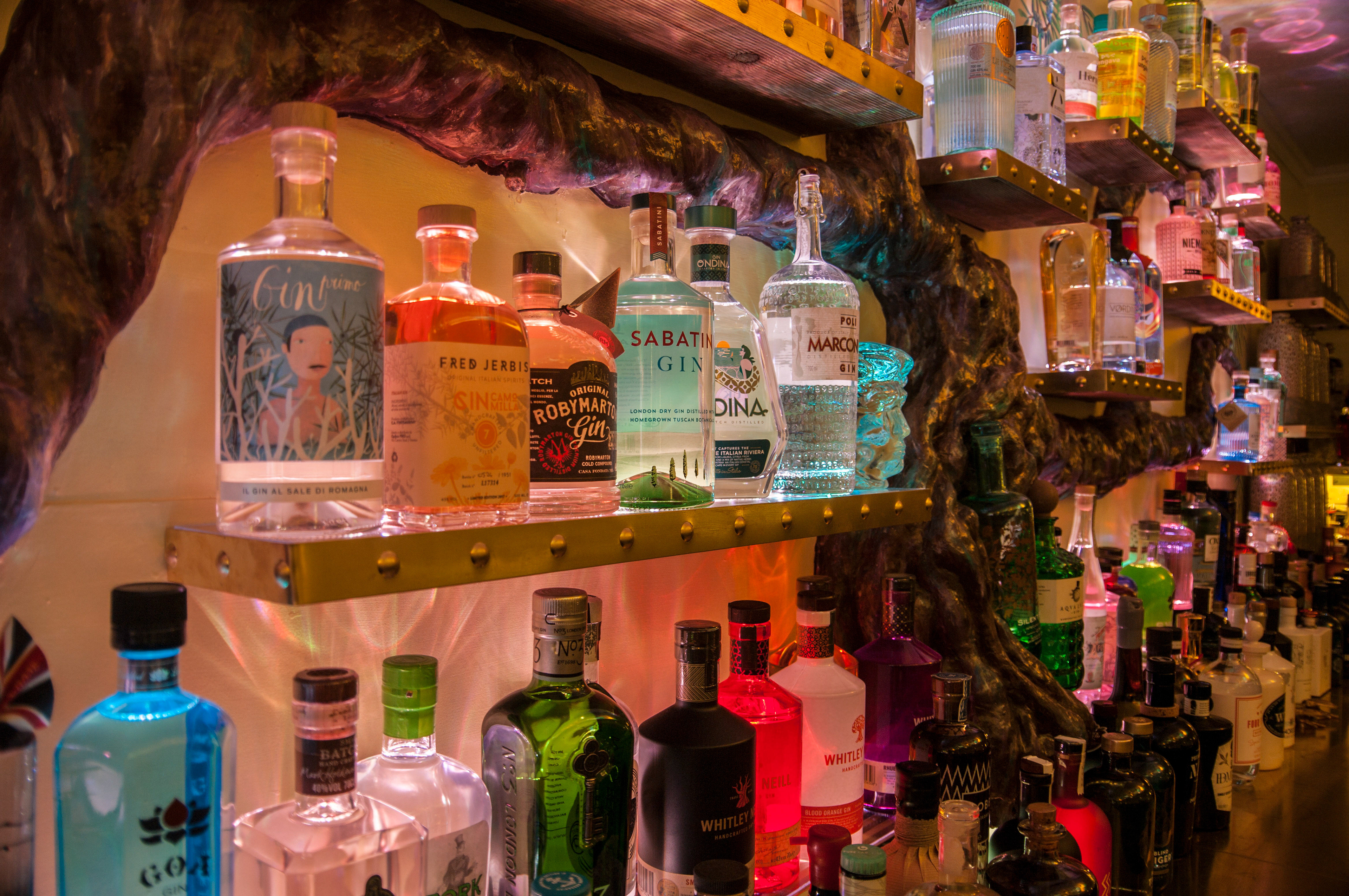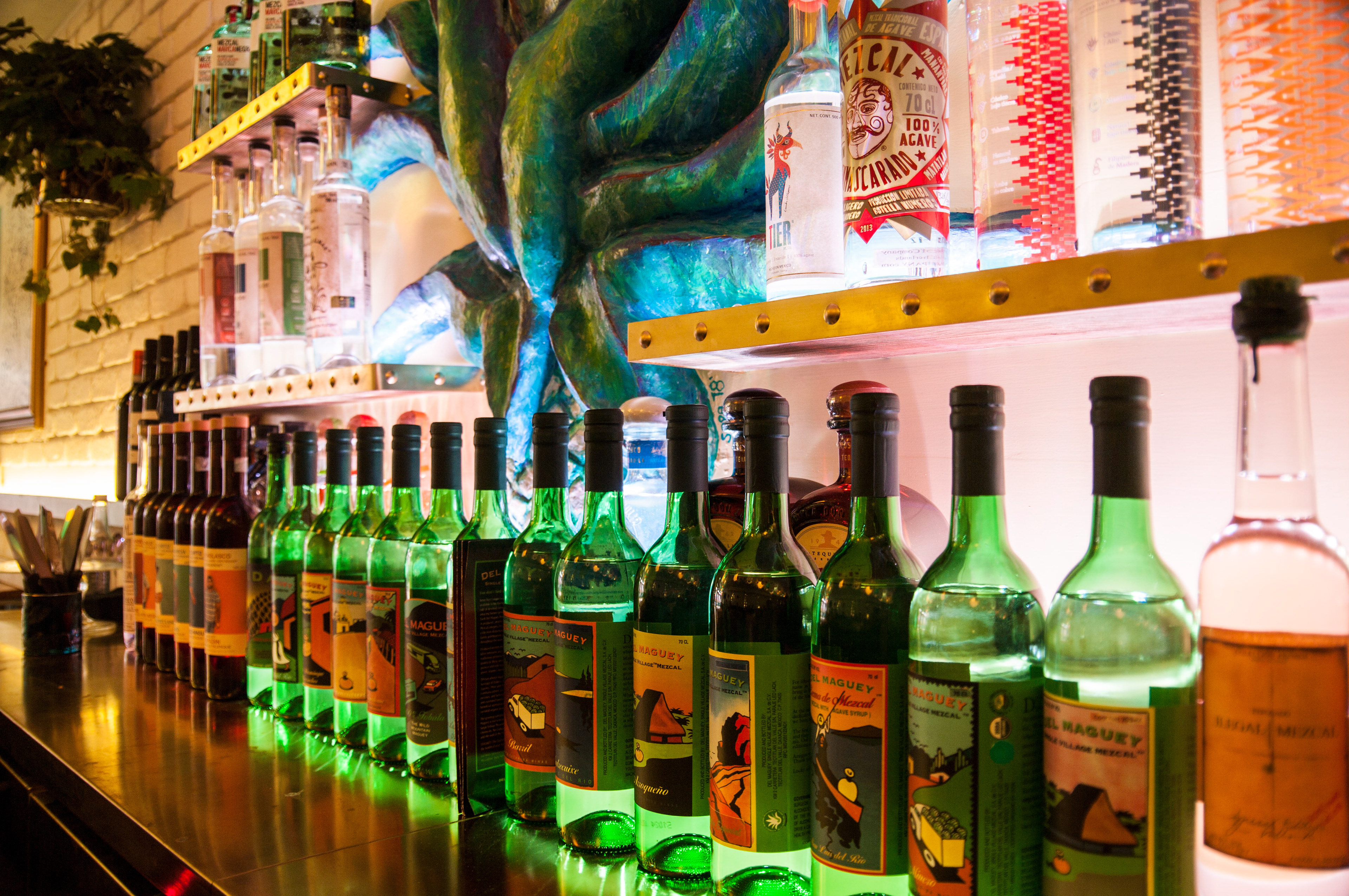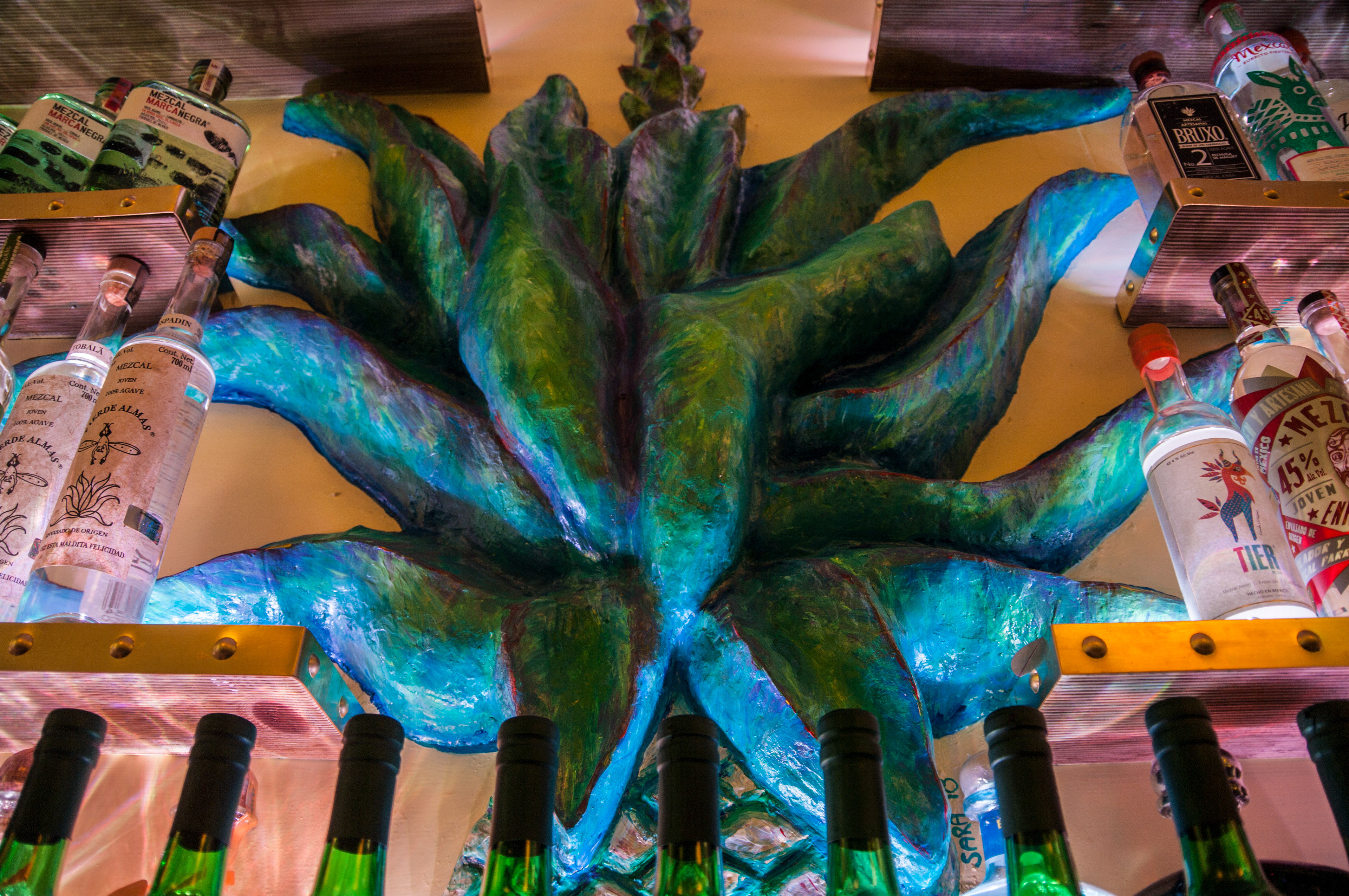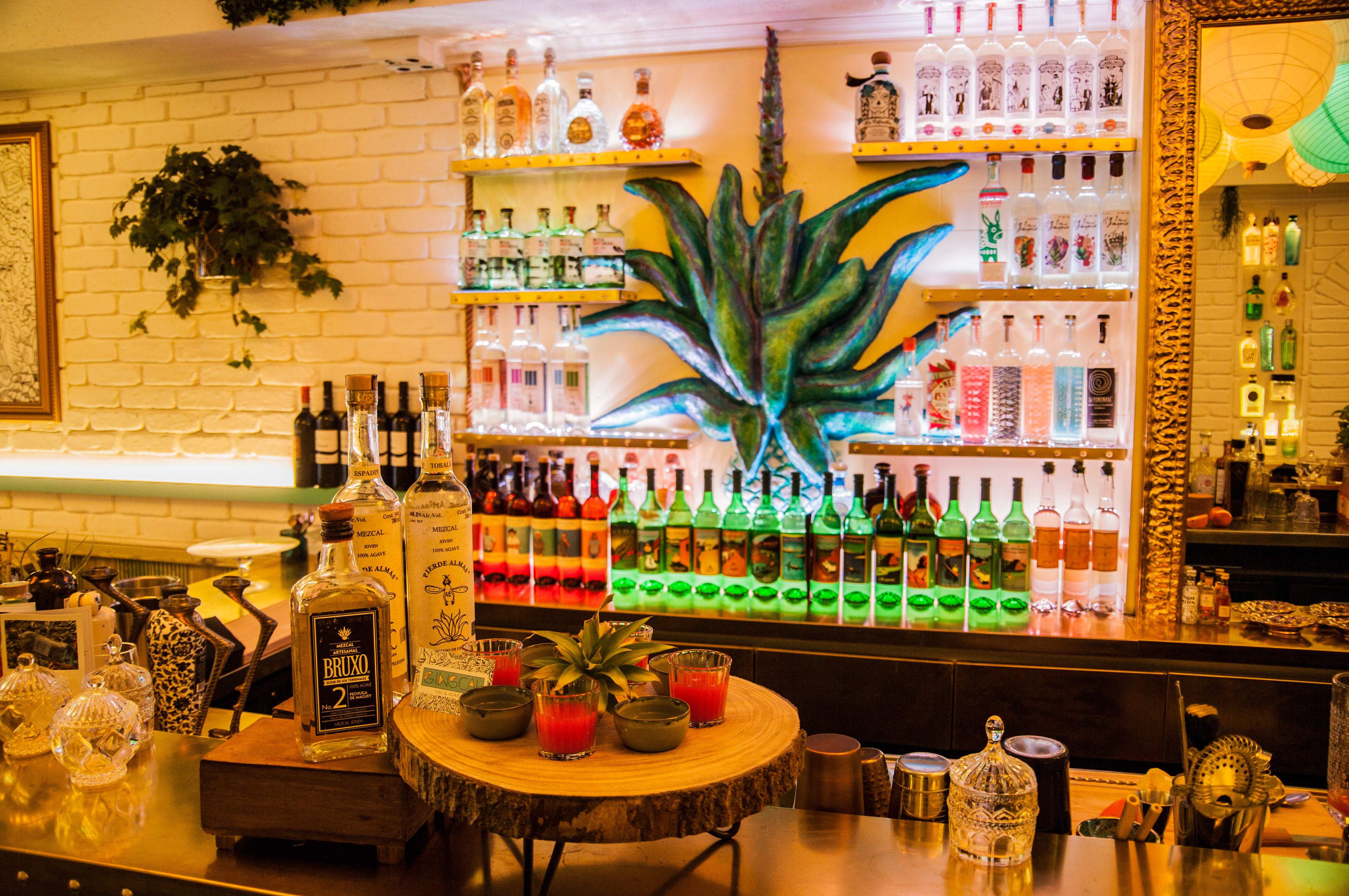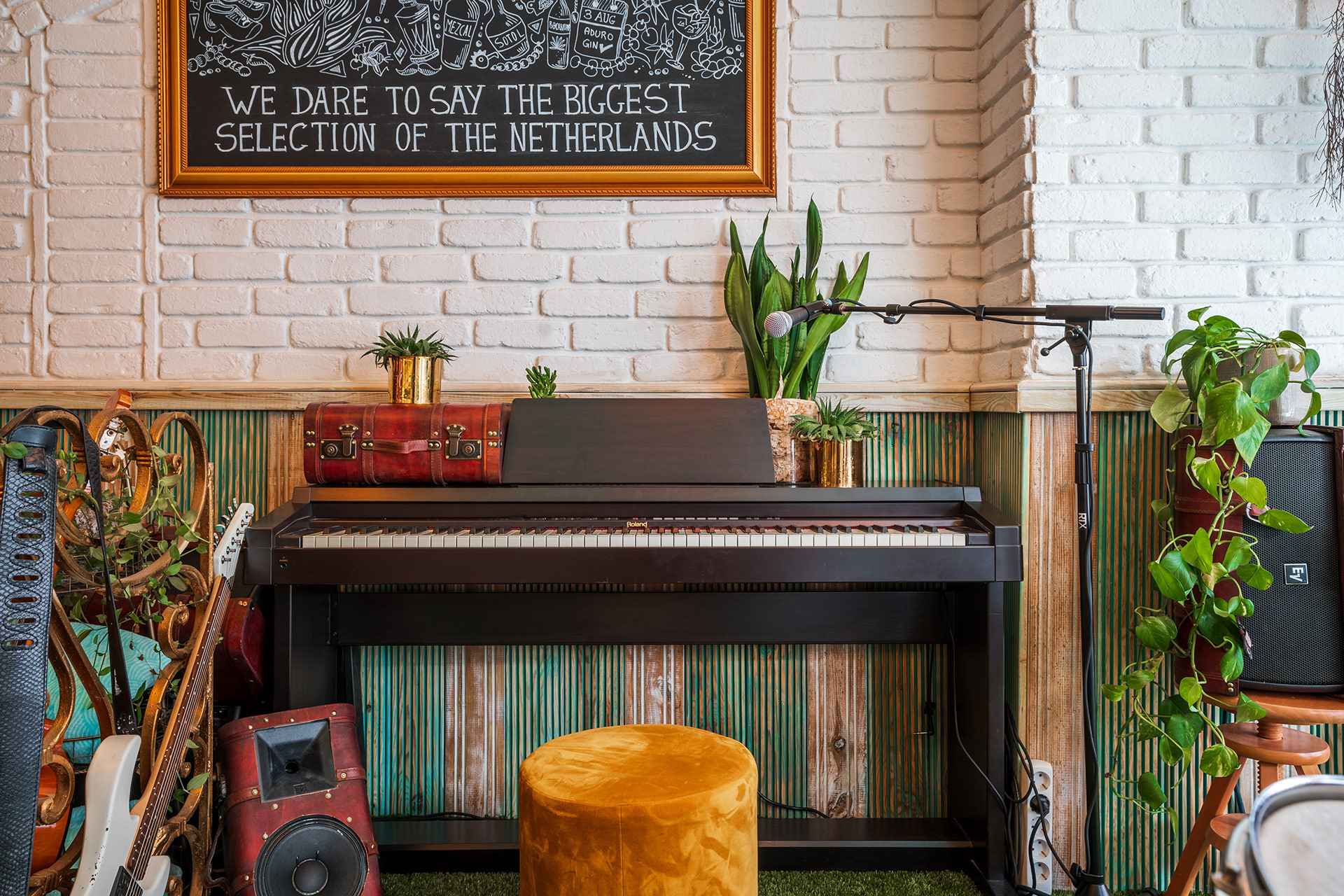 The walls are covered with white bricks recreating imaginary arches and columns that are filled with set gin bottles illuminated from the inside of the wall.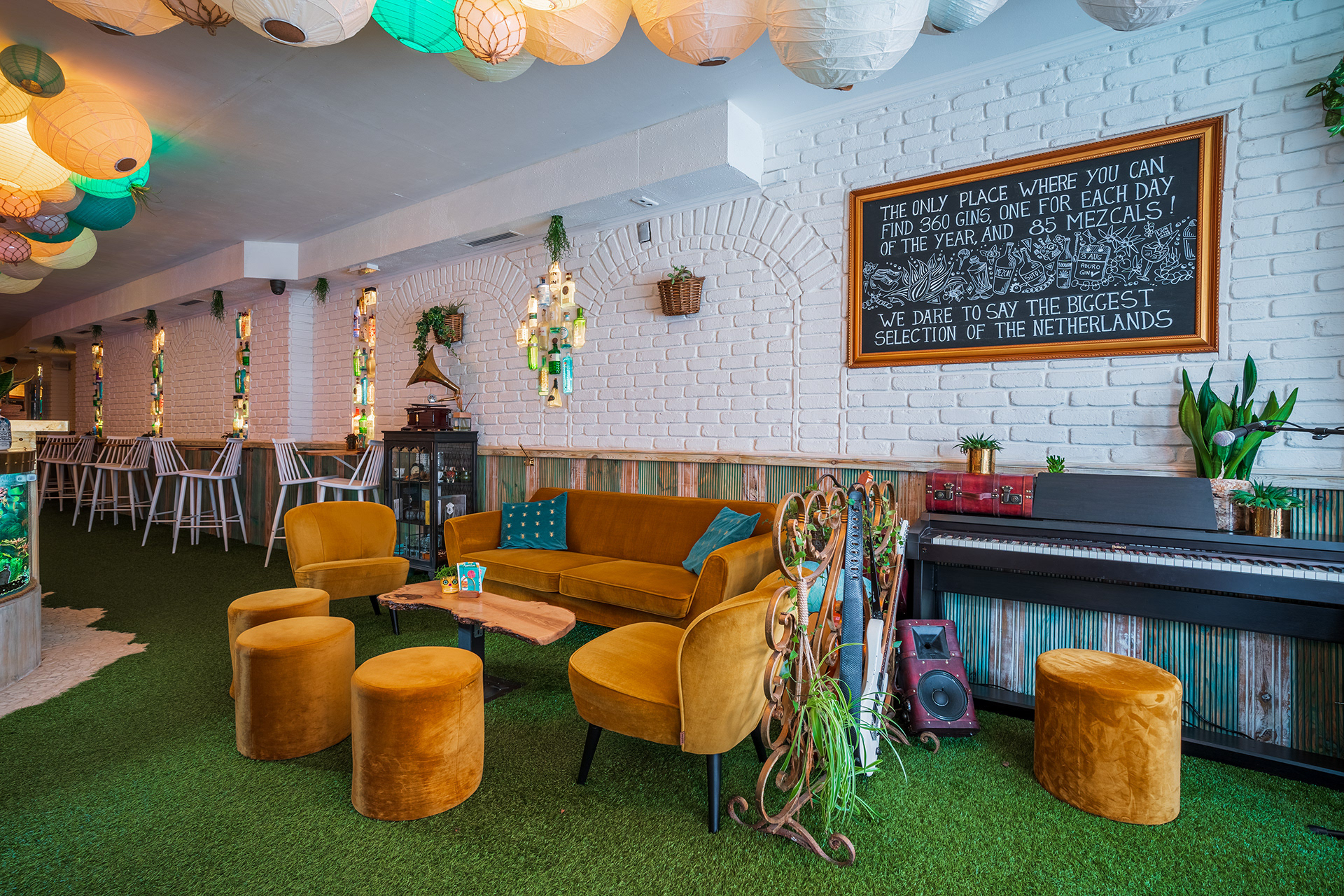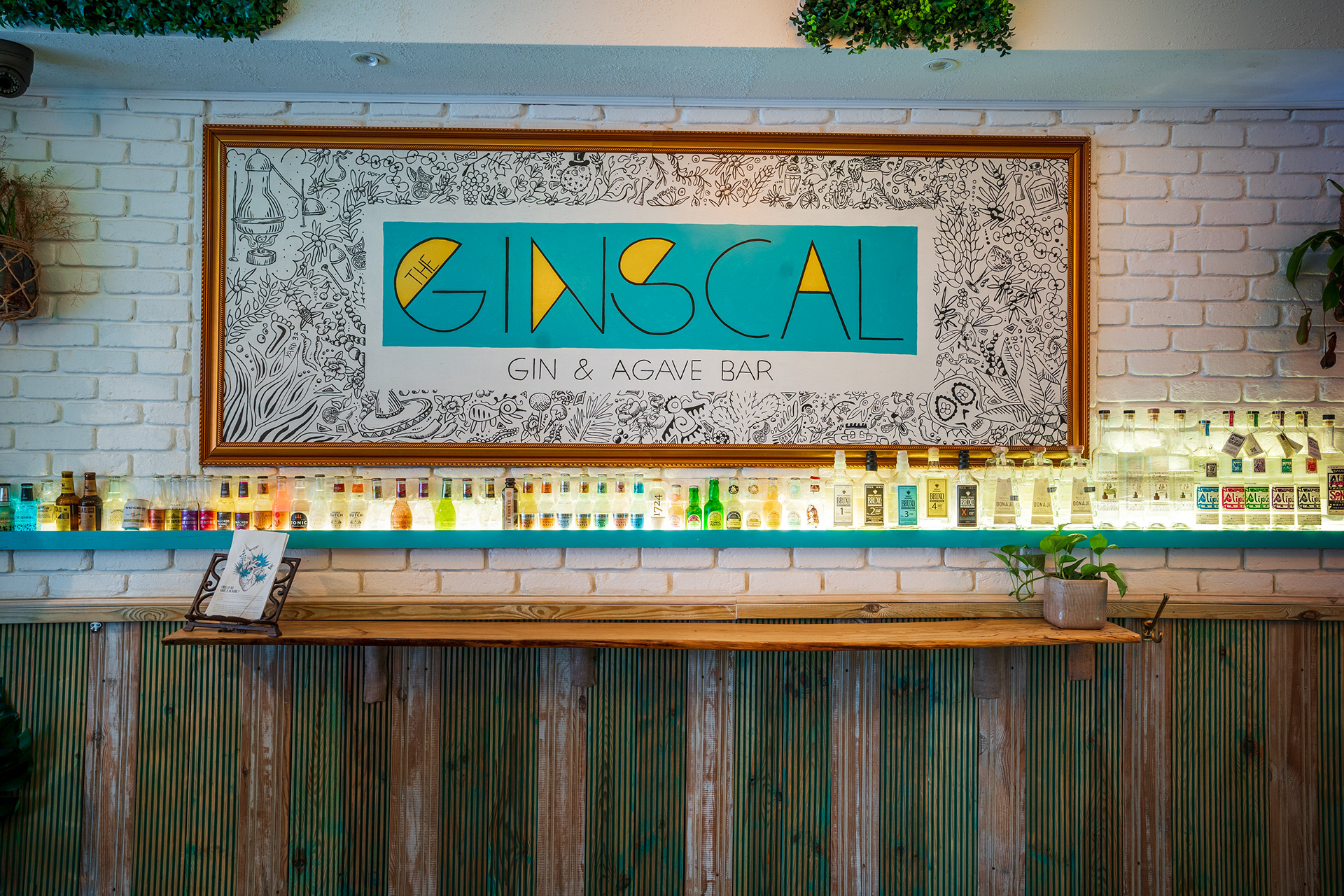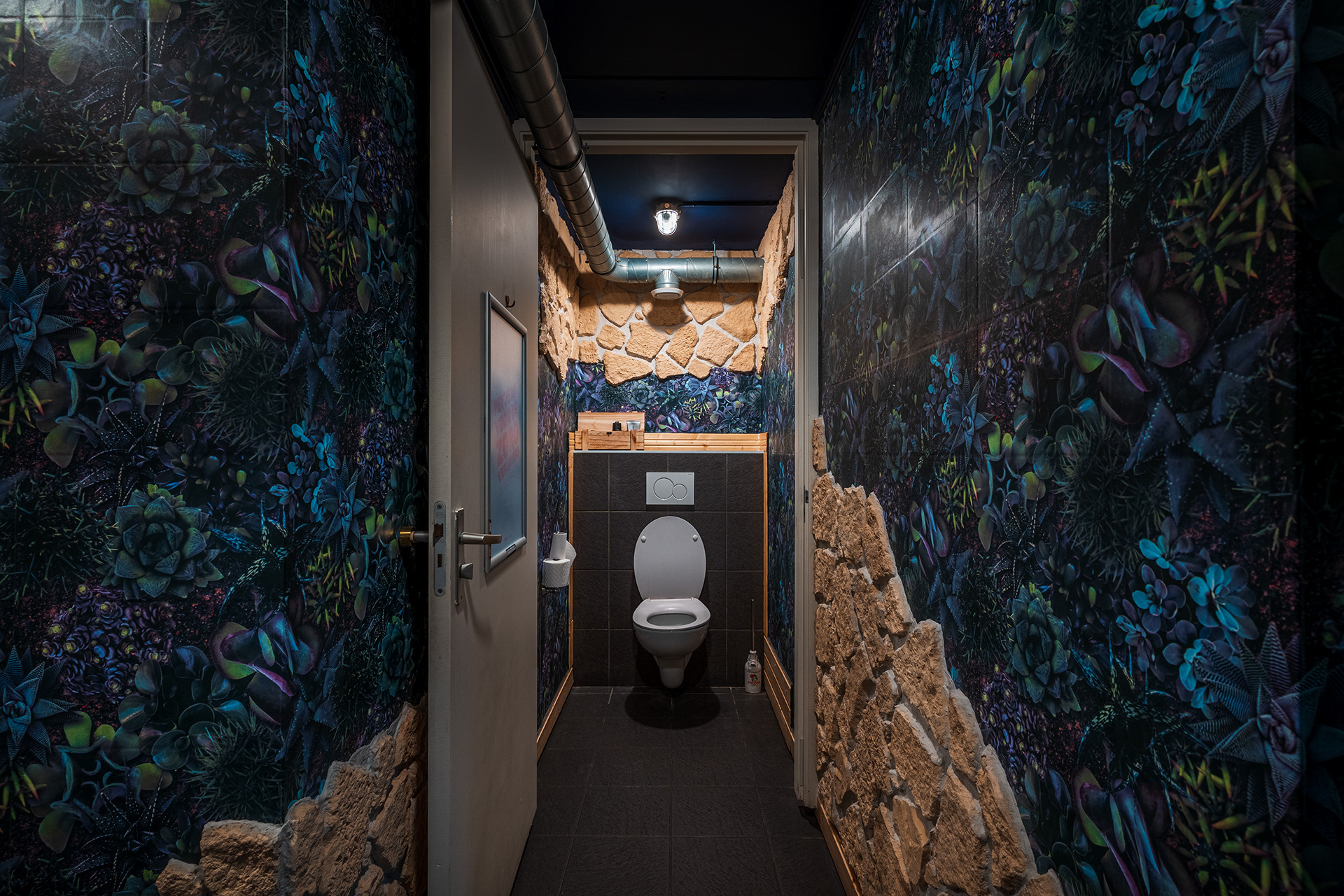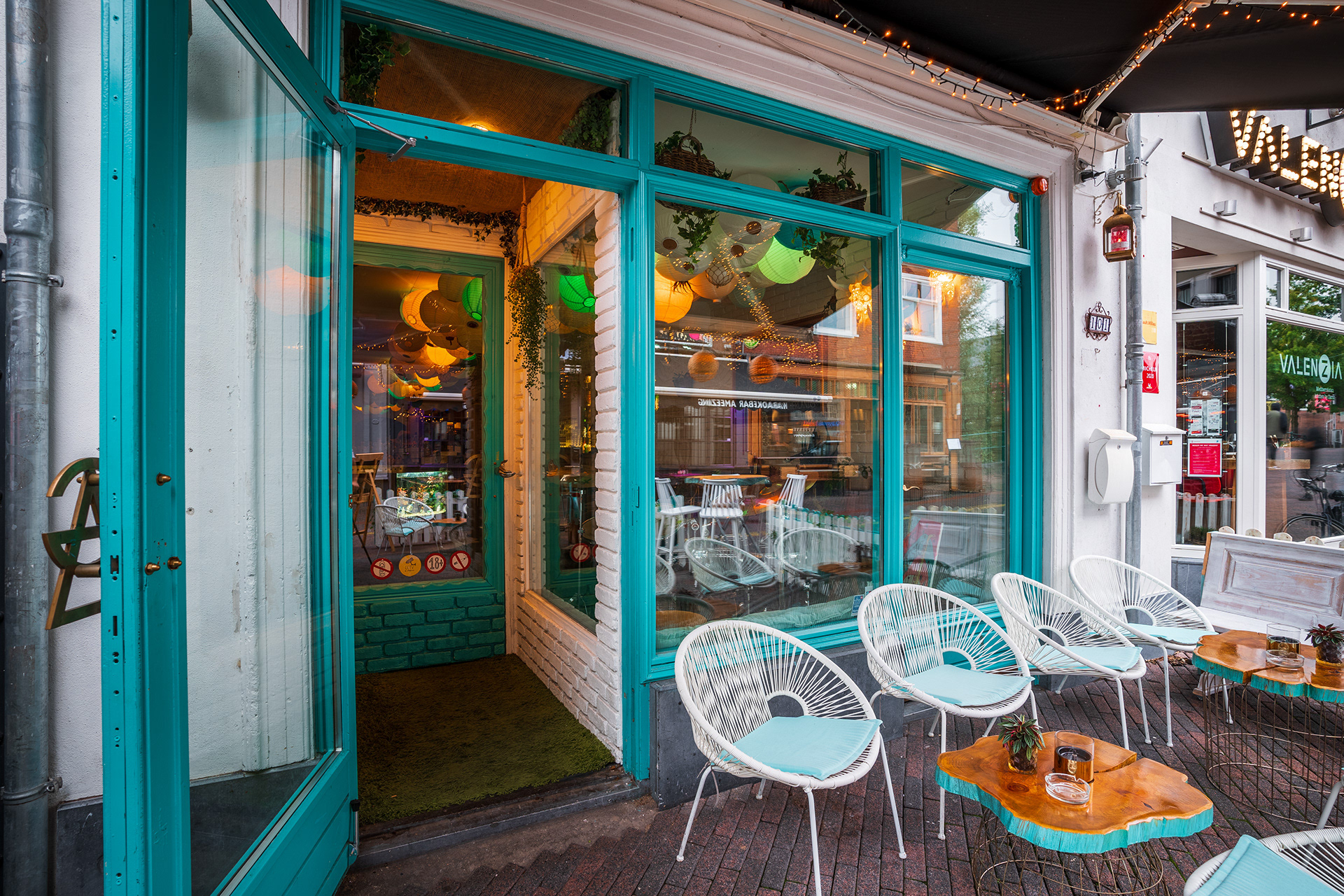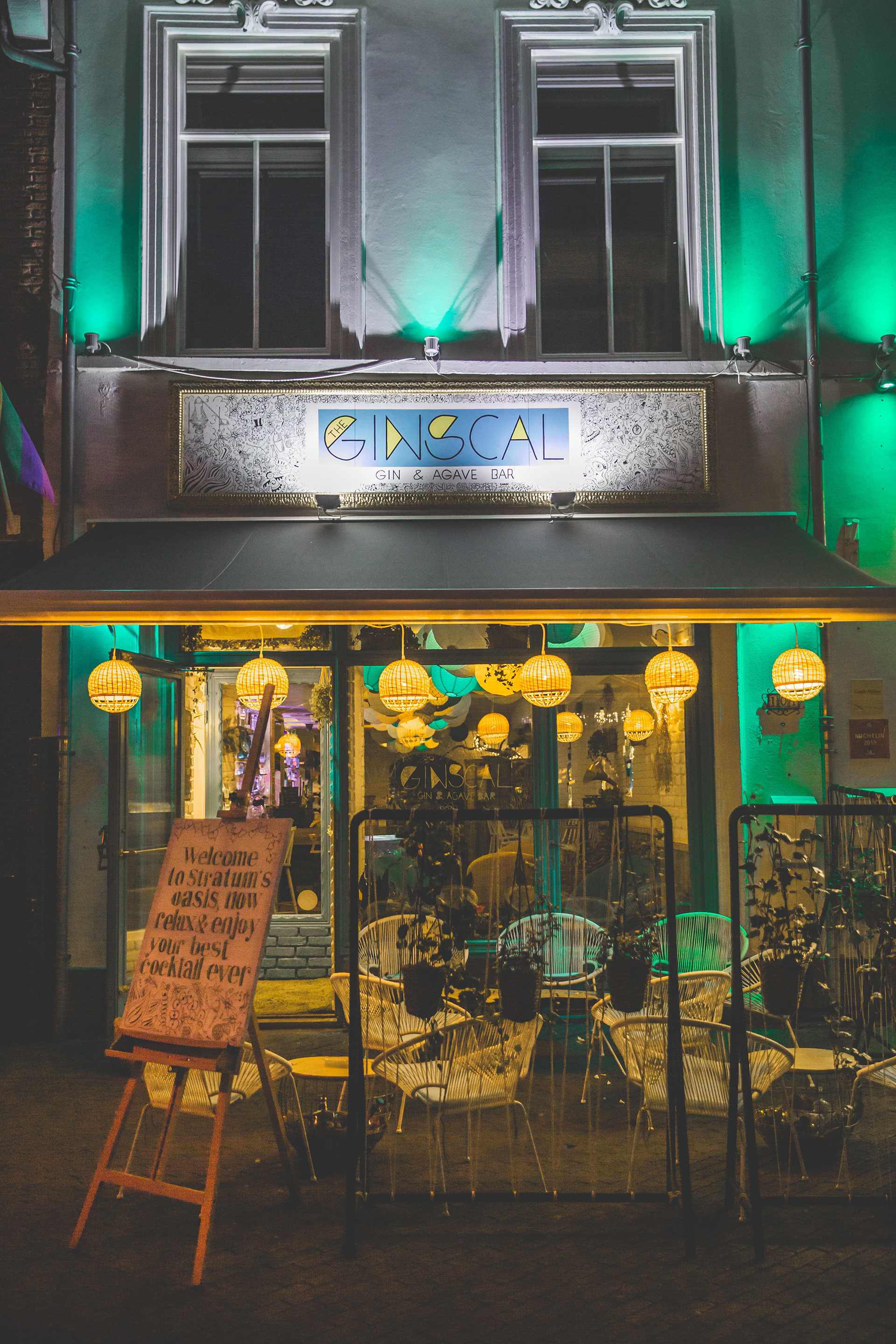 Together with the interiors I also designed the visual identity of Ginscal , creating a full experience.