Located in the heart of Valletta, this interior design project sees the birth of Focacceria Dal Pani.
It is a young and dynamic concept whose owner, Simone Di Pierro, can't wait to start putting it into practice!
With few seats, La Focacceria dal Pani is mainly a take-away shop for a quick lunch without sacrificing taste!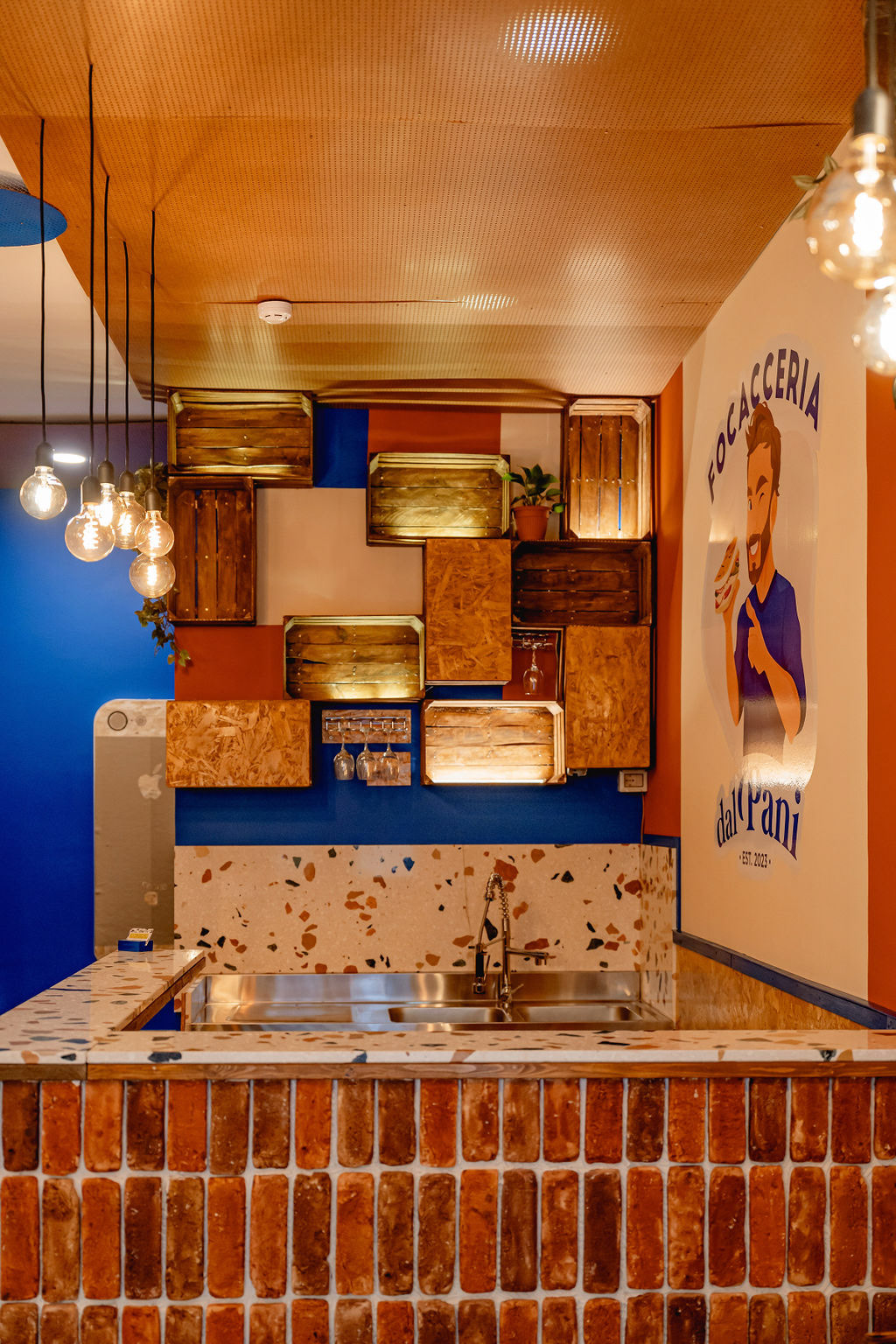 On the ground floor is the counter area, with fridges and sinks, and the table area for customers.
The materials and colors chosen are straightforward and truthful, immediately conveying a sense of reliability to the customer.
Saturated blue and deep brick color, OSB panels, and rustic bricks are excellent ingredients for a lively and youthful identity.
Downstairs is the kitchen, with a bathroom and hallway.
Here functionality and play of spaces are fundamental to inserting all the necessary equipment.
The same materials and colors are repeated here, too, in order to create coherence and a common thread.
The same colors are repeated on the facade to ensure an eye-catching look; clean lines and consistency are the keys to this project.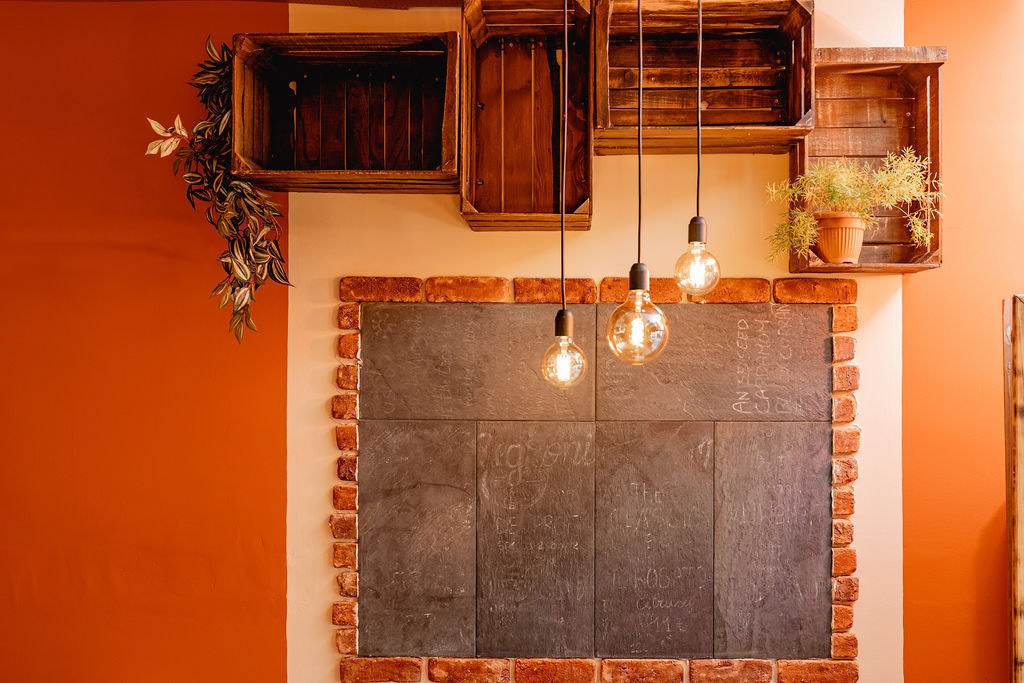 We chose to reuse second-hand wooden boxes that were used for collecting apples in Italy. A sustainable and budget-friendly choice that helps convey a sense of belonging.
The deep burnt orange of the rustic bricks of the bar counter enhances, with contrast, the other elements.
Cosy and lived atmosphere is found by the use of warm light and darker colours, typical of pub interiors,  handmade murals, and by using second-hand materials. 
A cozy and accessible young atmosphere is found through the use of warm light and deeply saturated colors, vibrant and attractive. The terrazzo marble contains the same warm colors as the interior, and its glossy finish helps to reflect the lights.
As a surprise for the owner, we realized an enlargement of the iPhone SE. This is because Simone di Pierro was part of the crew that invented the camera processor of this model, gaining worldwide recognition.