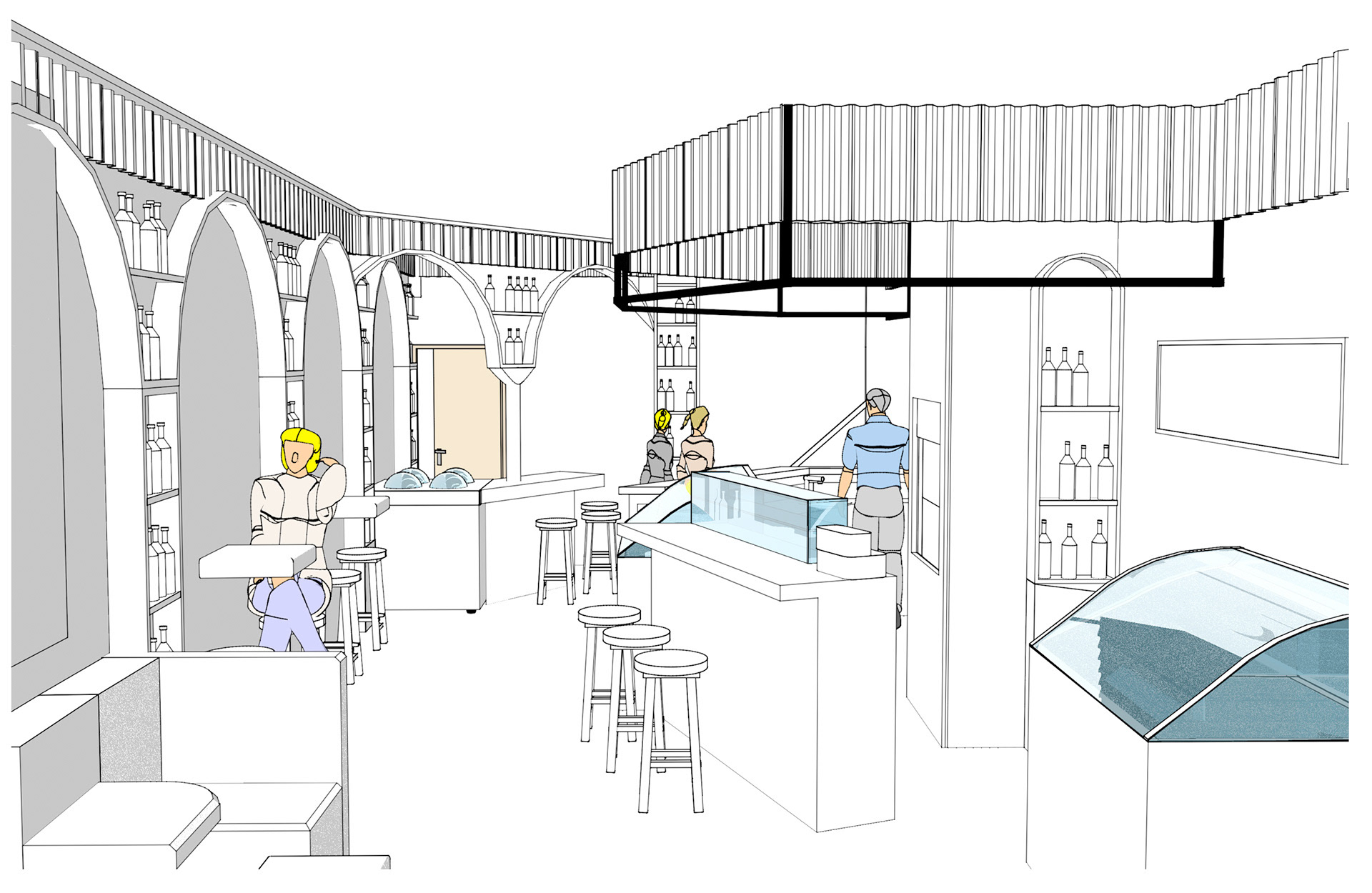 Puglia is a project that was born from an Italian food Import/ Export company.  Their goal is to bring inside the Dutch market ready-to-eat frozen meals prepared in Italy with organic ingredients.
This shop/restaurant in Haarlem will mostly serve as a showcase and as a base for the delivery service.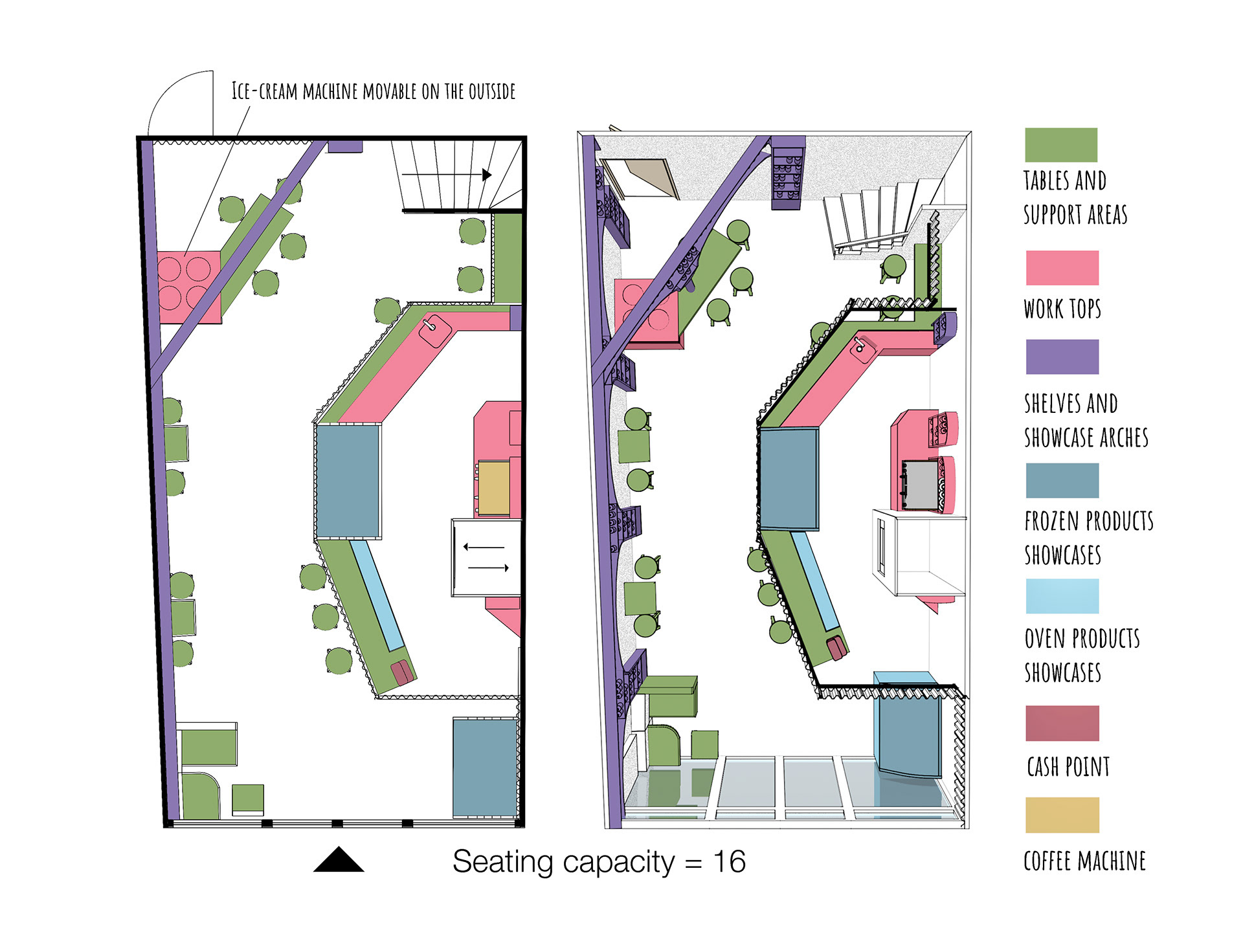 One of the main points is the visibility of the products, both from the outside and the inside but also the visibility of the seating area so that potential customers can understand that they also may consume the product on site.
The task was to recreate an Italian ambient that would respond to the need of a group of customers that lives in a city and therefore has no time for cooking but they are still looking for a tasty and healthy meal.
In Italian architecture, one of the main recurring elements is the arch, I decided to use it in a way that would recall the big cover markets of Italy, reminding also of the theme of buying and consuming ready-made meals.
Following the cover market concept, I create different sales areas: The Bar, The shop, and The Ice-cream shop and named them with signs.